Police claim officers are now victims of 'blue racism'
'The average person doesn't see those things that make me human,' promotional video claims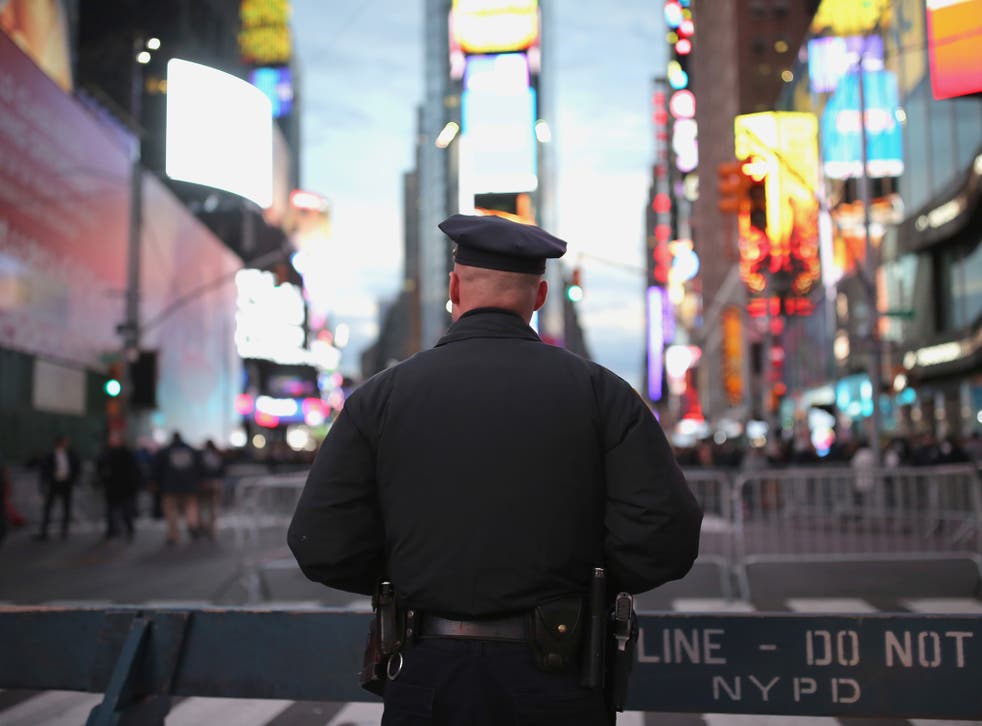 Police officers are victims of a wave of "blue racism" breaking across the US, a union has claimed.
"Because I am blue, increasingly, I am vilified," the New York Police Department (NYPD) Sergeants' Benevolent Association said in a promotional video.
Its president, Ed Mullins, said in a post under the clip: "Never in my lifetime have I witnessed such division of all people and, yes, this division is now impacting even the members of law enforcement."
The video mixes news footage of protesters and violence against officers with clips of police helping in their communities.
It continued: "The average person doesn't see those things that make me human.
"They don't even label me based on being African-American, Latino, Asian, Caucasian and so on.
"They tend to see an even broader stereotype, through an even more racist lens.
"When they look at me, they see blue."
The "strange form of racism continues to engulf the country," the union said.
Officers have been discriminated against by "college professors, politicians, community activists [and] merchants," it claimed.
It quotes Martin Luther King Jr's famous speech: "I have a dream, that my four little children will one day live in a nation where they will not be judged by their colour, but by the content of their character."
Mr Mullins admitted some might be offended by the term "blue racism", Fox News reported, but he added: "Sometimes you have to make a statement to further the issue. What we're doing gets the conversation going."
World news in pictures

Show all 50
The video appeared to be an effort to push back against anti-police sentiment that has surged following the shooting of Michael Brown in Ferguson, Missouri, three years ago.
The spotlight has fallen more regularly on violence committed by police officers in sometimes fatal encounters with members of the public, often captured on camera and posted to social media.
Officers in many forces, including the NYPD, now wear cameras that record their interactions with other citizens.
Register for free to continue reading
Registration is a free and easy way to support our truly independent journalism
By registering, you will also enjoy limited access to Premium articles, exclusive newsletters, commenting, and virtual events with our leading journalists
Already have an account? sign in
Register for free to continue reading
Registration is a free and easy way to support our truly independent journalism
By registering, you will also enjoy limited access to Premium articles, exclusive newsletters, commenting, and virtual events with our leading journalists
Already have an account? sign in
Join our new commenting forum
Join thought-provoking conversations, follow other Independent readers and see their replies