Police forced to abandon chase after Tesla electric patrol car runs out of battery
The force was the first in the US to deploy a fully electric vehicle on patrol duty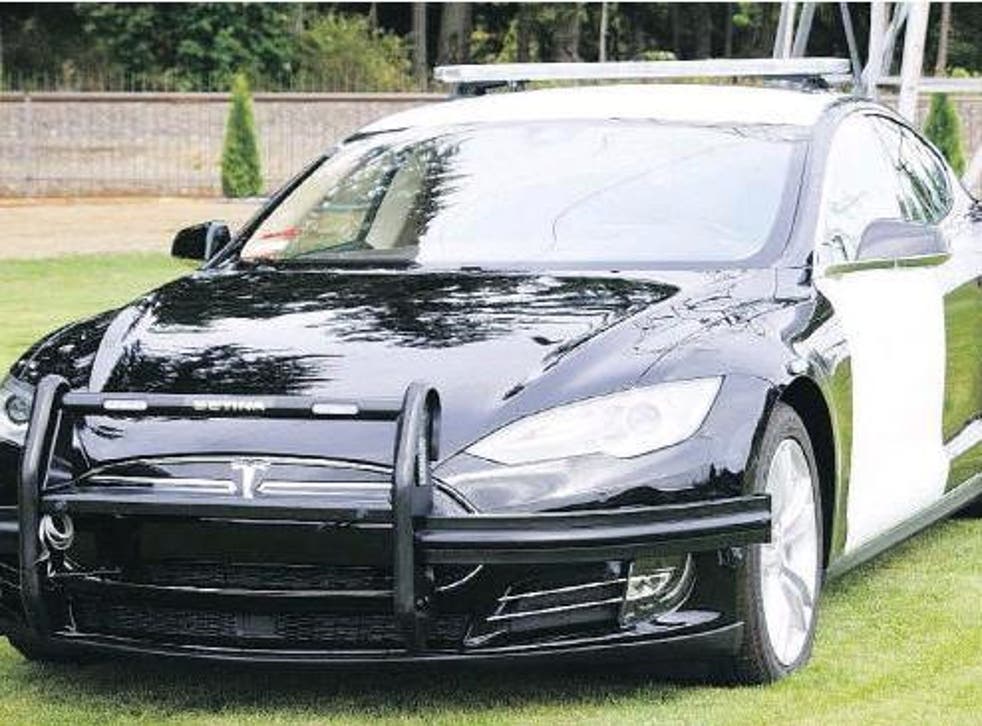 A police officer was forced to call off a high speed pursuit after his Tesla electric squad car – the nation's first - ran out of power because it hadn't been charged overnight.
Officers from Fremont Police had been chasing a suspect along the highway of the Californian city, reaching speeds of up to 120mph.
However as the chase progressed officer Jesse Hartman, who was leading the pursuit, warned he may have to fall back.
The force was the first in the US to deploy a fully electric vehicle on patrol duty.
"I am down to six miles of battery on the Tesla so I may lose it here in a sec," the officer told his colleagues via radio, "If someone else is able, can they manoeuvre into the number one spot?."
The most picturesque electric car charging points

Show all 10
Shortly after the officer had called in the issue the chase was called off over safety concerns, with the suspect driving onto the hard shoulder alongside heavy traffic.
Their vehicle was later found abandoned in San Jose. A felony warrant has been issued for the driver.
A spokesman for the force confirmed to NBC Bay Area the 2014 Tesla Model S, introduced as part of a trial in March, had not been charged at the start of the shift.
"It happens from time to time" he added "especially if an officer returns to the station to take a report and then they never go back out in the street"
"The officer was monitoring the charge and responsibly notifying every one of its status during the approximate 10 mile pursuit.
"We had other units behind the Tesla in the pursuit to take over and California Highway Patrol was also responding.
"Pursuits on the freeway are usually pretty short in duration, as we turn them over to CHP as soon as they get to our location."
Register for free to continue reading
Registration is a free and easy way to support our truly independent journalism
By registering, you will also enjoy limited access to Premium articles, exclusive newsletters, commenting, and virtual events with our leading journalists
Already have an account? sign in
Register for free to continue reading
Registration is a free and easy way to support our truly independent journalism
By registering, you will also enjoy limited access to Premium articles, exclusive newsletters, commenting, and virtual events with our leading journalists
Already have an account? sign in
Join our new commenting forum
Join thought-provoking conversations, follow other Independent readers and see their replies