Police hunt man with face tattoo who 'performed sex act' on New York subway
Authorities say that the man touched himself for thirty minutes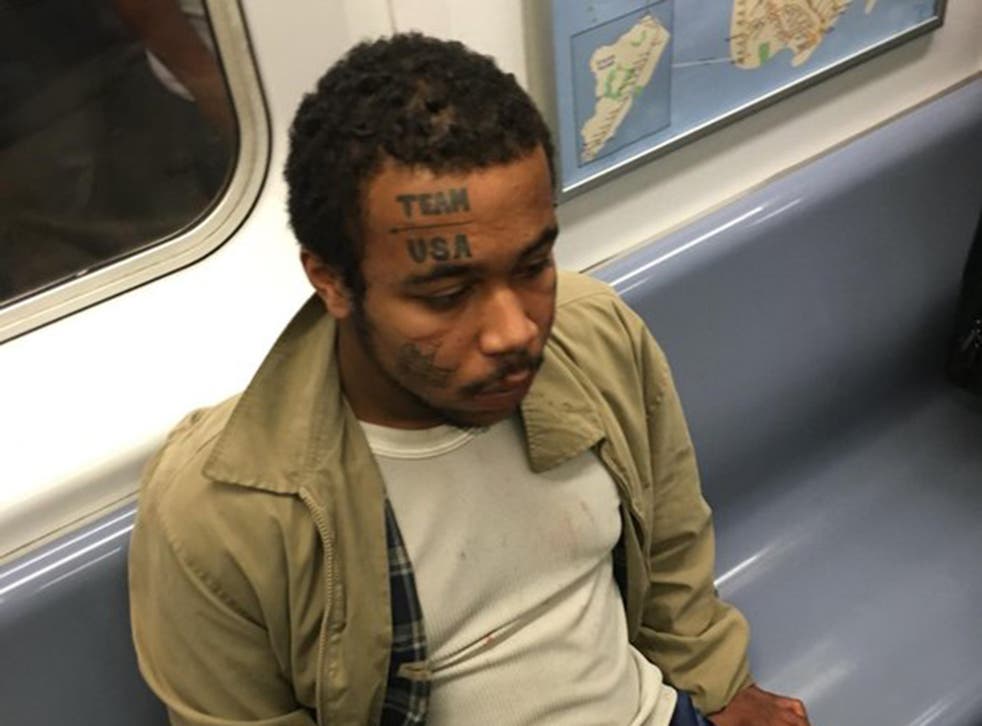 New York Police have appealed for help in tracking down a man with a patriotic tattoo on his face, who is accused of performing a lewd act on the public subway.
The New York Police Department tweeted a picture of the man who they say is "wanted for public lewdness". It depicts a man with his hand resting on his groin area, who bears the phrase 'Team USA' tattooed above his right eyebrow.
The NYPD wrote that the patriotic citizen is "not on our team", before adding that owing to the inking the suspect "shouldn't be too hard to spot".
Authorities told local news outlet NBC New York that the accused: "was on a Manhattan-bound No.2 train at the President Street station in Brooklyn when he stuck his hands down his pants and began fondling himself while staring at a 29-year-old woman.
"The man continued to touch himself for about 30 minutes, and another straphanger [fellow passenger] snapped a photo of the alleged deviant."
Anyone who recognises the man or knows of his whereabouts is asked to contact the NYPD.
Reports of sexual harassment and assault are increasing in the city. In the first half of this year, 1,203 such incidents were reported; an increase of 20 per cent from the same period during the previous year.
Register for free to continue reading
Registration is a free and easy way to support our truly independent journalism
By registering, you will also enjoy limited access to Premium articles, exclusive newsletters, commenting, and virtual events with our leading journalists
Already have an account? sign in
Register for free to continue reading
Registration is a free and easy way to support our truly independent journalism
By registering, you will also enjoy limited access to Premium articles, exclusive newsletters, commenting, and virtual events with our leading journalists
Already have an account? sign in