Police officer comforts dying horse after it was hit by a cement truck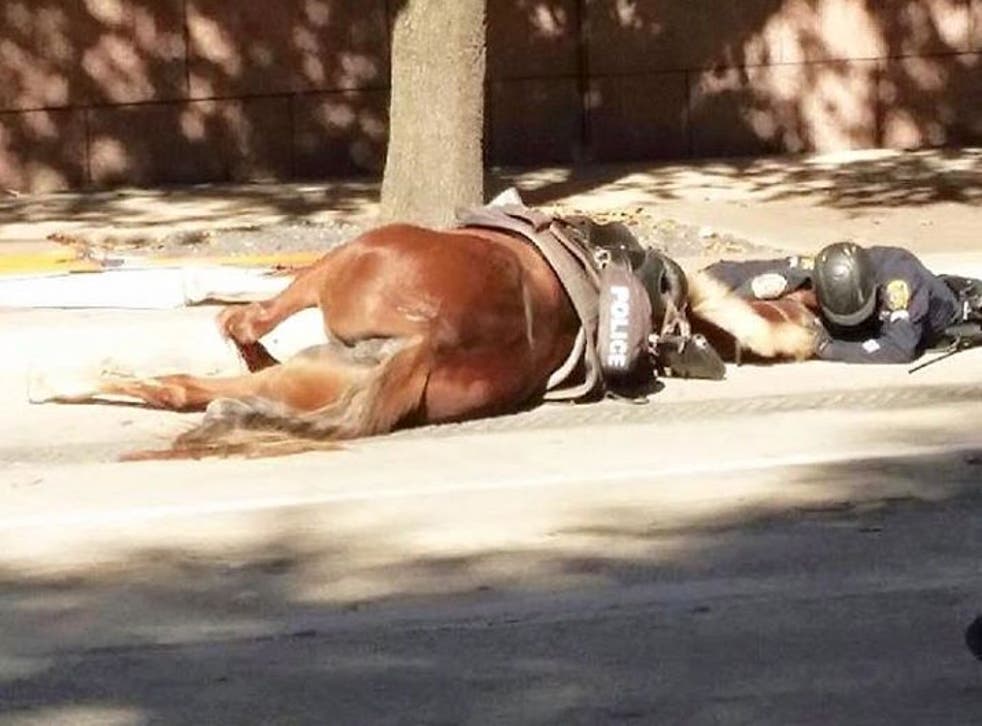 The Houston Police Department is mourning the death of one of their beloved patrol horses — Charlotte.
The HPD Mounted Patrol house died in the line of duty on December 3 after she was struck in a motor vehicle accident.
Officer D Herrejon, the horse's rider, was hospitalized as a precaution but is expected to make a full recovery.
Charlotte began her tenure with the department as a 2-year-old Tennessee Walker from Oklahoma, according to the department's Facebook.
"She thrived in HPD Mounted Patrol's barefoot and natural horsemanship programs. She passed her evaluation period with flying colors and was working the streets of Downtown Houston within a short time of being started under saddle," reads the HPD press release.
"She loved her job and was always ready to go to work putting bad guys in jail or giving nuzzles to children. She served the citizens of Houston for 4 years. She will be missed."
There is an ongoing investigation into the incident, but the driver is not believed to be at fault, WTSP News reports.
Join our new commenting forum
Join thought-provoking conversations, follow other Independent readers and see their replies