Police officer caught on body-cam 'fondling dead woman's breasts'
Los Angeles union says it will not criminally defend officer if allegations are true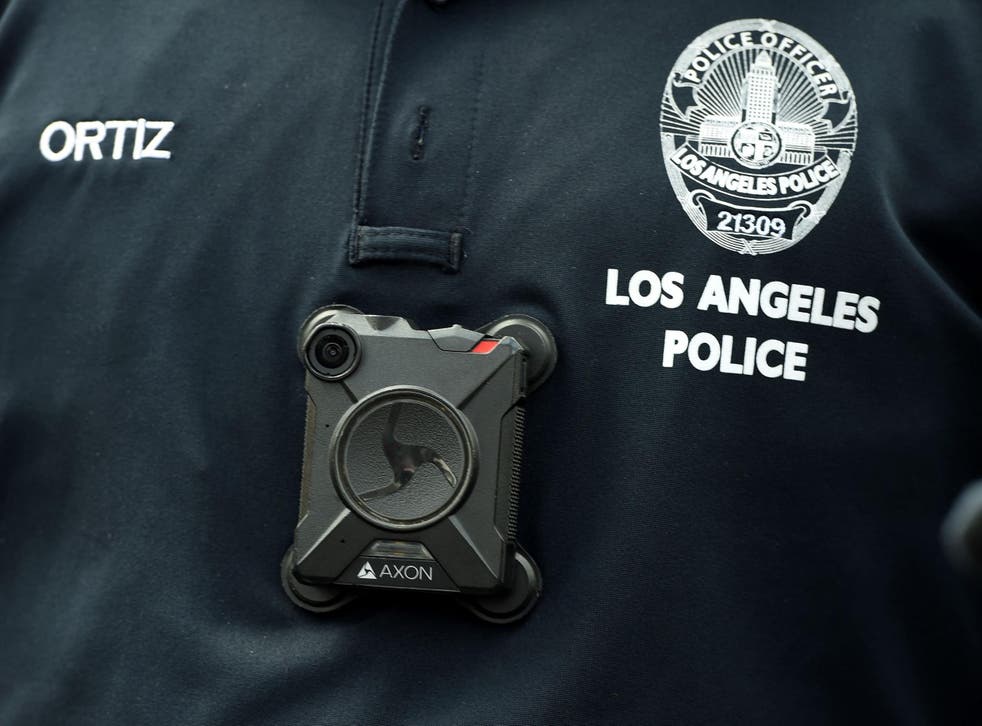 A police officer who is under investigation for allegedly fondling a dead woman's breasts has been suspended, the Los Angeles Police Department has said.
The man, who has not been identified, was removed from active duty after a review of body camera footage apparently showed him groping the woman, according to a source familiar with the case.
Josh Rubenstein, a LAPD spokesperson, said the officer was responding to an overdose call but declined to give more specific information about the case.
The incident reportedly occurred after the officer and his partner had determined that the woman was dead.
When the partner went to a patrol car to retrieve something, the accused officer disabled his body camera and allegedly fondled the woman's breasts, the Los Angeles Times reported.
World news in pictures

Show all 50
An AP source said the alleged act was caught on video when the officer turned his body camera back on because the devices have a two-minute buffering period which captures what happens just before they are activated.
Leaders of the Los Angeles Police Protective League have said the union will not criminally defend the accused officer if the allegations are found to be true.
Lieutenant Craig Lally, the union's president, described the allegations as "reprehensible" and said, if true, the officer "has no place in law enforcement".
"We want family to know that this alleged behaviour is repugnant, reprehensible and indefensible. We are sorry for the pain this has caused you," Mr Lally said.
In a statement, the Los Angeles Police Protective League said: "If this allegation is true, then the behaviour exhibited by this officer is not only wrong, but extremely disturbing, and does not align with the values we, as police officers, hold dear and these values include respect and reverence for the deceased."
Many police departments in the US have adopted body cameras after several high-profile, controversial shooting cases.
About 95 per cent of large police departments started using the cameras or committed to using them in the future in 2015, according to a nationwide survey.
Last month, the Los Angeles Times reported that the LAPD had reached an agreement with the police union to randomly review camera footage to monitor police conduct.
Additional reporting by AP
Register for free to continue reading
Registration is a free and easy way to support our truly independent journalism
By registering, you will also enjoy limited access to Premium articles, exclusive newsletters, commenting, and virtual events with our leading journalists
Already have an account? sign in
Register for free to continue reading
Registration is a free and easy way to support our truly independent journalism
By registering, you will also enjoy limited access to Premium articles, exclusive newsletters, commenting, and virtual events with our leading journalists
Already have an account? sign in
Join our new commenting forum
Join thought-provoking conversations, follow other Independent readers and see their replies