Police seize weapons, arrest two men who promised to 'kill the competition' at Pokémon World Championship
Police say they stopped a potential tragedy
Justin Carissimo
Tuesday 25 August 2015 00:39 Comments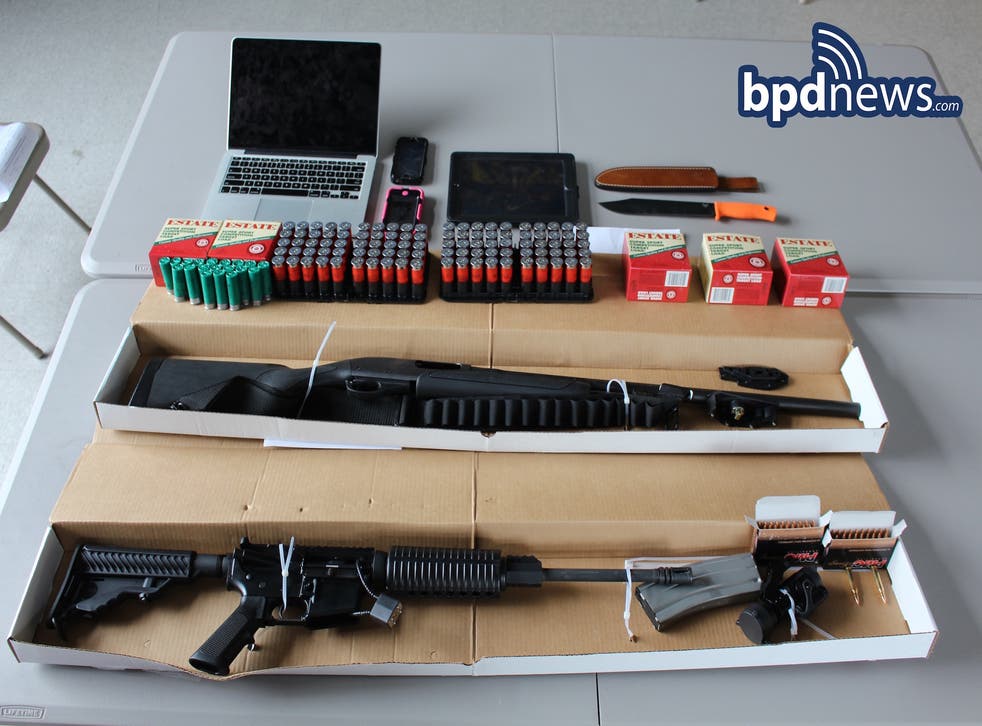 Two men were arrested by police after they allegedly made violent threats on social media aimed at attendees of the Pokémon World Championship.
Kevin Norton, 18, and James Stumbo, 27, were arrested and charged with unlawful possession of a firearm, unlawful possession of ammunition and several more firearm related charges.
Members of the Boston Regional Intelligence Center received notice of the potential threats made online on Thursday. The suspects, who were both driving from Iowa, were stopped by Boston police and could not produce a License to Carry. They were released as officers sought an emergency search warrant.
"On Friday, August 21, 2015, detectives received and executed a search warrant for the suspect vehicle. Upon execution of the warrant, detectives recovered one 12-gauge Remington shotgun, one DPMS Model AR-15 rifle, several hundred rounds of ammunition, and a hunting knife. An arrest warrant was issued for the two suspects," the department's statement reads.
Paul Fitzgerald, commander superintendent of the department's Bureau of Intelligence and Analysis, believes that the Boston detectives had thwarted a "potential tragedy."
"The relationship between police and private sector security is important in both our community policing philosophy, as well as our counter-terrorism strategy. This incident is a good example of private security reaching out to their local Boston police district and relaying information to detectives and BRIC analysts in order to identify the very real threat," he said.
"The BPD detectives and collaborating agencies did a great job in the stop and prevention of a potential tragedy."
Hours before they were confronted by police, Mr Stumbo posted a photo of his motor vehicle with weapons on the trunk in a Facebook group called "Mayhem Pokemon Crew," the Daily Beast reported. The photo's caption reads:
Kotaku reports that Pokémon's official website names Mr Norton and Mr Stumbo as invitees in the "masters division" at the world championships of the Pokémon Trading Card Game. The Pokémon Company International released the following statement after the arrests:
The pair will be arraigned at Boston Municipal Court on Monday.
Register for free to continue reading
Registration is a free and easy way to support our truly independent journalism
By registering, you will also enjoy limited access to Premium articles, exclusive newsletters, commenting, and virtual events with our leading journalists
Already have an account? sign in
Join our new commenting forum
Join thought-provoking conversations, follow other Independent readers and see their replies