Georgia SWAT team storms motel room to rescue woman and 11 children held hostage by man
Police said the man - who has not yet been identified - stabbed himself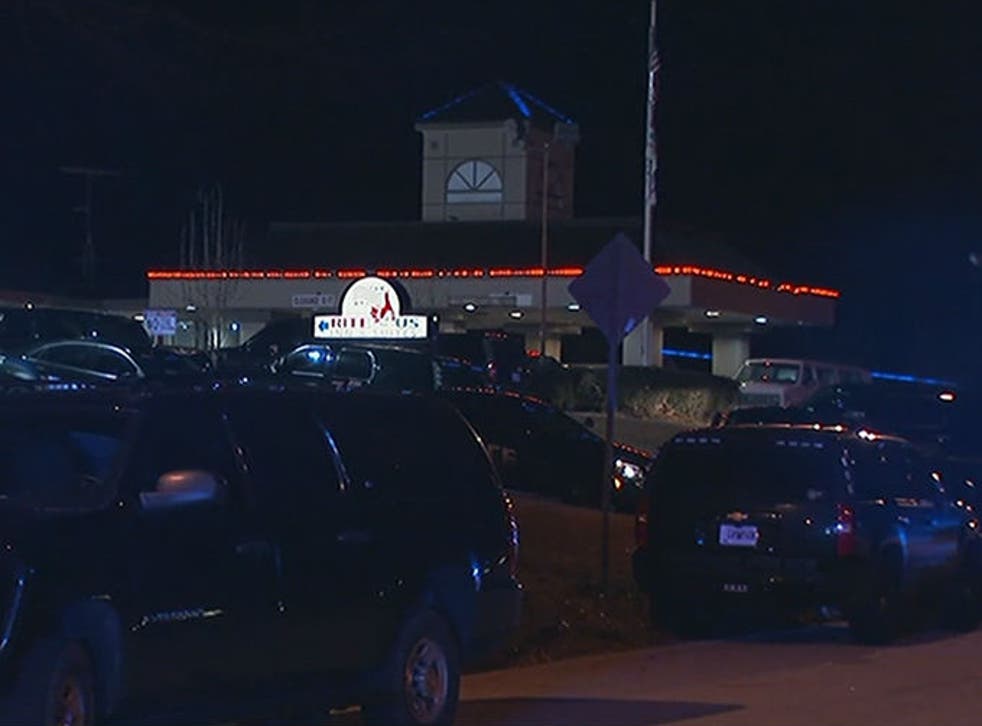 A police SWAT team has stormed a motel room in Georgia where a man had been holding a woman and 11 children hostage.
The children, ages 3 months to 17 years old, and the woman were rescued unarmed, a reporter for WSB-TV said on Twitter. It was reported that the man stabbed himself.
The extent of his injuries are not known, but he was taken to a local hospital.
Their relationship between the woman, the man and the children - none of whom have yet been identified - was not immediately clear.
The man had barricaded himself with the woman and children in a room at a DeKalb County motel after a domestic dispute, said a police official.
Authorities became involved in the standoff after responding to a domestic dispute call from the woman at around 2 am.
An employee at the motel who answered the phone when contacted by NBC News early Tuesday declined to comment.
Join our new commenting forum
Join thought-provoking conversations, follow other Independent readers and see their replies