'Poor door' controversy extends to Washington DC as affordable housing 'wing' given entrance on different street - next to the loading bay
But will the idea actually bring benefits for the 'poor door' users themselves?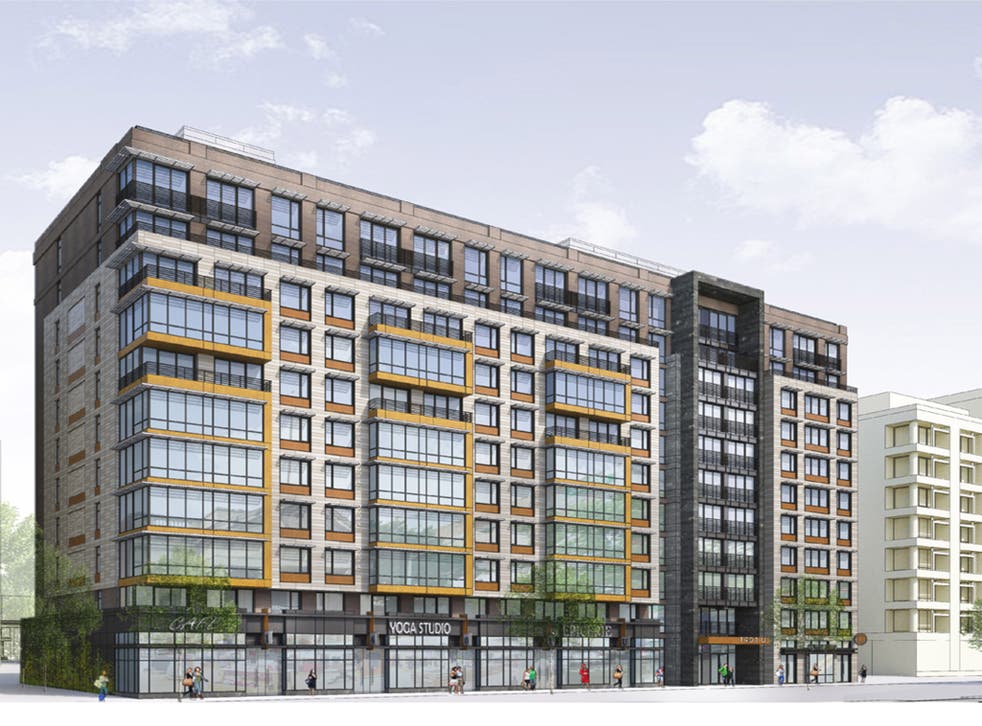 A housing development in Washington, DC, has become the latest to fuel the controversy over the segregating effect of so-called "poor doors" by giving affordable housing tenants a separate entrance – on another street.
Like in London and New York, where the debate has raged in recent weeks over having different points of access to buildings for tenants of different incomes, Washington planning laws give concessions to developers who also provide a number of cheaper homes.
In the UK the scheme was part of the former London mayor Ken Livingstone's attempts to create a capital where all social classes lived together in the same areas, and involved the fundamental principle that social housing be "'pepperpotted' – missed in with all the other more upmarket accommodation".
There was outrage last month when a buying agent for wealthy clients was quoted by the Guardian as saying a number of developments now have separate entrances "so the two social strata don't have to meet".
A similar backlash emerged a week earlier in the US when the New York Post reported that the city had approved plans for a "poor door" on a new 33-storey apartment block in the popular Upper West Side neighbourhood.
And now the trend seems to have spread to the US capital. Writing a defence of "separate doors for the poor" in the Washington Post, Emily Badger reported that a complex of apartments in a desirable part of north-west DC has been approved for redevelopment that will see social housing tenants put in a separate "wing" off a different street.
The building, near the intersection of U and 14th streets will be transformed to include around 350 units to be let at market rate to professionals likely to be working nearby.
Under the approved plans, however, the plot at Portner Place will also provide for the existing long-term tenants and an additional 48 affordable homes – all of which will be given a separate entrance as well as communal facilities.
DC's planning office director Ellen McCarthy told the Post that the city's planning laws as a whole do not allow for this sort of "economic segregation" in developments where the public is paying for concessions in exchange for the provision of social housing.
But Ms McCarthy said there could be "legitimate reasons" where the Zoning Commission would make an exception.
According to the Post, the existing tenants had actually supported the segregated plans on the grounds that they would be better suited to keeping the neighbours together as a community.
Ms McCarthy said that with a tight-knit group of families in social housing "you have a network of people who will watch your children, who will loan you something".
"How important is the network that exists in high-poverty communities that helps compensate for their lack of other benefits? That's an interesting question that Portner Place raises," she said.
Register for free to continue reading
Registration is a free and easy way to support our truly independent journalism
By registering, you will also enjoy limited access to Premium articles, exclusive newsletters, commenting, and virtual events with our leading journalists
Already have an account? sign in
Register for free to continue reading
Registration is a free and easy way to support our truly independent journalism
By registering, you will also enjoy limited access to Premium articles, exclusive newsletters, commenting, and virtual events with our leading journalists
Already have an account? sign in
Join our new commenting forum
Join thought-provoking conversations, follow other Independent readers and see their replies