Pope Francis in the US: Pontiff to have lunch with homeless people - not politicians
The leader of the Catholic Church is expected to have lunch with around 300 homeless people tomorrow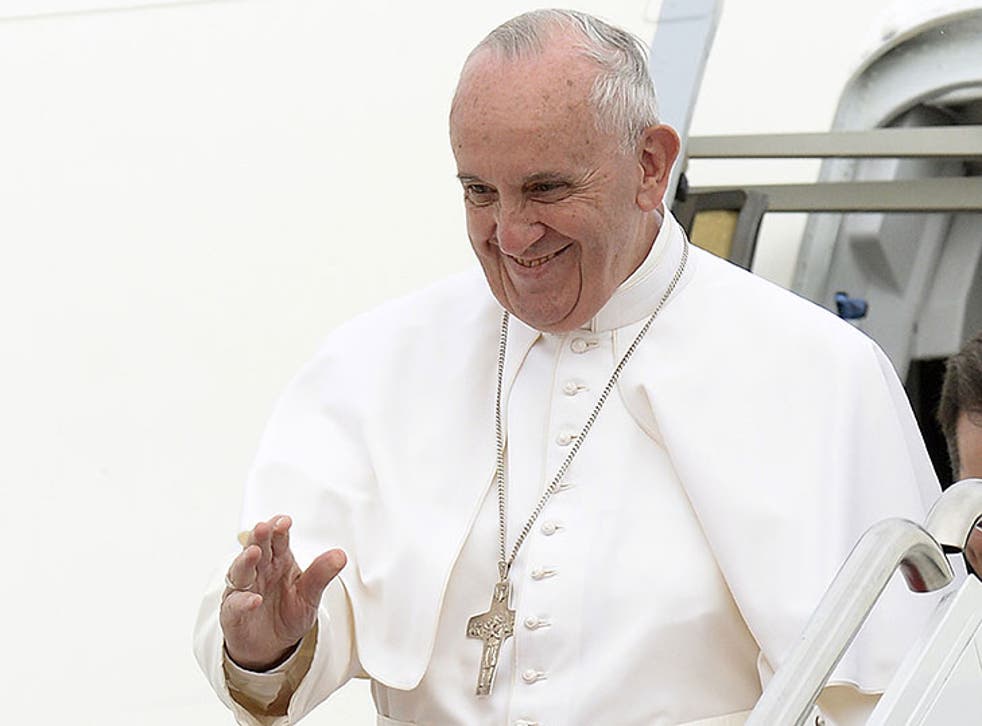 Pope Francis will enjoy lunch with homeless people in Washington DC after passing up the offer of a meal with politicians, it has been reported.
The leader of the Roman Catholic Church arrived in the US on Tuesday for a six-day trip.
After addressing Congress, it is expected he will dine with around 300 of the capital's homeless people in a tent set up outside St Patrick Catholic Church, CNN reported.
The move highlights the Pope's focus on social justice and his concerns over income inequality.
USA Today reported that Catholic Charities and St Maria's Meals planned to set up more than 50 tables to serve lunch to poor and homeless people. The Pope was expected to bless the food.
John Enzler, CEO of Catholic Charities, said the Pontiff was coming "to spend time with the most vulnerable", according to USA Today.
Erik Salmi, communications director of the religious group, told Washington City Paper: "This Pope like no other has gotten into the spotlight and talked about [serving underprivileged communities] in an accessible way. He really believes in 'a church in the streets'."
The Pope's interactions and unscripted gestures with homeless people, immigrants and prisoners in the US are expected to provide some memorable moments.
Mat Schmalz, a religious studies professor at Holy Cross College in Worcester, Massachusetts. "What the Pope does in the United States will be more important than what he says.
"There are a lot of things he will say about capitalism and about the wealth inequality, but many Americans and politicians have already made up their minds on these issues. What I would look for is a particular gesture, an unscripted act that will move people."
In March, Pope Francis invited 150 homeless people on a tour of the Sistine Chapel and gave them dinner at the Vatican Museums cafeteria.
The Pope greeted them personally and reportedly said: "This is everyone's house. It's your house. The door is always open for all."
Join our new commenting forum
Join thought-provoking conversations, follow other Independent readers and see their replies