Pope Francis to address US Congress in September
The visit will be the first time a pope addresses Congress
Payton Guion
Thursday 05 February 2015 18:10 Comments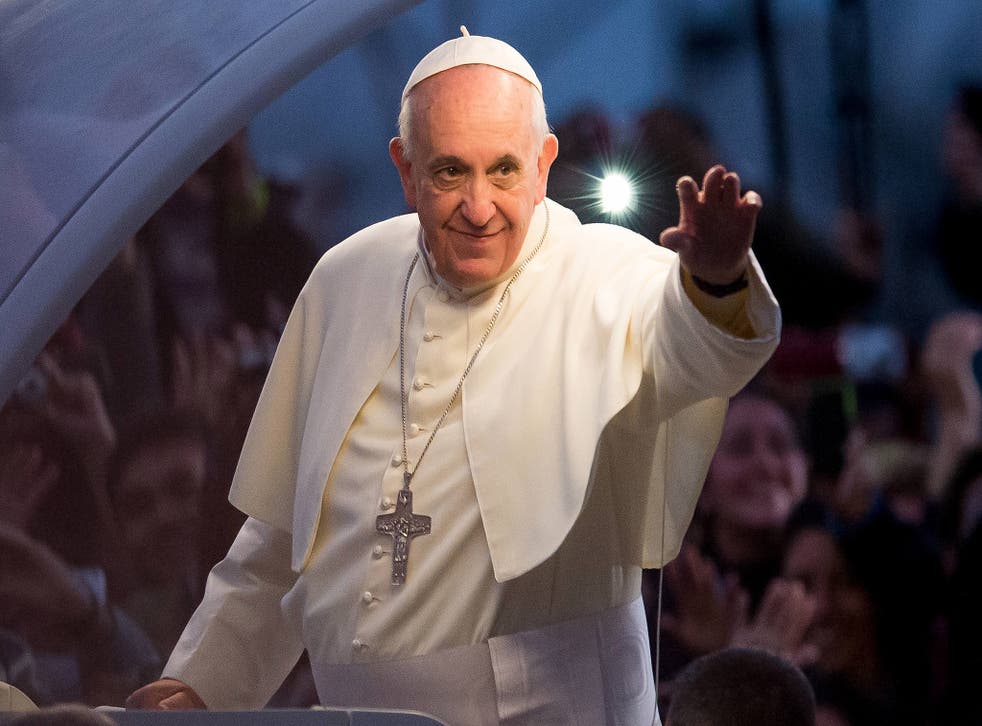 Pope Francis will visit the US Capitol on 24 September and will speak before both houses of Congress, the first pope ever to address the US legislative branch.
US Speaker of the House John Boehner announced the pope's planned speech on Thursday and later posted about the visit on Twitter.
"In a time of global upheaval, the Holy Father's message of compassion and human dignity has moved people of all faiths and backgrounds," Mr Boehner said in announcing that Pope Francis would be speaking before Congress. "His teachings, prayers, and very example bring us back to the blessings of simple things and our obligations to one another. We look forward to warmly welcoming His Holiness to our Capitol and hearing his address on behalf of the American people."
Of the 535 members of Congress – in the Senate and House of Representatives – 164, or 30.7 per cent, call themselves Catholic, according to Pew Research Centre. In the US as a whole, 22 per cent of people are Catholic, Pew found.
During his visit, Pope Francis will also visit New York City and Philadelphia, and has left open the possibility of a visit to Boston.
Follow Payton Guion on Twitter @PaytonGuion.
Register for free to continue reading
Registration is a free and easy way to support our truly independent journalism
By registering, you will also enjoy limited access to Premium articles, exclusive newsletters, commenting, and virtual events with our leading journalists
Already have an account? sign in
Join our new commenting forum
Join thought-provoking conversations, follow other Independent readers and see their replies