Pope responds 'with immense sadness' to death of father and daughter who drowned at US-Mexico border
It's not the first time he's spoken about the controversial situation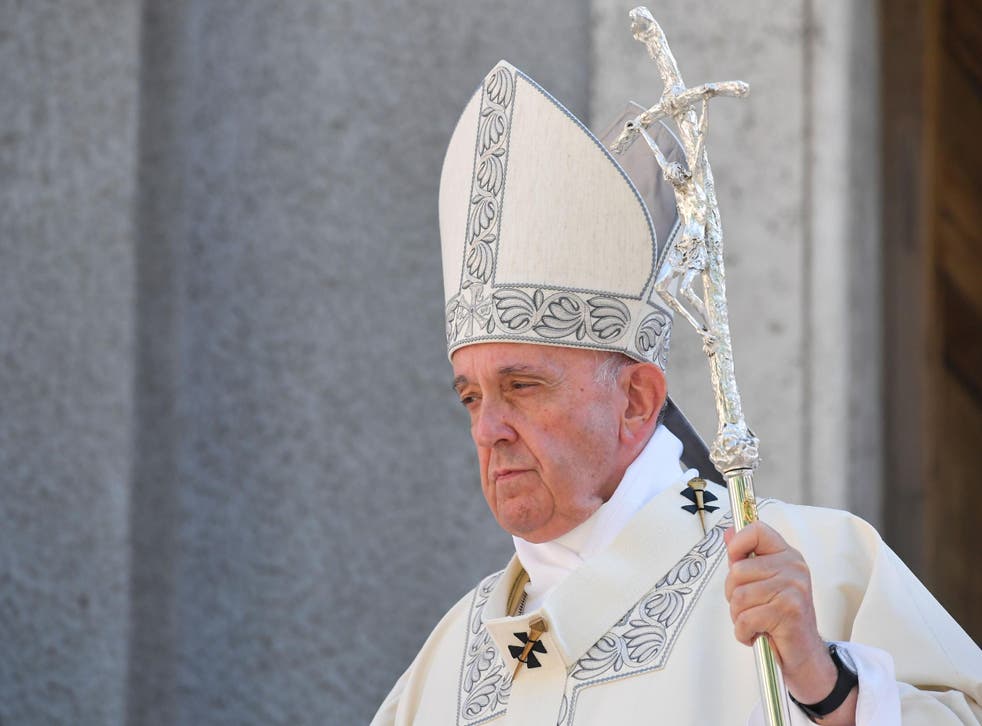 Pope Francis says he is "profoundly saddened" by the deaths of Óscar Alberto Martínez Ramírez and his 23-month-old daughter, Angie Valeria, who drowned in the Rio Grande River while trying to reach America.
"With immense sadness, the Holy Father has seen the images of the father and his baby daughter who drowned in the Rio Grande River while trying to cross the border between Mexico and the United States," the Vatican's interim spokesman, Alessandro Gisotti, said in a statement on Wednesday.
"The pope is profoundly saddened by their death, and is praying for them and for all migrants who have lost their lives while seeking to flee war and misery," he added.
The photograph of the bodies of the 25-year-old father and his young daughter face down in the Rio Grande has been published around the world, inciting horror and shame over America's current immigration policy.
The pair, along with Tania Vanessa Ávalos, wife of Mr Ramírez and mother to Valeria, were attempting to cross the river at the border crossing between Matamoros, Mexico, and Brownsville, Texas. They'd fled poverty in El Salvator with a humanitarian visa in Mexico two months earlier, and had been awaiting asylum in the US.
The pope's official statement came after off-the-cuff comments during his weekly audience in St Peter's Square, during which the pontiff complimented the people of Mexico for being "so welcoming to migrants. God bless you." A group of Mexicans attending reportedly cheered and waved a Mexican flag in response.
It's not the first time Pope Francis has shown his support for Mexico's immigration policy, or his criticism for America's. In 2016, Pope Francis criticised then-presidential candidate Donald Trump, suggesting that anyone who wanted to build a wall along the border was "not a Christian."
(Outside of Catholicism, the president's immigration policy was warmly received at an evangelical Christian conference in DC yesterday.)
On Twitter, the pope appeared to offer a third statement on Thursday morning, writing from his official account, "Blessed are those who believe and who have the courage to foster encounter and communion."
Trump shuts down US government over Mexico border wall – in pictures

Show all 15
Support free-thinking journalism and attend Independent events
Join our new commenting forum
Join thought-provoking conversations, follow other Independent readers and see their replies