Pope names Archbishop Wilton Gregory first ever African American cardinal
Washington DC's archbishop becomes first American cardinal since 2016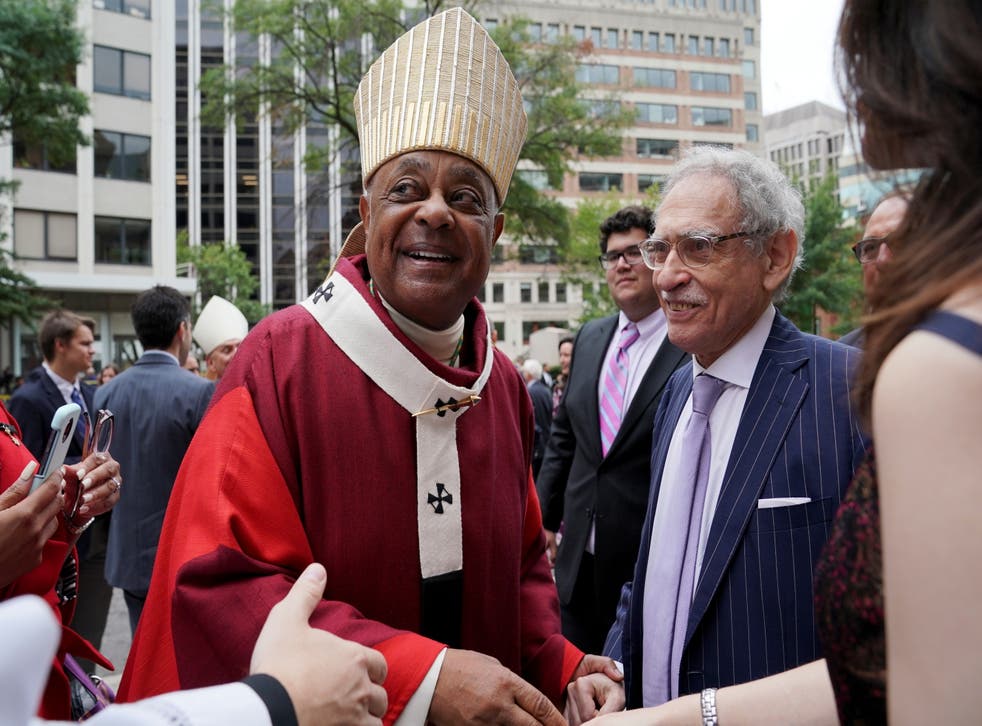 Pope Francis has named Archbishop Wilton Gregory the first ever African American cardinal.
The head of the Roman Catholic Church made the announcement after leading prayers in St Peter's Square that Archbishop Gregory will be one of 13 promoted to the position.
He made history as Washington DC's first African American archbishop and is currently the only Black archbishop in the US.
Archbishop Gregory led the diocese of Atlanta before taking over the leadership of the diocese of Washington DC in 2019.
He is best known for leading the Catholic Church through its response to sexual abuse scandals in the 2000s.
The Vatican says the ceremony to install the new cardinals is scheduled for 28 November, but gave no details on how it would be conducted given coronavirus concerns.
The primary job of the church's cardinals is to elect a new pope should he step down or die, and as all 13 new cardinals are under 80 they can help pick the pope's successor. In 1970 Pope Paul VI ruled that cardinals over that age could not take part in the election of a new pontiff.
Archbishop Gregory becomes the first American named as a cardinal since 2016.
He has recently called for the church to play a bigger role in race relations in the US.
"Men and women, young and old, people of every racial and ethnic background are needed in this effort," he said at a mass commemorating the 57th anniversary of the March on Washington.
"We are at a pivotal juncture in our country's struggle for racial justice and national harmony."
Join our new commenting forum
Join thought-provoking conversations, follow other Independent readers and see their replies