Porn baron Larry Flynt says gunman who left him paralysed should be spared execution
Joseph Paul Franklin's capital punishment is scheduled for next month, but Flynt says the sentence is motivated by 'vengeance, not justice'
Adam Withnall
Friday 18 October 2013 11:42 Comments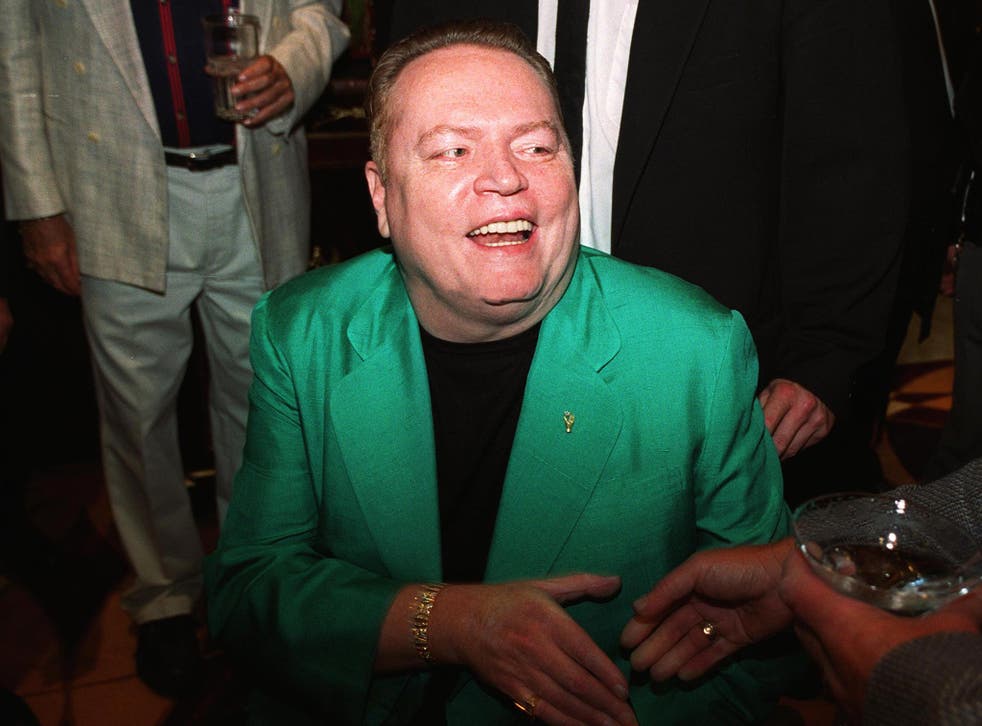 The US porn baron Larry Flynt has said he would love to torture the serial killer who left him paralysed, but that he should be spared from execution.
Joseph Paul Franklin has been in prison since 1980, and on death row for the last 15 years, after he was convicted of killing five people as part of a string of racially-motivated attacks. In 1978 he shot Flynt on the steps of a Georgia courthouse, seriously damaging his central nervous system and leaving him unable to move from the waist down.
Next month, Franklin faces death by lethal injection. In a guest column written for the Hollywood Reporter, Flynt said: "I have every reason to be overjoyed with this decision, but I am not."
Franklin confessed to shooting the porn baron once he had been arrested for shooting and killing an interracial couple, and the murderer said he targeted Flynt because of a page spread he published in Hustler which featured a black man and a white woman.
Flynt has been confined to a wheelchair ever since.
"In all the years since the shooting, I have never come face-to-face with Franklin. I would love an hour in a room with him and a pair of wire-cutters and pliers, so I could inflict the same damage on him that he inflicted on me. But, I do not want to kill him, nor do I want to see him die."
Flynt discounted the arguments that capital punishment offers a deterrent to would-be criminals, that it is the most severe sentence available, or that it saves money compared to keeping someone for life in prison.
"To me, a life spent in a 3-by-6-foot cell is far harsher than the quick release of a lethal injection," he wrote. "And costs to the taxpayer? Execution has been proven to be far more expensive for the state than a conviction of life without parole, due to the long and complex judicial process required for capital cases.
"As I see it, the sole motivating factor behind the death penalty is vengeance, not justice, and I firmly believe that a government that forbids killing among its citizens should not be in the business of killing people itself."
Franklin is scheduled to be executed on 20 November in Missouri.
Register for free to continue reading
Registration is a free and easy way to support our truly independent journalism
By registering, you will also enjoy limited access to Premium articles, exclusive newsletters, commenting, and virtual events with our leading journalists
Already have an account? sign in
Join our new commenting forum
Join thought-provoking conversations, follow other Independent readers and see their replies