Pornhub offers porn for the visually impaired
'Cut to a side shot inside the cab ... A girl gets in, black hair, lots of makeup, and squeezing a nice curvy figure into a tight blue dress.'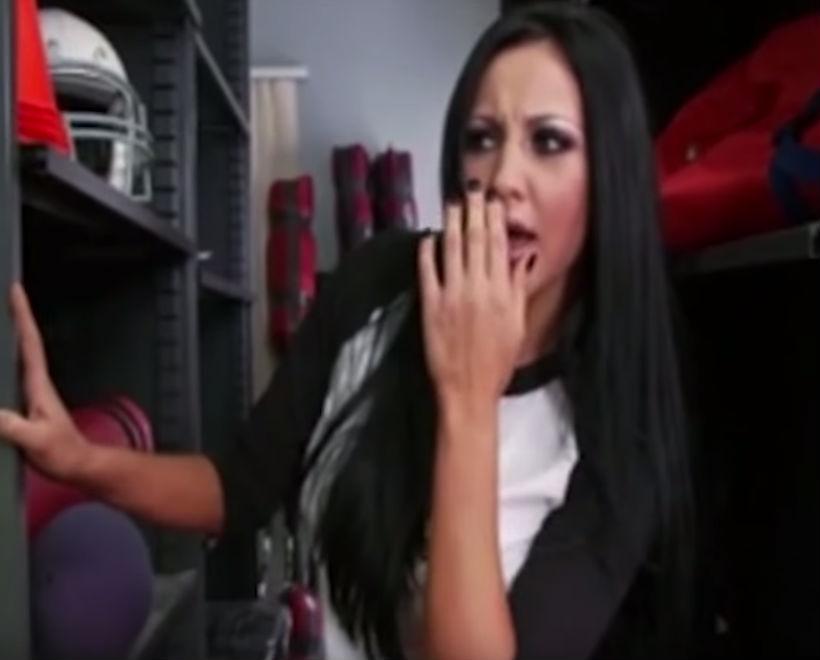 A porn site has released a new category of content for its visually impaired users, and does not mince its words when the narrator describes women in "cheap-looking power suits" and "cute teens".
A set of 50 of Pornhub's "most-viewed videos" - reportedly from straight, gay, bisexual and "female friendly" categories - have been re-released with voice-over description, called "Described Video".
The narrators detail what the actors are doing, what they are wearing, the position of their bodies, their location and how the shots are edited.
"Each video includes special narration that has been tailored and crafted to give the user full enjoyment of the scene," Pornhub said in a statement.
"Cut to a side shot inside the cab ... A girl gets in, black hair, lots of makeup, and squeezing a nice curvy figure into a tight blue dress," the narrator said in the sample work-friendly video on YouTube.
The video continues to run through sample scenes with audio description, emphasizing the "h" for "hot teen".
On the set of Erika Lust's 'Vampire'
Show all 15
The new category follows the launch in March of its "virtual reality" porn category with 360-degree content, and celebrated the launch by handing out 10,000 pairs of "virtual reality goggles".
Corey Price, Pornhub's vice president, said in a statement that the goal is to "initiate a larger conversation with our user base on how to make Pornhub more accessible to all."
The move is similar to the likes of Netflix which added audio descriptions to some of its popular shows. Twitter and Facebook also added image captioning earlier in 2016.
The porn company has previously launched a campaign to save the sperm whale, has awarded "scholarships" to budding pornographers and has even launched a parody porn video about the presumptive Republican nominee Donald Trump.
The move to launch narrated videos comes shortly Pornhub hosted New York City's second annual porn festival, and one month after it launched its equivalent of Wii Fit, called "BangFit".
Join our commenting forum
Join thought-provoking conversations, follow other Independent readers and see their replies