Portland attack: Two victims named and hailed heroes for stepping in to stop Islamophobic abuse on train
Rick Best, who served 23-years with the US Army, was among the dead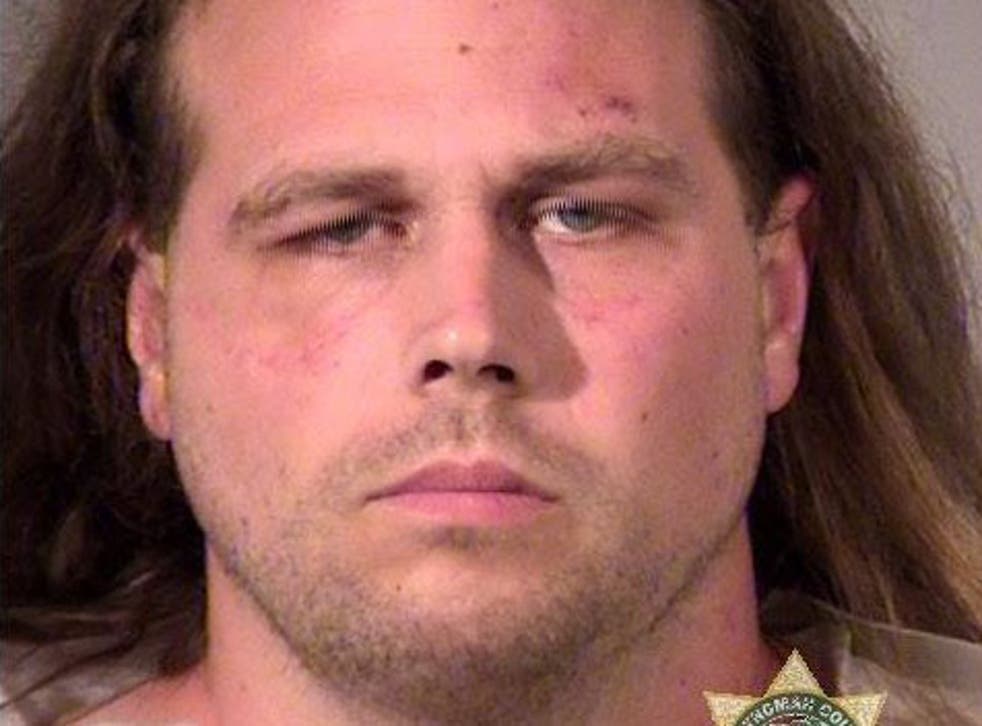 A pair of good Samaritans who were murdered as they tried to protect two women from a barrage of racial abuse on a train have been hailed as "heroes".
Taliesin Myrddin Namkai-Meche, 23, and Rick Best, 53, both had their throats slashed on a train in Portland, Oregon, after they tried to intervene when when they saw a man apparently abusing two young women who appeared to be Muslim. A third person also had their throat slashed but survived.
One of the women was wearing a hijab veil when the suspect Jeremy Christian reportedly said that "Muslims should die".
Mobile phone footage shows the 35-year-old ranting and standing in the street just metres from several police officers before his arrest.
Mr Namkai-Meche, an economics graduate, was on the phone to his aunt when stepped in as the suspect confronted the girls.
His mother, Asha Deliverance, confirmed his death on Facebook.
"He was a hero and will remain a hero on the other side of the veil. Shining bright star I love you forever." she said.
Mr Best, a father of four, was also killed.
He spent 23 years serving in the US Army and retired in 2012, according to the Oregon website, which said he subsequently worked for the city.
One of his former Army colleagues said: "It's just like Rick to step in and help somebody out".
Kareen Perkins, his supervisor at the Bureau of Development Services, described Mr Best as a "dedicated employee".
"He was always the first person you would go to for help," she told Oregon Live. "I've talked to most of his coworkers today, and several of them said it's just like Rick to step in and help somebody out."
The third man, Micah David-Cole Fletcher, 21, was treated for injuries that police said were not expected to be life-threatening.
World news in pictures

Show all 50
Muslim communities have spearheaded a fundraising effort for the victims and their families who were affected by the stabbing.
Donations have poured in from more than 5,000 people, with more than $200,000 raised so far.
"We wish to respond to hate with love, to evil with good, as our faith instructs us, and send a powerful message of compassion through action," the fundraising page reads.
Register for free to continue reading
Registration is a free and easy way to support our truly independent journalism
By registering, you will also enjoy limited access to Premium articles, exclusive newsletters, commenting, and virtual events with our leading journalists
Already have an account? sign in
Register for free to continue reading
Registration is a free and easy way to support our truly independent journalism
By registering, you will also enjoy limited access to Premium articles, exclusive newsletters, commenting, and virtual events with our leading journalists
Already have an account? sign in
Join our new commenting forum
Join thought-provoking conversations, follow other Independent readers and see their replies