Potbox: The Netflix for weed monthly subscription service that brings premium pot to your door
Christopher Hooton
Thursday 09 July 2015 16:00 Comments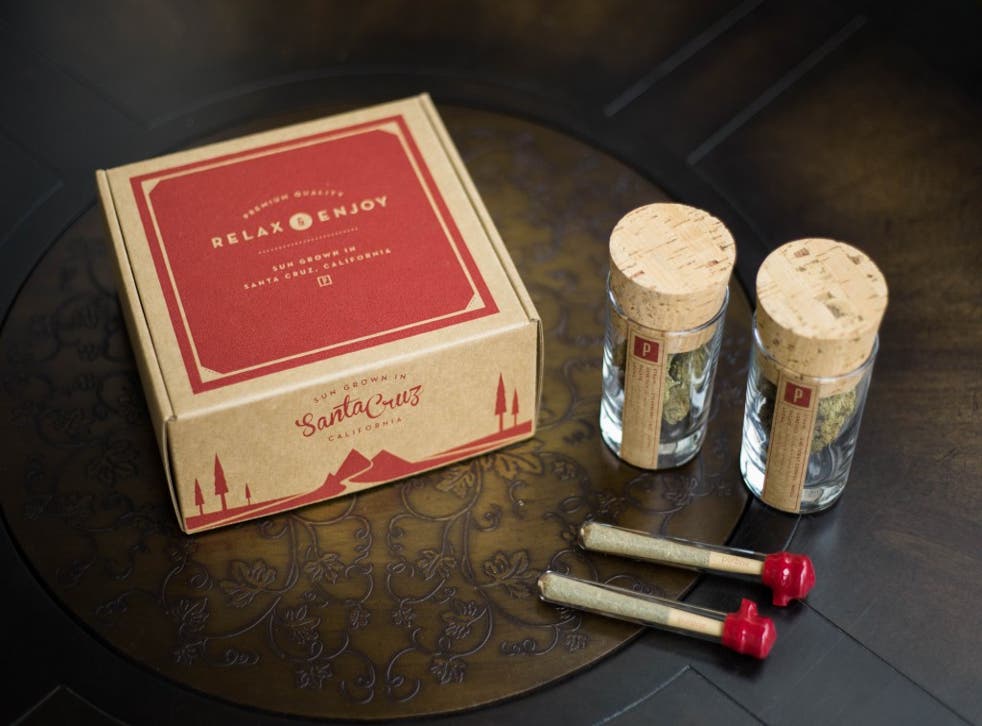 As marijuana is legalised for medical or recreational purposes across the US, producers are catching up with the demand for higher quality strains and more efficient buying options.
Potbox is a "premium cannabis subscription club" for San Francisco and Los Angeles residents which "curates the highest quality, most ethically-grown medical cannabis available and deliver it fresh from the farm directly to your door each month."
Customers receive 10 grams of weed for $150 each month, which comes in rather pleasing jars with cork lids and pre-rolled joints, all cased in a stylish box.
Once you have signed up and uploaded your valid physician's referral, you let Potbox know what you like and dislike and its experts pick two premium strains, with different ones for you to try each month including Blue Sour, Lemon Chunk, OG Kush and Alien OG.
It says its "ethical cannabis" is grown "with the well-being of the end user and the environment at heart".
"It's about carefully controlling all phases of the plant's life cycle and creating a sense of stewardship over the entire process — from seed selection to harvesting, production and packaging," its website states. "It's about respecting the rights and the livelihoods of the people who cultivate and harvest our cannabis."
Register for free to continue reading
Registration is a free and easy way to support our truly independent journalism
By registering, you will also enjoy limited access to Premium articles, exclusive newsletters, commenting, and virtual events with our leading journalists
Already have an account? sign in
Join our new commenting forum
Join thought-provoking conversations, follow other Independent readers and see their replies