President Barack Obama leaves the Oval Office penning 56-page article in Harvard Law Review
Mr Obama, who was elected to be the Harvard Law Review's first black president, makes an emotional plea for criminal justice reform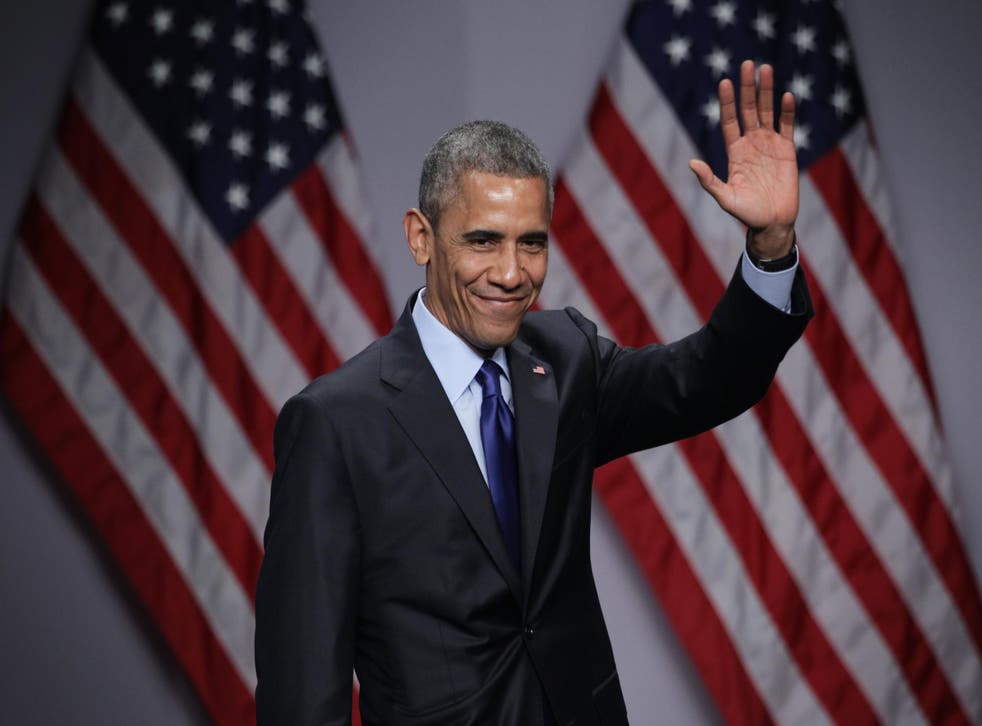 While Donald Trump has been busy venting his frustrations about China and boasting about the fact he is a "ratings machine" on Twitter, Barack Obama has been putting the final touches to a 56 page Harvard article as he prepares to leave office.
The article, which is titled "The President's role in advancing criminal justice reform", is an emotive plea for change in the criminal justice system and argues that the president should play a role in reducing mass incarceration.
Appearing in the January 2017 edition of the Harvard Law Review, the piece explores one of the issues closest to the President's heart and one which he has been most vocal about.
Mr Obama has a long-running relationship with the esteemed publication and was elected to be its first black president over 25 years ago while studying at law school. He is also the first sitting president to juggle Washington duties with academia and publish work in the publication.
In the article, which boasts 317 footnotes, Mr Obama indirectly urges the President-elect to maintain his criminal justice legacy. The billionaire Republican appears likely to take a tougher attitude towards the criminal justice system.
Michelle Obama as the First Lady

Show all 11
The lengthy commentary explains how his presidency has meant he has had to detach himself from criminal justice issues.
"Oftentimes, it is a viral YouTube video that leads the evening news, incites protests, and drives calls for reform," he writes. "Like millions of others, I would watch these videos, but the office makes it difficult to comment the way a journalist or activist would without being accused of prejudging the facts or influencing the legal process."
The President of the Harvard Law Review, Michael Zuckerman, applauded Mr Obama's article, saying they were "enormously proud" to publish it.
"We were struck, of course, by the honour of publishing the first work of legal scholarship by a sitting president - and in this case, a president whom we're proud to count among the alumni (and former presidents) of our journal," he wrote in a piece on the White House's Medium page.
Join our new commenting forum
Join thought-provoking conversations, follow other Independent readers and see their replies