President Barack Obama: 'We are not at war with Islam'
The US president said the West must do more to counter Isis propaganda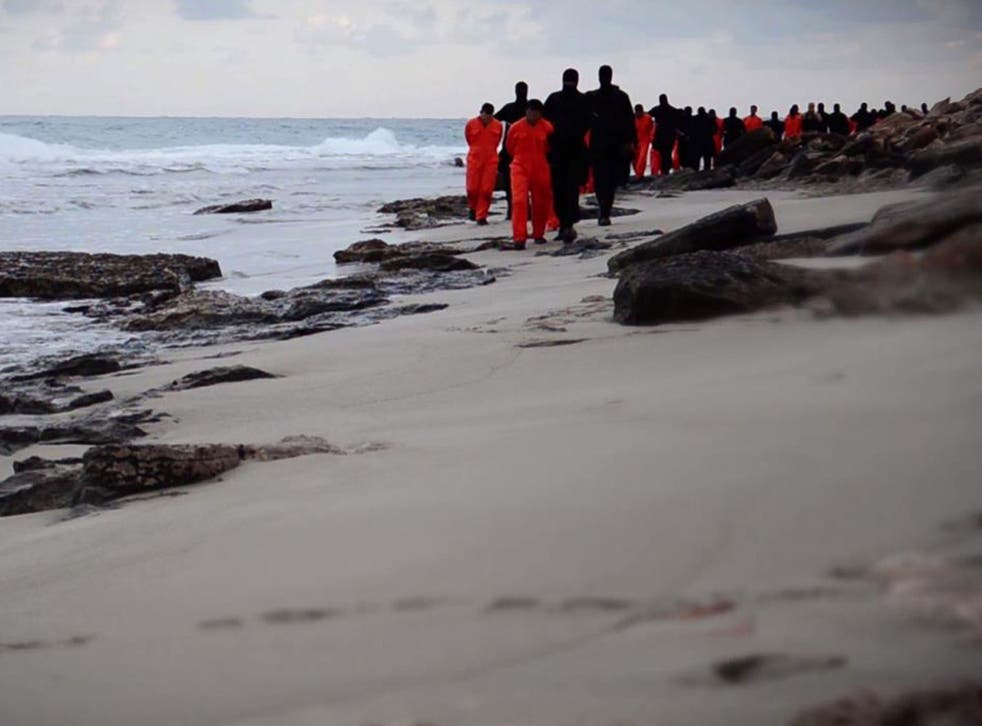 President Barack Obama declared that the West must counter the propaganda barrage of Isis and confront issues such as economic inequality that made it easier for the militants to recruit. He also said Muslim leaders needed to do more.
In a speech on violent extremism delivered days after Isis released images of the beheading of Christian prisoners on a Libyan beach, Mr Obama refused to describe the militants as Islamic or Muslim extremists.
"We are not going to give them the religious legitimacy they seek. They are not religious leaders, they are terrorists," he said during his address in Washington to law enforcement and religious leaders.
He added: "We are not at war with Islam. We are at war with people who have perverted Islam."
Mr Obama, who is currently seeking authorisation from Congress to use military force against Isis fighters in Iraq and Syria, has faced criticism for not doing more to confront the militant threat. Some have condemned him for refusing to describe Isis as Islamic extremists.
But Mr Obama declared: "No religion is responsible for terrorism. People are responsible for violence and terrorism."
The president said networks such as Isis and al-Qaeda were deliberately targeting their propaganda at certain groups. "When millions of people - especially youths - are impoverished with no hope for the future, the risks of instability and extremism grow," he added.
The White House has said that domestic anti-extremism programmes are a non-military way to counter extremism of all kinds, a task that has taken on greater urgency after the terrorist attacks in Paris and Copenhagen, and the killings in Libya.
The issue of Libya was due to be discussed on Wednesday evening at the UN Security council.
In Italy, Foreign Minister Paolo Gentiloni told parliament that the country was ready to assume a leading role in de-arming and rebuilding its former colony in the event of a UN-brokered cease-fire between the rival governments.
"We find ourselves facing a country with a vast territory and failed institutions and that has potentially grave consequences not only for us but for neighbouring African states," he said. "The time at our disposal is not infinite and is in danger of running out soon."
Italy has said it is ready to help monitor a ceasefire and train local armed forces to try and halt Libya's slide into chaos.
Two rival governments, each backed by former rebels who toppled Muammar Gaddafi in 2011, are battling for power in the country, while the growing danger of Isis was highlighted by the beheading of 21 Egyptian Coptic Christians on the Libyan coast.
Mr Gentiloni said that possible alliances between local militias and Isis militants, inspired by their counterparts in Syria and Iraq, risked destabilising neighbouring countries.
"There's a clear risk of alliances between [Isis] and local groups," he said. "The situation must be monitored with the maximum attention."
Italy, whose southern islands are only around 185 miles from the Libyan coast, has watched in alarm as the country has unravelled since Western forces helped topple Mr Gaddafi, Reuters said.
Hundreds of thousands of migrants have arrived in southern Italy in unsafe boats, their departure from Libya facilitated by people smugglers operating freely in conditions of near anarchy. Last week, more than 300 were reported to have died attempting the crossing.
As well as fuelling anti-immigrant sentiment in Italy, which is suffering a deep economic slump of its own, the crisis has also heightened security fears, particularly after this week's beheadings of the Egyptian Christians and Isis messages threatening Rome.
However, Defence Minister Roberta Pinotti told parliament no evidence had been found of any increased threat to Italy in particular. "We're at risk, as all countries that are fighting terrorism are," she said.
"It's not realistic to talk about a peace-enforcing mission in Libya because there would first have to be an accord between the factions, but it could be a peacekeeping mission," she said.
Register for free to continue reading
Registration is a free and easy way to support our truly independent journalism
By registering, you will also enjoy limited access to Premium articles, exclusive newsletters, commenting, and virtual events with our leading journalists
Already have an account? sign in
Register for free to continue reading
Registration is a free and easy way to support our truly independent journalism
By registering, you will also enjoy limited access to Premium articles, exclusive newsletters, commenting, and virtual events with our leading journalists
Already have an account? sign in
Join our new commenting forum
Join thought-provoking conversations, follow other Independent readers and see their replies