President Donald Trump's monthly travel costs 'a third higher than Obama's'
Trump's average monthly spend comes out as $1.5 million (£1.1 million), half a million more than Obama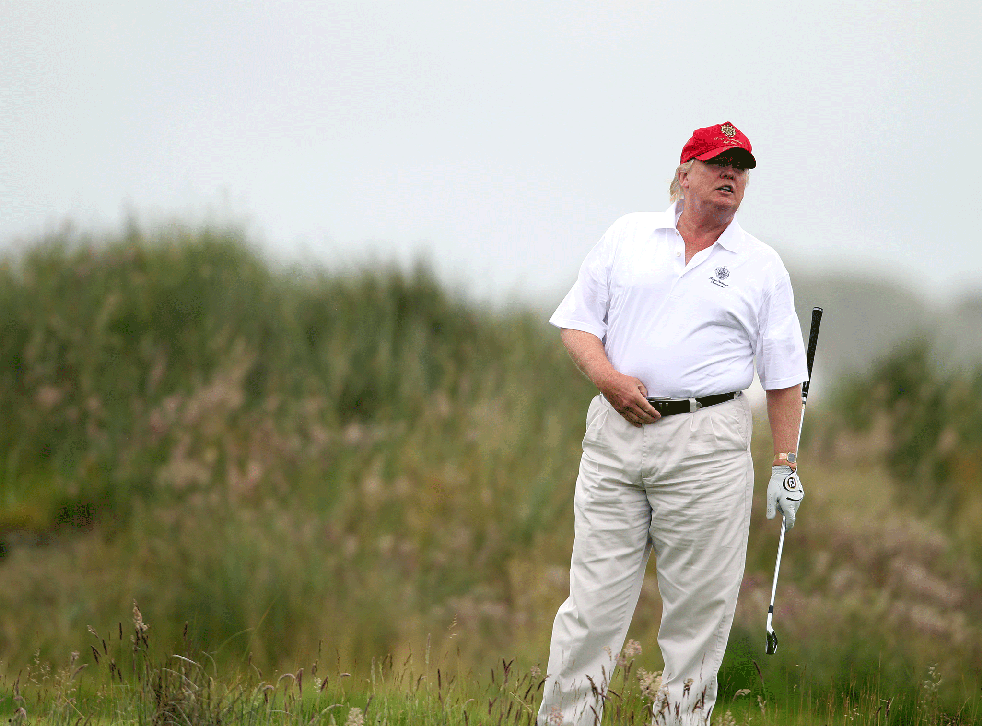 Donald Trump's travel costs are on average a third more than Barack Obama's monthly spend when he was president, according to a new analysis.
New figures show that Mr Trump's travel to the Mar-a-Lago resort alone cost American taxpayers $6.6 million (£4.9 million).
A report by the Wall Street Journal suggested that before July, the President's total travel costs average out around $1.5 million (£1.1 million) a month, some $500,000 (£371,945) more than Obama's average spend.
And it's thought that the figure could be higher as the $1.5 million (£1.1 million) figure does not include Secret Service and Coast Guard fees.
The report uses figures from the Judicial Watch's analysis of Secret Service and Air Force documents. It also revealed that President Trump has spent one hundred days of his presidency visiting his own properties.
40 of those days were spent at his Mar-a-Lago Palm Beach resort in Florida which Mr Trump likes to refer to as the "Winter White House".
According to the Wall Street Journal, Mr Trump has spent at least 20 days golfing while staying at Mar-a-Lago.
World news in pictures

Show all 50
During Obama's presidency, Mr Trump was critical of the amount of time Obama had spent out of the White House.
He criticised Mr Obama in one tweet saying: "We pay for Obama's travel so he can fundraise millions so Democrats can run on lies. Then we pay for his golf."
President Trump's spending has come under criticism in the past. Within 10 weeks of taking the oath, his trips to his luxury Florida resort had already cost the US taxpayer $24 million (£17.8 million).
Before the First Lady and their son moved to the White House, the New York Police Department confirmed that it cost between $127,000 (£94,474) and $146,000 (£108,607) a day to "protect the First Lady and her son while they reside in Trump Tower."
The Trump family spent their Christmas holiday at the Mar-a-lago resort. In an address to the country, he wished 'America and the entire world a very Merry Christmas.'
Register for free to continue reading
Registration is a free and easy way to support our truly independent journalism
By registering, you will also enjoy limited access to Premium articles, exclusive newsletters, commenting, and virtual events with our leading journalists
Already have an account? sign in
Register for free to continue reading
Registration is a free and easy way to support our truly independent journalism
By registering, you will also enjoy limited access to Premium articles, exclusive newsletters, commenting, and virtual events with our leading journalists
Already have an account? sign in
Join our new commenting forum
Join thought-provoking conversations, follow other Independent readers and see their replies