President Obama to daughters: if you get a tattoo, I will too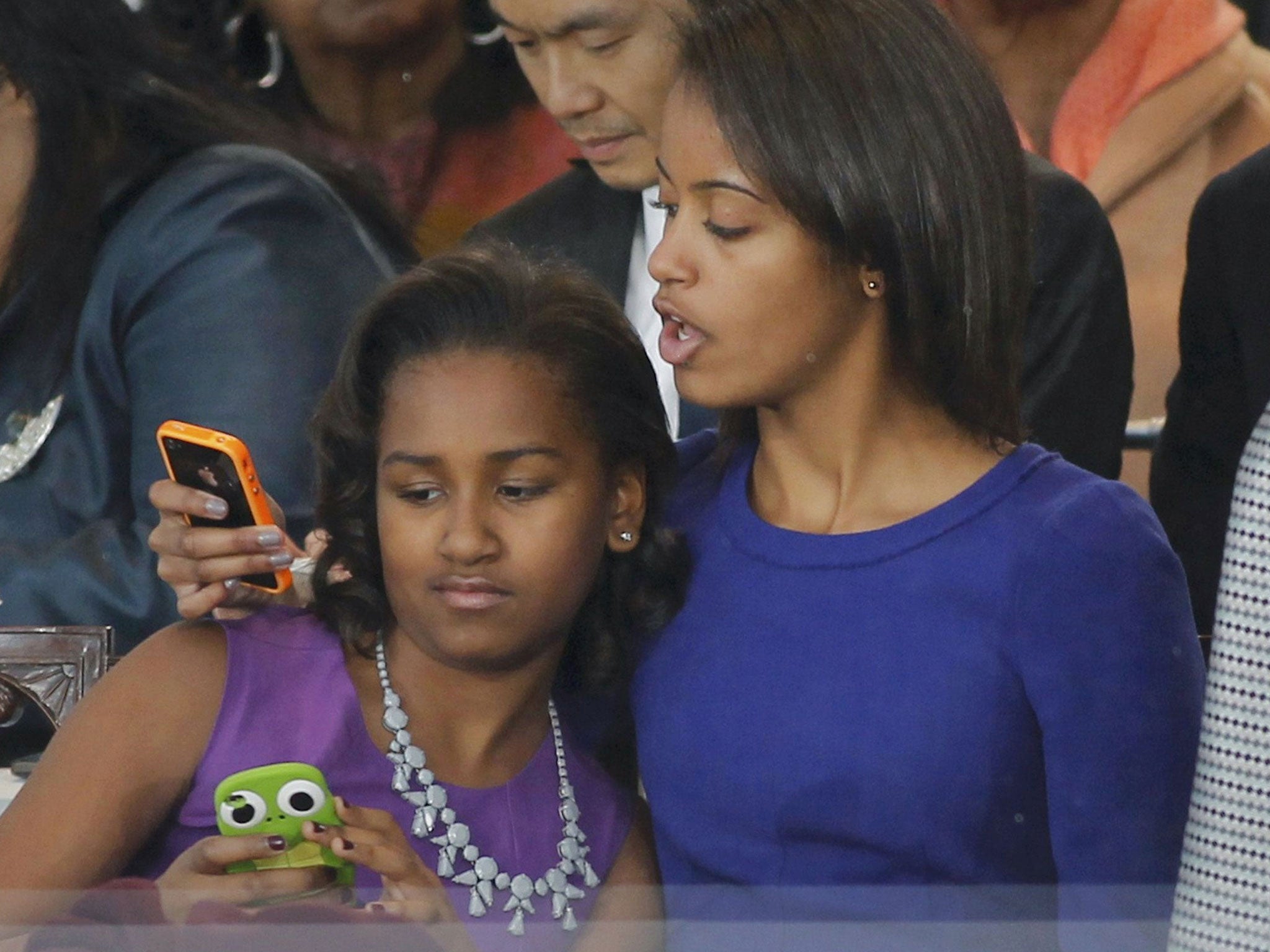 It's every parent's nightmare: the little darlings you've spent years raising say they want body modifications.
President Barack Obama shared his tattoo prevention tactics on NBC's Today show, saying that if his daughters Malia, 14, and Sasha, 11, get tattoos, they will be publicly humiliated on popular video sharing site YouTube.
"What we've said to the girls is, 'If you guys ever decide you're going to get a tattoo, then mommy and me will get the exact same tattoo, in the same place, and we'll go on YouTube and show it off as a family tattoo," he told Today's Savannah Guthrie.
"Our thinking is that might dissuade them from thinking that somehow that's a good way to rebel."
He also explained the slip-up that his wife Michelle made when she accidentally referred to herself as a "busy single mother". The President said: "I tend to cut my wife or anybody some slack when it comes to just a slip of the tongue. But there's no doubt that there've been times where Michelle probably felt like a single mom."
Join our commenting forum
Join thought-provoking conversations, follow other Independent readers and see their replies