Donald Trump said he'd be 'back to work' the day after Christmas but instead he played golf
President Trump has returned to the golf course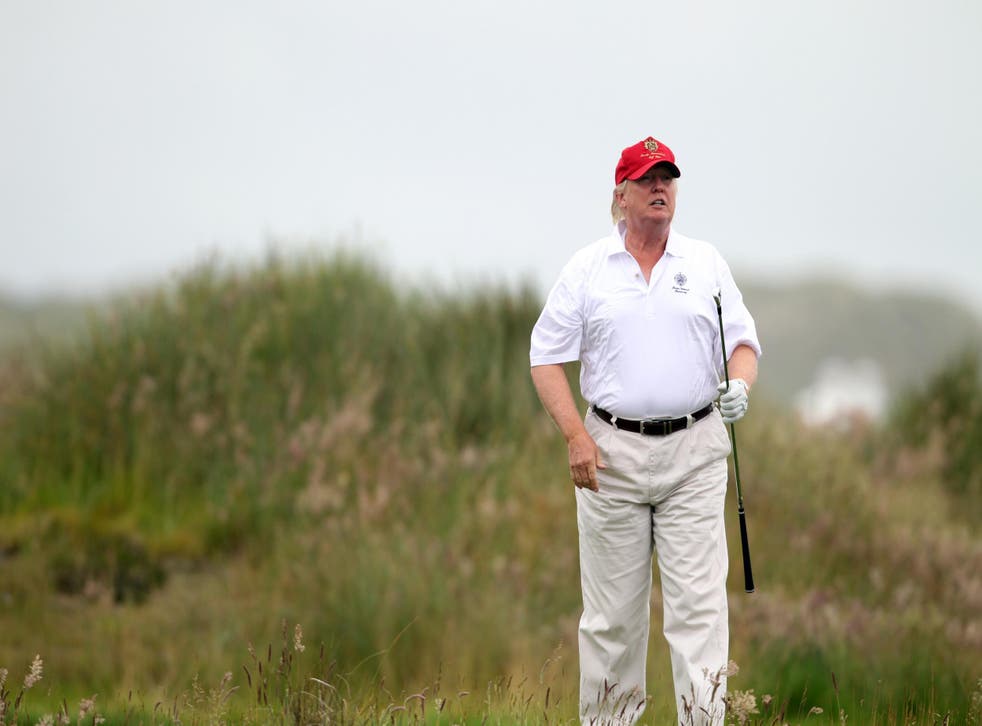 As millions of people returned to work today after spending Christmas off with their loved ones, President Trump had different plans - despite tweeting that on Tuesday he would be back to business as usual.
According to multiple reports, President Trump visited his West Palm Beach, Fla., golf course the day after Christmas - arriving just after 9am.
Rather than resume work, as he promised, he packed up his clubs accompanied by Georgia Senator David Perdue, as well as PGA tour player Bryson DeChambeau, and former pro golfer Dana Quigley, according to the White House.
However, Trump did take a day off - from golf - on Christmas day, which he spent with family at his Mar-a-Lago resort, where the family is spending the holidays.
The latest golf excursion comes after Trump tweeted on Christmas night that he would get "back to work" on Tuesday.
He wrote, "I hope everyone is having a great Christmas, then tomorrow it's back to work in order to Make America Great Again (which is happening faster than anyone anticipated!)"
While many past presidents enjoyed golf outings during their presidencies, especially while on vacation, Trump promised during his campaign that he would give up the game if he were elected.
Criticising former presidents for playing golf while holding the office of president, Trump stated, "I'm going to be working for you. I'm not going to have time to go play golf. Believe me," while campaigning in 2016.
However, Tuesday's round of golf marks President Trump's 85th visit to one of his golf properties, according to NBC News.
But according to White House aides, who have defended the president, Trump's golf outings aren't just for fun - they are actually Making America Great Again by allowing the president to build ties with lawmakers in Congress.
Join our new commenting forum
Join thought-provoking conversations, follow other Independent readers and see their replies