Presidential debate: Hillary Clinton and Donald Trump's most memorable quotes from their first live TV clash
The candidates clashed in the first of three televised debates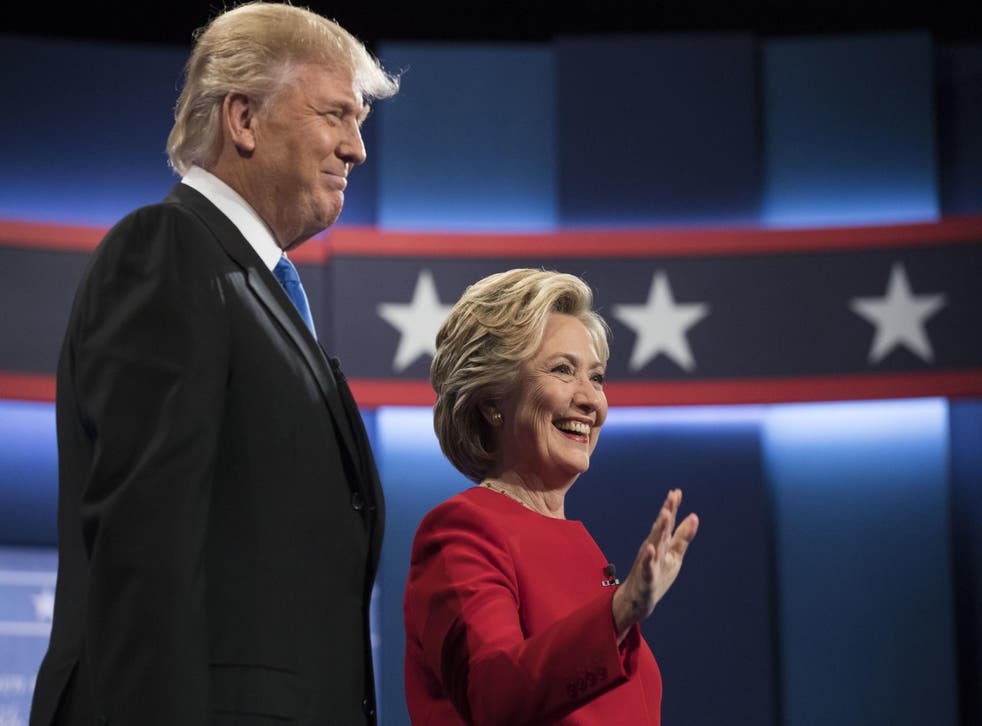 The first US presidential debate has been held, with an estimated 100 million people tuning in to watch Donald Trump and Hillary Clinton face each other amid one of the most unpredictable and unprecedented elections in living memory.
The pressure was on as both candidates made some of their final attempts to woo voters just one month from the November election date.
Here are some of the most memorable quotes which defined the debate:
"Donald thinks that climate change is a hoax perpetrated by the Chinese"- Clinton
"All talk, no action, sounds good, never going to work. Our country is suffering because of people like Secretary Clinton" - Trump
Responding to Mr Trump's comments that she lacks stamina "This is a man who has called women pigs, slobs and dogs"- Clinton
The First US Presidential Debate - in 90 seconds
Trump addressing Clinton as "Secretary Clinton", followed by "Is that okay? I want you to be very happy. It's very important to me"
"I call it Trumped-up trickle-down"- Clinton on Trump's economic policy
"My strongest asset is my temperament. She does not have a temperament" – Trump
Donald Trump's most controversial quotes

Show all 14
"Donald, I know you live in your own reality" - Clinton
"If your main claim to be president of the United States is your business, then I think we should talk about that"- Clinton launching an attack on Trump's business acumen
Register for free to continue reading
Registration is a free and easy way to support our truly independent journalism
By registering, you will also enjoy limited access to Premium articles, exclusive newsletters, commenting, and virtual events with our leading journalists
Already have an account? sign in
Register for free to continue reading
Registration is a free and easy way to support our truly independent journalism
By registering, you will also enjoy limited access to Premium articles, exclusive newsletters, commenting, and virtual events with our leading journalists
Already have an account? sign in
Join our new commenting forum
Join thought-provoking conversations, follow other Independent readers and see their replies