Priest who molested 'maybe 20 boys' says he was ordered to pray as punishment
Church members knew about the abuse but did not tell him to stop, according to Mr Brouillard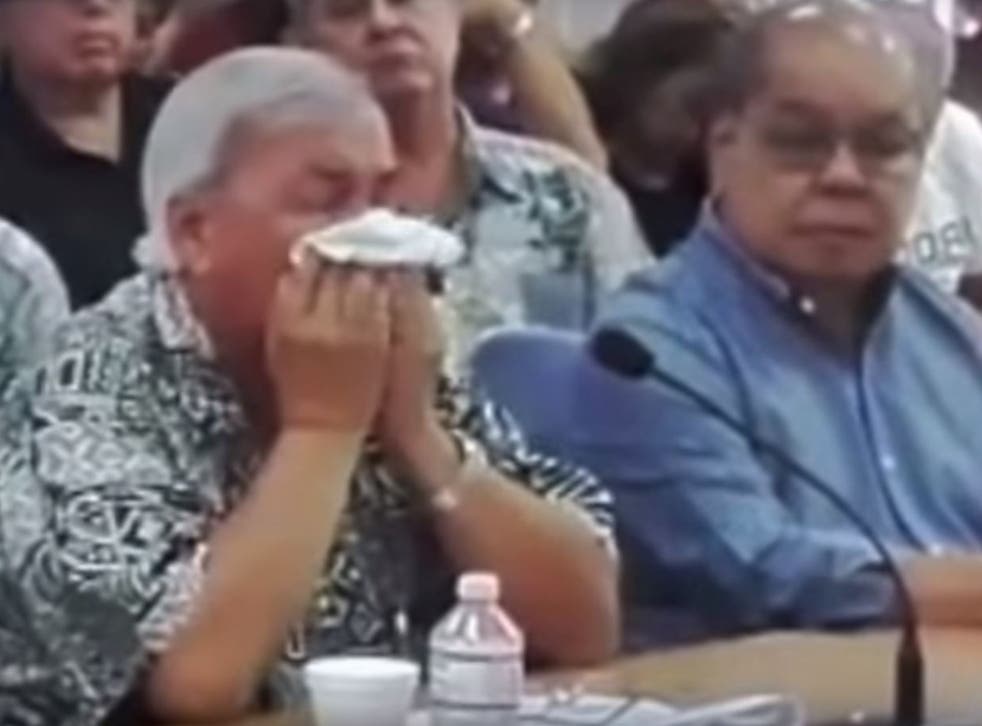 A Catholic priest who sexually abused "maybe 20" boys was instructed to say prayers to repent for his crimes.
The 95-year-old admitted to molesting boys on Guam, a US island in the Pacific, and said he "got the impression that kids liked it".
According to Mr Brouillard, other Church members at the time knew about the abuse but they did not tell him to stop. Instead they told him to pray.
Under the current law, Mr Brouillard cannot be prosecuted for the crimes to which he confessed. The statute of limitations for child molestation stands at two years.
Reverend Louis Brouillard served on the island between the 1940s and 1970s, during which he taught at two schools.
"At that time, when I was that age, I got the impression that kids liked it, so I went ahead. But now of course, I know it's wrong and I'm paying for it," Associated Press reported.
Leo Tudela, who is now 73, accused Mr Brouillard of sexually abusing him while he was an altar boy during the 1950s.
Testifying at a public hearing for a bill that would lift the statute of limitations on child molestation, Mr Tudela described abuse by Mr Brouillard and two other members of the Catholic Church.
Mr Tudela said he was woken one night at the Santa Teresita Church Rectory in Mangilao when Mr Brouillard started to touch him sexually, Pacific Daily News reported.
The 95-year-old said he does not remember Mr Tudela but said it was "possible" he sexually assaulted him. He said he could have up to 20 victims, although he was not sure.
Mr Brouillard was removed from his position on the Island 30 years ago, but said he still received money from the Roman Catholic church.
Mr Tudela's accusations are the latest against members of the Catholic church on the Pacific Island.
Pope Francis gives life advice: in pictures

Show all 10
Many of the most recent claims have been made against Archbishop Anthony Apuron, who is being investigated by the Catholic Church.
Pope Francis has called for "severe punishment" of paedophiles. This year he revealed a new church law that would punish bishops if they failed to fire paedophile priests.
Bishops have long been accused of moving church members who molest children to other parishes, rather than reporting them.
Register for free to continue reading
Registration is a free and easy way to support our truly independent journalism
By registering, you will also enjoy limited access to Premium articles, exclusive newsletters, commenting, and virtual events with our leading journalists
Already have an account? sign in
Register for free to continue reading
Registration is a free and easy way to support our truly independent journalism
By registering, you will also enjoy limited access to Premium articles, exclusive newsletters, commenting, and virtual events with our leading journalists
Already have an account? sign in