Ghislaine Maxwell: Prince Andrew's name does not appear in heavily redacted deposition
The deposition appears to reference a photo of Prince Andrew and Ms Giuffre together in London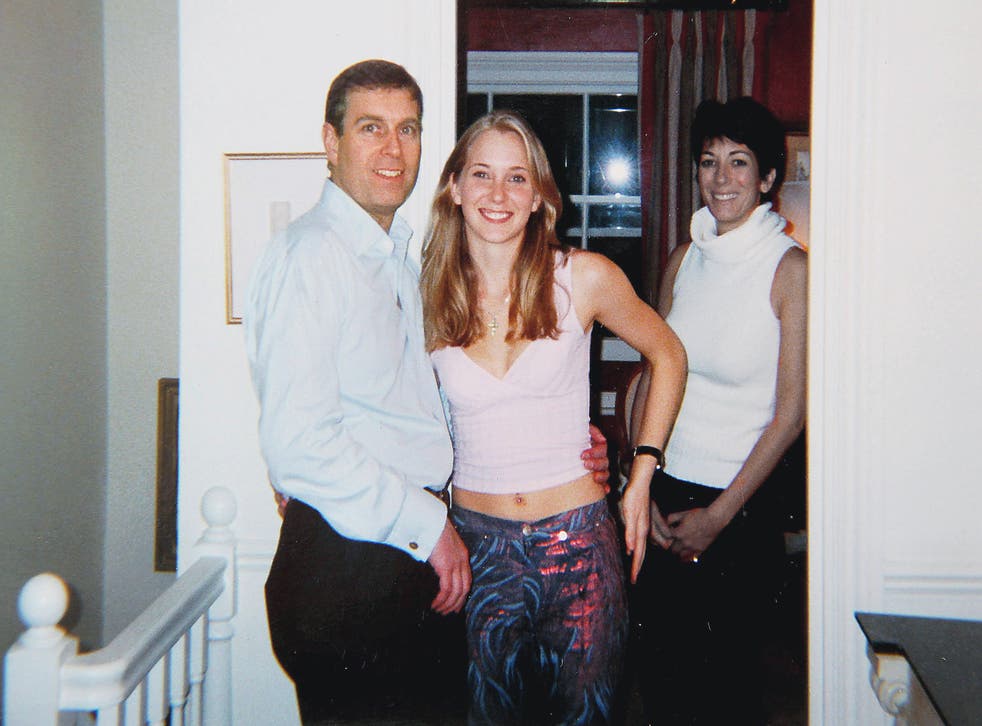 Prince Andrew's name does not appear in the heavily-redacted Ghislaine Maxwell deposition transcripts that were released on Thursday.
However, the documents do contain references to a trip that Ms Maxwell took to London which reference Virginia Roberts Giuffre, who claims she was trafficked by Jeffrey Epstein to Prince Andrew at least three times in 2001. She alleges Prince Andrew had sex with her. Prince Andrew vehemently denies the allegations.  
During the deposition, Ms Maxwell was asked if she remembers Ms Giuffre - named in the documents as Ms Roberts - visiting her home in London.
Ms Maxwell said she did not recall the meeting.
She was then asked if she recalls going to dinner at any point with Epstein, Ms Giuffre and a third unnamed individual in London. She again said she did not.
Then she is asked if she recalls visiting a location whose name is redacted, with Epstein, Ms Giuffre, and another individual whose name is redacted.
Ms Maxwell's answer is almost completely redacted.
Then she was asked if she remembered taking Ms Giuffre clothing shopping to buy an outfit to wear to meet an individual whose name is redacted. Ms Maxwell says she did not.
Later in the questioning, Ms Maxwell was shown a photograph and asked if it was taken at her town home in London. She said she had no idea where the picture was taken, though she admits the surroundings are "familiar" when asked if they resemble her London town home.
"I have no idea what this picture was taken. I know what she purports it to be but I'm not going to say that I do," Ms Maxwell said.
Based on the preceding line of questioning, it is likely that the photo referenced in the document is a picture of a young Ms Giuffre standing next to Prince Andrew, whose arm is wrapped around her shoulders. Ms Maxwell stands just off to the side behind them, and it is believed that Epstein took the photo.
The photo has been circulating since at least 2011.
Ms Giuffre has alleged that Epstein and Ms Maxwell took her to meet and dance with Prince Andrew at a London nightclub before she was told by Ms Maxwell to "do for [Prince Andrew] what you do for Epstein."
Prince Andrew has denied any involvement with Ms Giuffre and Buckingham Palace issued a statement denying the allegations on behalf of Prince Andrew in 2015.
Register for free to continue reading
Registration is a free and easy way to support our truly independent journalism
By registering, you will also enjoy limited access to Premium articles, exclusive newsletters, commenting, and virtual events with our leading journalists
Already have an account? sign in
Register for free to continue reading
Registration is a free and easy way to support our truly independent journalism
By registering, you will also enjoy limited access to Premium articles, exclusive newsletters, commenting, and virtual events with our leading journalists
Already have an account? sign in