Princess Diana made him, Sarah Palin destroyed him: the rise and fall of Martin Bashir
'I deeply regret what was said, and will always appreciate our viewers'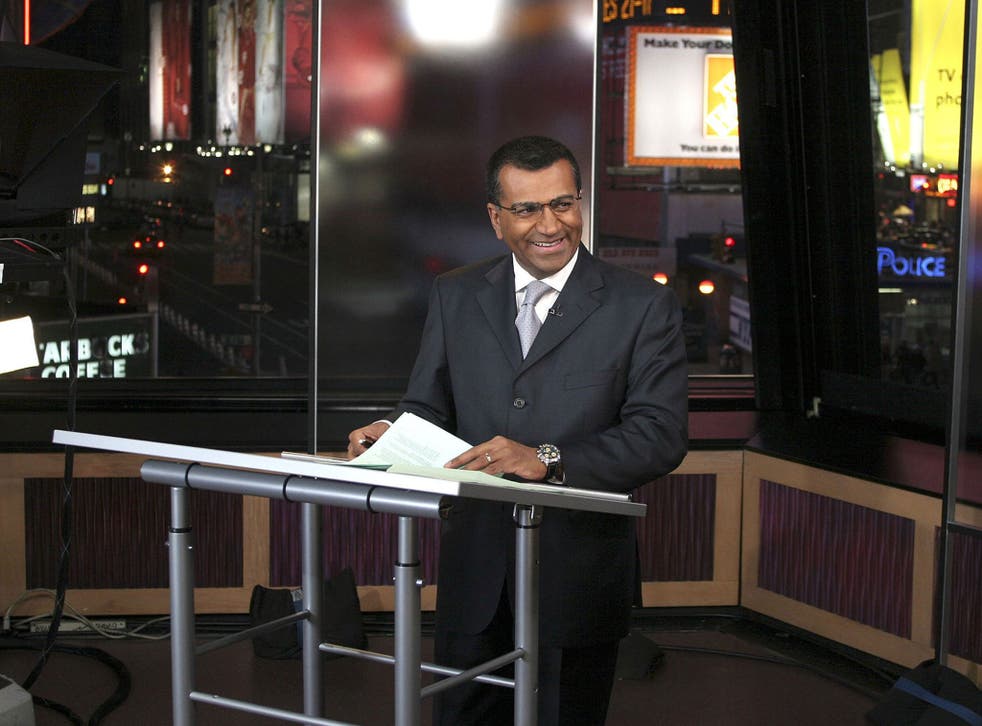 Martin Bashir is still best-remembered by British viewers for his headline-making exchanges with Princess Diana and Michael Jackson, in 1995 and 2003 respectively. And in the decade since he switched from UK to US screens, he has lost none of his instinct for inciting controversy.
The British-born journalist resigned from the US news network MSNBC this week, after causing uproar by inviting former US vice presidential candidate Sarah Palin to eat faeces. On 15 November, during his regular afternoon programme on the broadly liberal news channel, Bashir referred to comments made by Mrs Palin, in which she compared the US debt to China to slavery.
Bashir, 50, described Mrs Palin as a "world-class idiot" and "America's resident dunce", before suggesting that someone ought to defecate in her mouth – a punishment historically administered to slaves by particularly cruel slave-owners.
He later backtracked, apologising to Mrs Palin for what he called his "ill-judged" and "deeply offensive" remarks. Yet it appears the apology was insufficient. After taking an extended holiday, during which the network was widely criticised for not having taken disciplinary action against him, on Wednesday Bashir released a statement saying that, upon "further reflection" he had taken it upon himself to offer his resignation.
"It is my sincere hope that all of my colleagues... will be allowed to focus on the issues that matter without the distraction of myself," he wrote. "I deeply regret what was said, will endeavour to work hard at making constructive contributions in the future and will always have a deep appreciation for our viewers."
In a statement issued by MSNBC, the network's president, Phil Griffin, said: "Martin is a good man and respected colleague – we wish him only the best." Speaking to Fox News, Mrs Palin said she had become accustomed to criticism after several years beneath the glare of the media spotlight. "My role is to accept his apology and be humble enough to accept it and move on," she added.
Bashir made his name in 1995 by conducting a deeply personal interview with Diana, Princess of Wales, for the BBC's Panorama. He later interviewed divisive figures including Michael Barrymore, Jeffrey Archer and the five suspects in the murder of Stephen Lawrence. In 2003, he made an documentary about Michael Jackson, which highlighted the singer's friendships with children, leading in large part to Jackson's high-profile trial for sexual abuse.
The journalist has made waves off-screen, too. In 2008 he was suspended from his role as a reporter for ABC's Nightline programme after he made "crude and sexist" comments in a speech to the Asian American Journalists Convention in Chicago, referring to the participants as "Asian babes". Suspended by the network, Bashir issued an apology saying he "bitterly" regretted the "tasteless remark".
Two years later, he joined MSNBC as the host of an eponymous daytime chat show. He is now the second host to leave MSNBC in as many weeks. In late November actor Alec Baldwin departed his weekly evening show after he was caught on tape uttering a homophobic slur during an altercation with a paparazzo.
Read more:
Register for free to continue reading
Registration is a free and easy way to support our truly independent journalism
By registering, you will also enjoy limited access to Premium articles, exclusive newsletters, commenting, and virtual events with our leading journalists
Already have an account? sign in
Register for free to continue reading
Registration is a free and easy way to support our truly independent journalism
By registering, you will also enjoy limited access to Premium articles, exclusive newsletters, commenting, and virtual events with our leading journalists
Already have an account? sign in
Join our new commenting forum
Join thought-provoking conversations, follow other Independent readers and see their replies