Princeton to remove Woodrow Wilson's name from international affairs school
Former president's racism 'significant and consequential even by the standards of his own time,' administrators say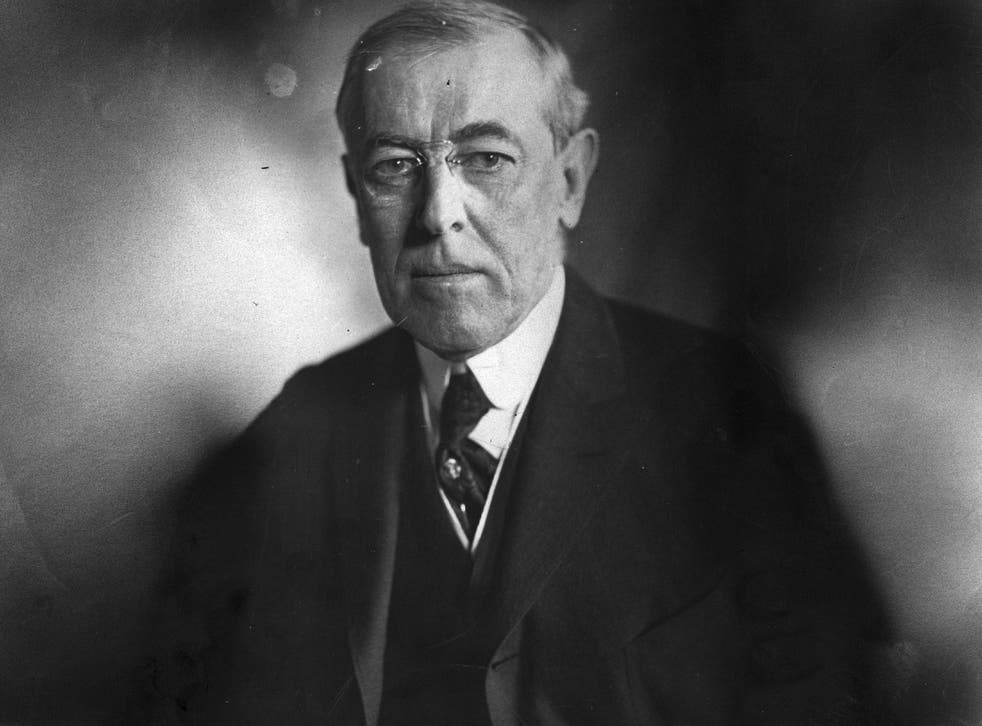 Princeton University will remove former US president Woodrow Wilson's name from its school of public and international affairs, the institution's leader has announced.
The board of trustees decided that Wilson's "racist thinking and policies make him an inappropriate namesake for a school or college whose scholars, students, and alumni must stand firmly against racism in all its forms", Christopher Eisgruber said in a statement.
The university will also retire the name of Wilson College, a move that was already in the works, but will now be accelerated.
Two new residential colleges are currently under construction and the new name will be First College in recognition of its history as the first residential college at the university.
"Wilson's racism was significant and consequential even by the standards of his own time," said Mr Eisgruber. "He segregated the federal civil service after it had been racially integrated for decades, thereby taking America backward in its pursuit of justice.
"He not only acquiesced in but added to the persistent practice of racism in this country, a practice that continues to do harm today."
A previous petition to remove Wilson's names was considered in November 2015. This led to the formation of the Wilson Legacy Review Committee, which conducted a thorough, deliberative review.
In April 2016, it recommended a number of reforms to make Princeton more inclusive and more honest about its history.
The committee and the board, however, left the president's name on both the school and the college.
The board decided to revisit the conclusions of the committee after a month of national outrage at the killings of George Floyd, Breonna Taylor, Ahmaud Arbery, and Rayshard Brooks.
Woodrow Wilson was the 28th president of the United States and was in office from 1913 to 1921. He studied at Princeton in its class of 1879, and was the college's president from 1902 to 1910.
Register for free to continue reading
Registration is a free and easy way to support our truly independent journalism
By registering, you will also enjoy limited access to Premium articles, exclusive newsletters, commenting, and virtual events with our leading journalists
Already have an account? sign in
Register for free to continue reading
Registration is a free and easy way to support our truly independent journalism
By registering, you will also enjoy limited access to Premium articles, exclusive newsletters, commenting, and virtual events with our leading journalists
Already have an account? sign in
Join our new commenting forum
Join thought-provoking conversations, follow other Independent readers and see their replies