Expansive private island in Bahamas goes up for sale - with no minimum bid
The island is currently listed for £14m, but auction will go ahead without a reserve price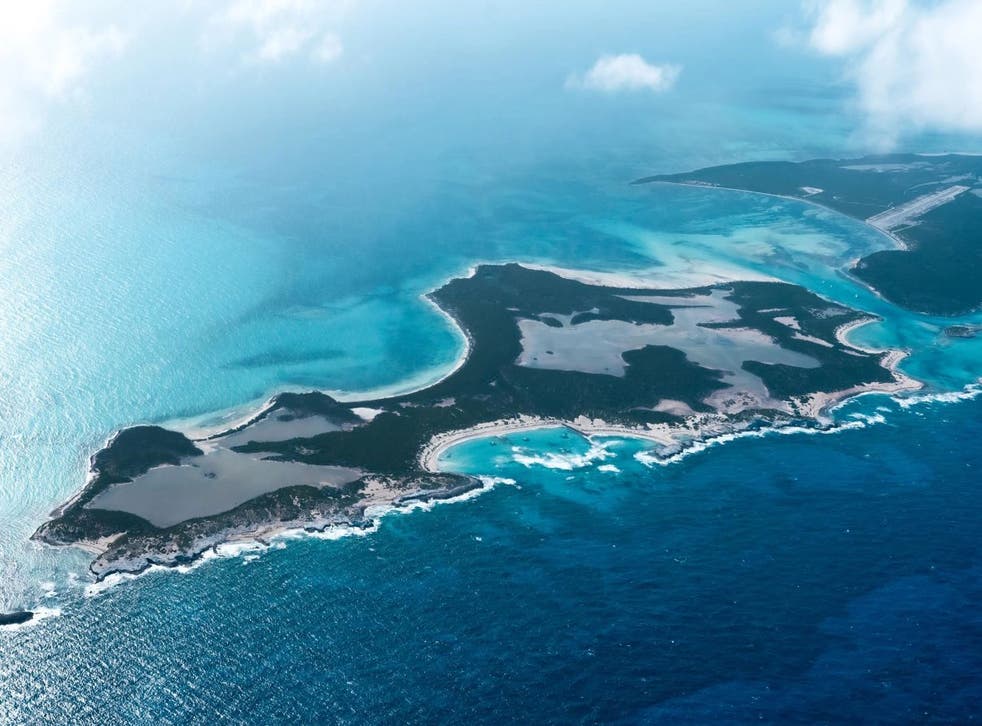 For those who fancy owning a private island in the Caribbean, with undeveloped forested hills and pristine white sand beaches stretching across a total of 730 acres, Little Ragged Island in the Bahamas has been put up for sale at an auction with no minimum bid.
The island, also known as St Andrew's, is both the southernmost and the largest private island that is currently available for purchase in the Bahamas region.
The sale is being handled by a US real estate company, Concierge Auctions, which describes the island in the southern Bahamas as an "opportunity of a lifetime."
The property is currently listed at $19.5m (£14m) but there is no minimum bid for the auction and only a $100,000 (£71,700) bidder deposit is required to take part in the bidding process, which starts on 26 March and closes on 31 March.
The company said the island is surrounded by "azure ocean waters and fringed with pristine white sand beaches" and the elevation of the island varies from "sea level to a hilly 40 feet".
In a bid to attract developers, the company's post states that the island presents infinite possibilities as "the eastern side of the island features deep water access, perfect for large ships to pull up, making it truly ideal for development and construction."
"A perfect blank canvas of rolling hills, lignum vitae trees, and calm warm waters beg to be painted with your dream project," said the post describing the island.
"A picturesque private residential settlement, a crown jewel of a tropical estate with miles of private beaches to wander, or a boutique resort with more than enough acreage left to add an entire 18-hole golf course," it said.
The company claimed that "fresh spring drinking water can be found across the island" while highlighting opportunities for fishing and watersports.
"St Andrew's presents a haven for avid fishermen, with flats that are unparalleled for world-class bone-fishing. Grouper, snapper, barracuda, tuna, and kingfish aplenty swim the gorgeous reefs and warm waters beyond the island's sandy beachfront. Spectacular snorkelling and sailing are favoured local activities," the post by Concierge Auctions said.
Finally, despite its remote location access to the island is also relatively straightforward, according to the company. With an airport at Duncan Town just a 10km boat ride away.
Join our new commenting forum
Join thought-provoking conversations, follow other Independent readers and see their replies