Paraguay: Protester killed in clashes with police as senate vote sparks riots across Asuncion
Senate votes for constitutional amendment allowing the President to run for re-election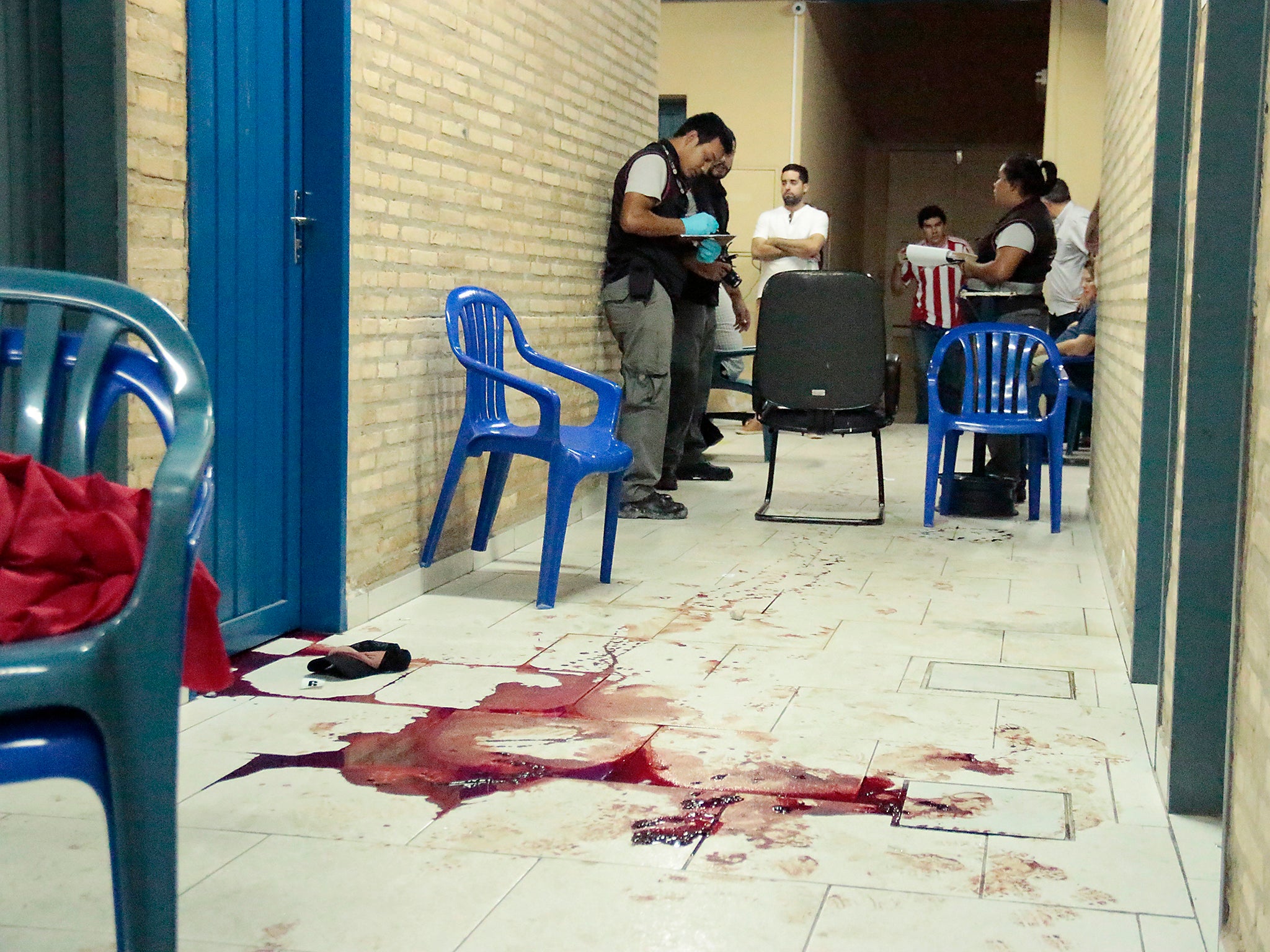 A protester was killed in Paraguay after a secret Senate vote for a constitutional amendment that would allow President Horacio Cartes to run for re-election sparked violent clashes and the country's Congress was stormed and set alight.
Rodrigo Quintana, 25, was killed by a rubber bullet fired by police in the headquarters of the liberal youth activist group, the Paraguayan opposition said.
The interior ministry said in a statement an investigation into Quintana's death would be opened. His doctor said he had suffered a severe head injury.
On Saturday activists were arriving in Paraguay's capital Asuncion from the landlocked country's interior in a sign the violent protests that resulted in a fire in the first floor of Congress on Friday could continue.
Cartes called for calm and a rejection of violence in a statement released on Twitter. He promised the government would do its best to maintain order.
Firefighters managed to control the flames after protesters left the building late on Friday, although protests and riots continued in other parts of Asuncion and elsewhere in the country into the early hours of Saturday.
Around 200 protesters were detained, police said, and shops and government buildings were vandalised.
Several politicians and journalists were injured, local media reported, and Interior Minister Tadeo Rojas said several police were hurt. One member of the lower house of Congress, who had been participating in protests that afternoon, underwent surgery after being hit by rubber bullets.
Meetings for the Inter-American Development Bank's annual board of governors were beginning as scheduled on Saturday in a rare high-level international event in Paraguay.
While Paraguay has long suffered from political uncertainty, the soy and beef-exporting nation has been attracting investment in agriculture and manufacturing sectors in recent years as Cartes offered tax breaks to foreign investors.
Instability in the country of 6.8 million is a concern for its much larger neighbours Brazil and Argentina.
The Senate voted on Friday during a special session in a closed office rather than on the Senate floor. Twenty-five lawmakers voted for the measure, two more than the 23 required for passage in the 45-member upper chamber.
Opponents of the measure, who claim it would weaken Paraguay's democratic institutions, said the vote was illegal.
The proposal will also require approval by the House, where it appeared to have strong support. A vote which had been expected early on Saturday was called off until the situation calmed down, said the chamber's president, Hugo Velazquez.
Join our commenting forum
Join thought-provoking conversations, follow other Independent readers and see their replies