Protesters fight to save Arturo, the polar bear sweltering in baking hot zoo
Experts say Arturo has become depressed after the death of his fellow bear, Palusa, two years ago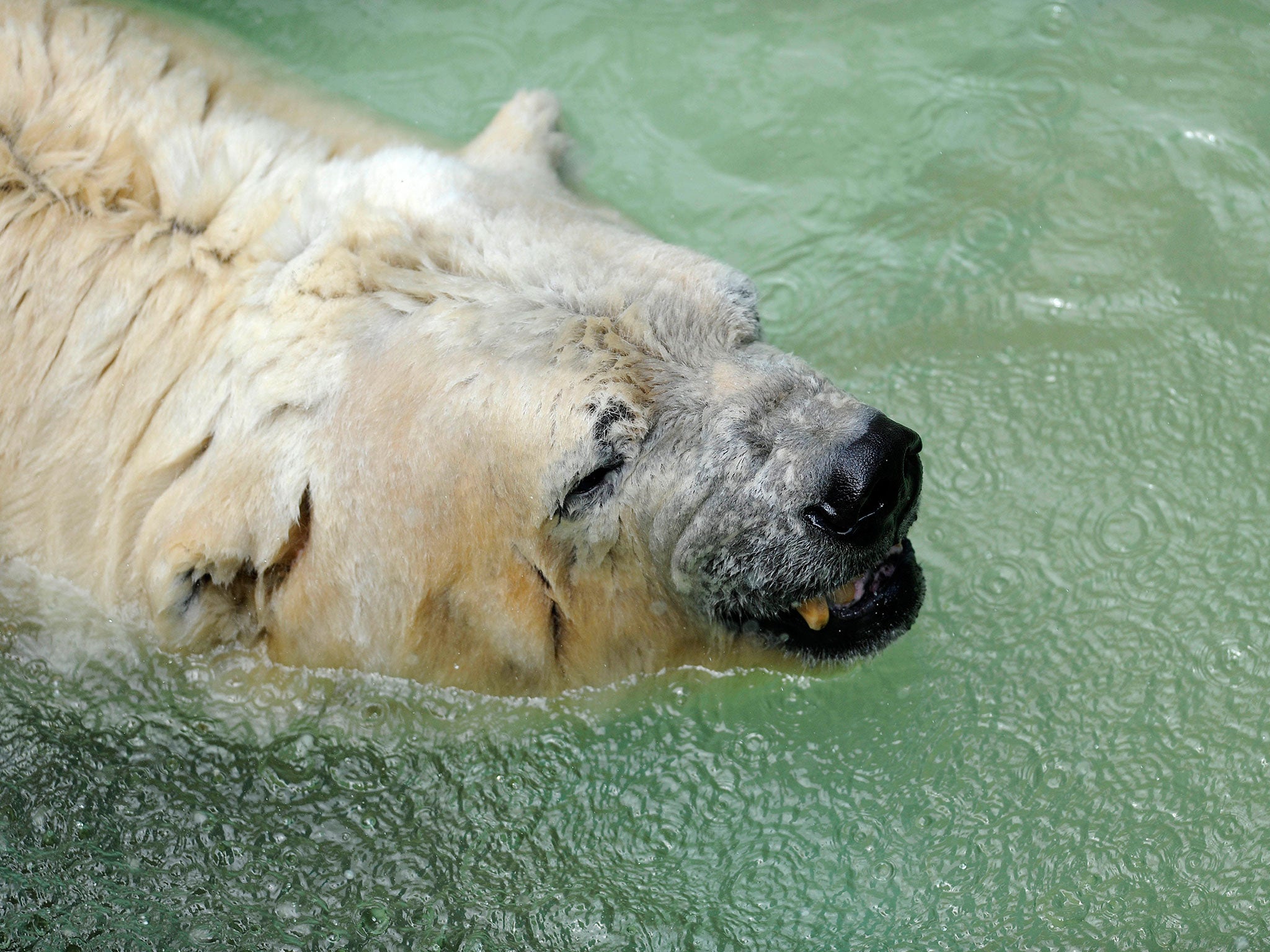 Arturo, the last polar bear in Argentina, is not well. The sad animal paces back and forth in his enclosure at the Mendoza Zoo, swaying his head from side to side, bearing his teeth.
The polar bear is thought to have become depressed since the death of his long-term companion two years ago, which has left him lonely and bereft, the Sunday People reported.
Experts say his behaviour is "abnormal" and fear he is going insane, not least because the animal, which would be living on sea ice with general temperatures as low as minus 40 degrees, is living in hot temperatures that can climb to as high as 40 degrees.
Protesters have been circulating online petitions for months in an attempt to have Arturo relocated to another zoo, with one campaign on Change.org clocking up nearly 25,000 signatures.
Arturo: the depressed polar bear
Show all 9
The campaign calls on Arturo to be moved to Assiniboine Park Zoo in Winnipeg, Canada, where "a natural habitat and a better life is awaiting him", and cites the case of Winner, the polar bear from Argentina's Buenos Aires City Zoo, who was killed by the high temperatures in a heatwave that hit the city over Christmas in 2012.
It is not the first time protesters have tried to have the polar bear removed from his sweltering home.
For months, Maria Fernanda Arentsen, a professor at Université de Saint-Boniface, had been trying to get Arturo transferred to Winnipeg, but the move was ruled out after officials discovered Mendoza Zoo has not been keeping the right records for its animal.
In order to take an animal to Canada, the Canadian Food Inspection Agency requires specific records dating back at least three years, which Mendoza Zoo is unable to provide.
But Arturo's fate appears to be set: environmentalists were outraged when in February this year, experts deemed the 29-year-old Arturo too old and his health too fragile to let him be moved from the Argentinian zoo.
A member of the Ecologists United movement, Gabriel Flores, told Fox News Latino that "the evaluation they did was visual, without touching him, observing him from a distance".
"They only checked how he walks, how he eats, how he swims. It was a halfway fake evaluation that doesn't convince us at all," he said.
Join our commenting forum
Join thought-provoking conversations, follow other Independent readers and see their replies