Protesters seek answers in the controversial death of Sandra Bland
'When you leave a family with so many questions, it just doesn't sit right with me'
Justin Carissimo
Friday 17 July 2015 21:32 Comments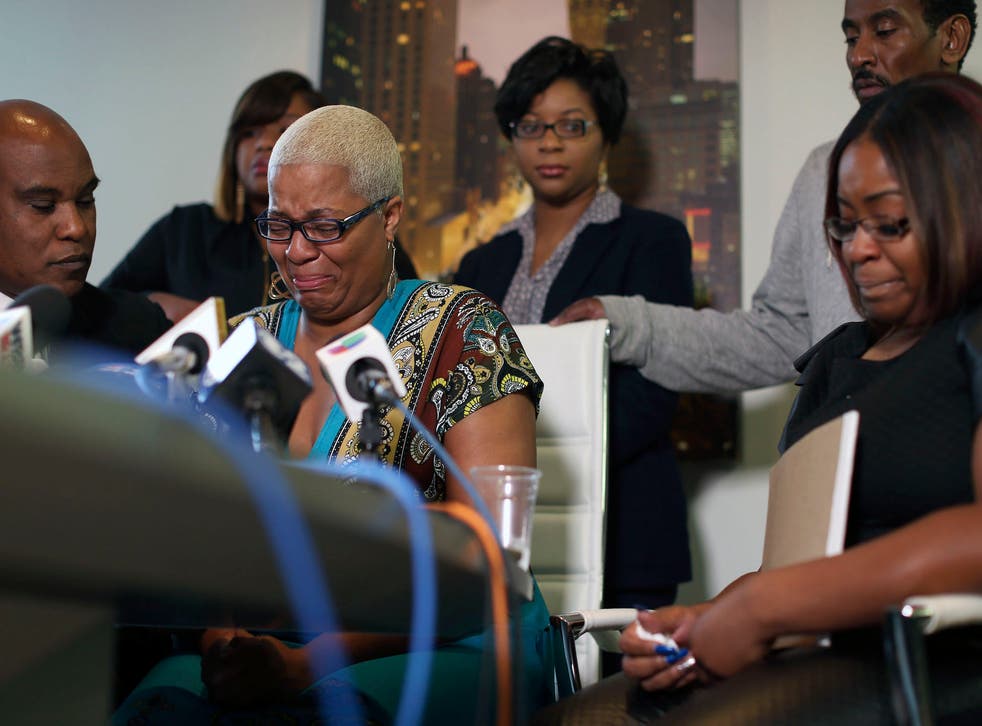 Activists, friends and family members marched in the streets of Waller County, Texas on Friday after the untimely death of Sandra Bland.
Ms Bland was pulled over last Friday for allegedly failing to signal a lane change, according to Waller County Sheriff's Department officials. She was then charged with assaulting a public servant and taken into custody where she remained for three days.
The 28-year-old was later found hanged in her cell which has been ruled a suicide. On Thursday night, the FBI announced it would join the Waller County police department in its investigation into Ms Bland's death. However, officials have provided little-to-no details in the suicide that has been highly contested from those who are close to her.
Protesters are demanding the release of the traffic stop video and jail house video form Ms Bland's arrest.
Daniel Nobles was the first protester to arrive at the Sheriff's office on Friday morning. Mr Nobles, a white conservative baptist, told MSNBC that the story of Ms Bland's controversial death has haunted him for the past week.
"There are some values that all Americans hold and that law enforcement is supposed to protect. When that line is crossed, we all have to stand up and say something," he said.
The 36-year-old told the outlet that he expects more of his conservative friends to join him during the Black Lives Matter protests and demand answers in Ms Bland's case.
"We disagree on some issues, but this rises to the level that we should all be able to come together. When you leave a family with so many questions, it just doesn't sit right with me."
Register for free to continue reading
Registration is a free and easy way to support our truly independent journalism
By registering, you will also enjoy limited access to Premium articles, exclusive newsletters, commenting, and virtual events with our leading journalists
Already have an account? sign in
Join our new commenting forum
Join thought-provoking conversations, follow other Independent readers and see their replies