Puerto Ricans on the move as island economy goes for broke
The US territory is struggling with massive debts and residents are fleeing eight years of recession
Michael A. Fletcher
Monday 02 December 2013 20:18 Comments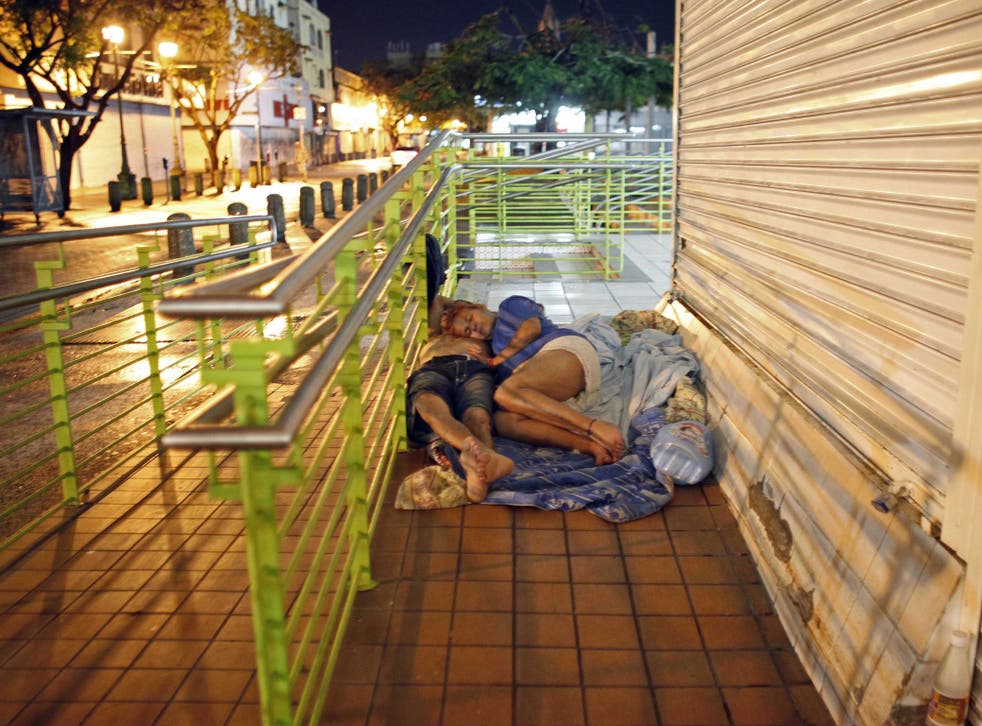 Boxes and wooden crates filled with household items bound for the US mainland are stacked high in the Rosa del Monte moving company's cavernous warehouse, evidence of the historic rush of people abandoning this beautiful island.
The economy here has been in recession for nearly eight years, restricting tax revenue and pushing the jobless rate to nearly 15 per cent. Meanwhile, the government is burdened by staggering debt, forcing politicians to slash pensions, cut government jobs and raise taxes in an effort to avert default.
The implications are serious for Americans outside Puerto Rico both because a taxpayer bailout would be expensive and a default would be far more disruptive than Detroit's record bankruptcy filing in July.
Officials in San Juan and Washington are adamant that a federal bailout is not on the table, but the situation is being closely monitored by the White House.
The island's problems have ignited an exodus not seen here since the 1950s, when 500,000 people left for jobs on the US mainland. Now Puerto Ricans, who are US citizens, are choosing the uncertainty of the job market in Orlando or New York City or Philadelphia over the territory's grinding economic problems.
"We used to move a lot of machinery into Puerto Rico, and executives who worked in the pharmaceutical industry," said Neftaly Rodriguez, whose father founded Rosa del Monte. "Now we are packing people up to go out. Everybody is looking for a better opportunity."
Puerto Rico lost 54,000 residents – 1.5 per cent of its population – between 2010 and 2012 alone. Since recession struck in 2006, the population has shrunk by more than 138,000 to 3.7 million.
The combination of a long recession, a shrinking population and overwhelming debt has left Puerto Rico's political leaders struggling to manage a conundrum: how do they tame at least $70bn (£43bn) in debt while trying to expand a shrinking economy and battle social problems including a homicide rate that is nearly six times the US average?
The crisis has left the Puerto Rican Governor, Alejandro Garcia Padilla, juggling competing demands for budget cuts and other types of austerity demanded by Wall Street rating agencies, and the incentives and other spending needed to ignite growth.
"Sometimes, you are between the wall and sword," Mr Padilla has said.
For decades, Puerto Rico's economy was powered by US firms that set up factories to tap a large, low-cost labour market and to book profits under the favourable tax laws, while keeping cash-intensive research and development operations – and big tax write-offs – on the mainland.
First, shoe factories and textile mills dominated the economy. Later, pharmaceutical firms turned the island into a hub of drug manufacturing – 16 of the 20 top-selling drugs in the US are made on the island, one report says.
But eventually many of the clothing plants moved to more promising ports. Then a series of key drug patents expired, contributing to a sharp decline in manufacturing. Since 1996, the number of factory jobs in Puerto Rico has plummeted from 160,000 to 75,000.
Miguel Rodriguez, 50, who was working on his CV at a government employment office in San Juan, said he has been out of work for four years. "Here, it is very hard to find a job," he said.
About a third of Puerto Rican islanders now rely on food stamps, and residents are twice as likely as those on the mainland to receive disability benefits.
© Washington Post
Register for free to continue reading
Registration is a free and easy way to support our truly independent journalism
By registering, you will also enjoy limited access to Premium articles, exclusive newsletters, commenting, and virtual events with our leading journalists
Already have an account? sign in
Join our new commenting forum
Join thought-provoking conversations, follow other Independent readers and see their replies