Puerto Rico disaster aid contractor 'pocketed millions of taxpayer money'
Companies that promised 1,000 jobs in Tennessee and help for Puerto Rico failed to make good on pledge, new FBI affidavits suggest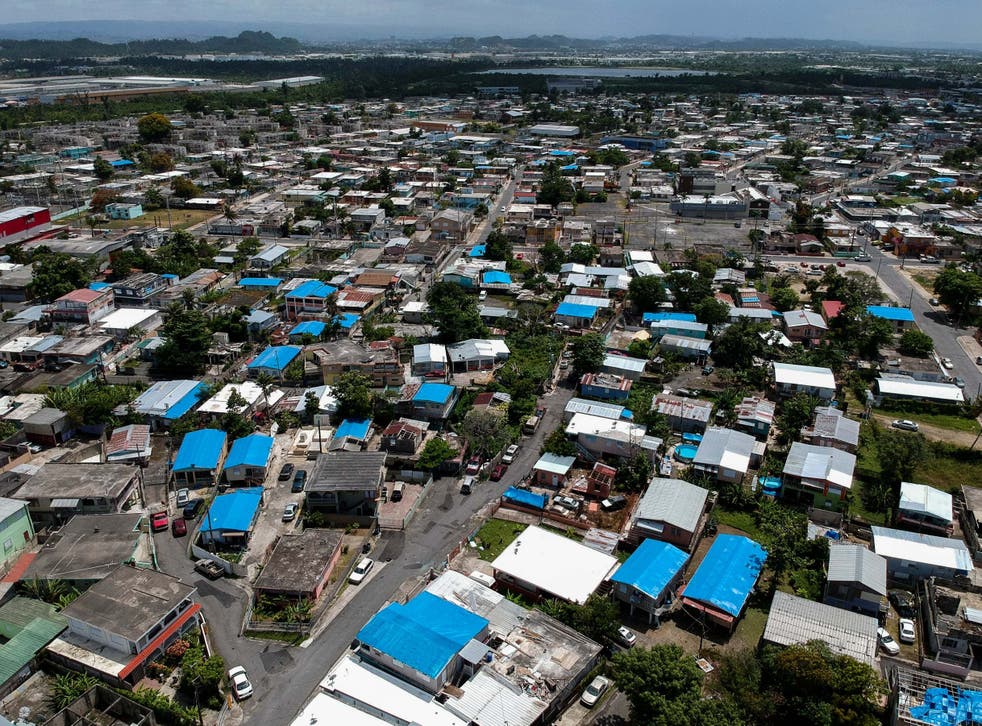 A federal criminal investigation has been launched to determine whether a company that made big promises of jobs in Tennessee and major aid to hurricane-ravaged Puerto Rico instead conned US taxpayers out of millions in contracts and grants.
That's according to FBI affidavits accusing the owners of Textile Corporation of America (TCA) of failing to make good on a promise of 1,000 new jobs for residents in Pikeville, Tennessee, and to help Puerto Rico as it sought to recover following the landfall of Hurricane Maria.
Instead of following through, the FBI is investigating whether the owners of the company pocketed much of the money they received from grants to help spur economic development in their community, and to help Puerto Rico.
According to the affidavits submitted to a Tennessee court, the company twice made up evidence of work performed in their plant in Tennessee in order to get grants from two federal or state corporations.
The existence of the federal investigation into TCA and another company, Master Group USA, was first reported by The Daily Beast. Hints that something may have been wrong have been documented separate local media reports about the company, including local media reports about delays and lawsuits related to the plant.
Bringing aid to Puerto Rico

Show all 20
In the process of the owners pocketing some the money, TCA's sister company Master Group is said to have used fabricated invoices and wire transfers to conceal that tarps bought for Puerto Rico violated federal sourcing laws because they were manufactured in China. Some $4 million was awarded by the Federal Emergency Management Agency before the contact was cancelled for failing to meet quality requirements.
While no formal charges have been made, the FBI investigation reportedly has determined that the Pikeville textile plant owned by TCA was not producing textiles in spite of claims that it was revitalized, and was instead simply being used as a storage facility for those tarps from China.
Support free-thinking journalism and attend Independent events
The companies have not commented on the reported FBI investigation.
Register for free to continue reading
Registration is a free and easy way to support our truly independent journalism
By registering, you will also enjoy limited access to Premium articles, exclusive newsletters, commenting, and virtual events with our leading journalists
Already have an account? sign in
Register for free to continue reading
Registration is a free and easy way to support our truly independent journalism
By registering, you will also enjoy limited access to Premium articles, exclusive newsletters, commenting, and virtual events with our leading journalists
Already have an account? sign in
Join our new commenting forum
Join thought-provoking conversations, follow other Independent readers and see their replies