Hurricane Maria: More than 900 people in Puerto Rico have died after the tropical storm
Official death toll likely fails to take into account all those who died as result of deadly storm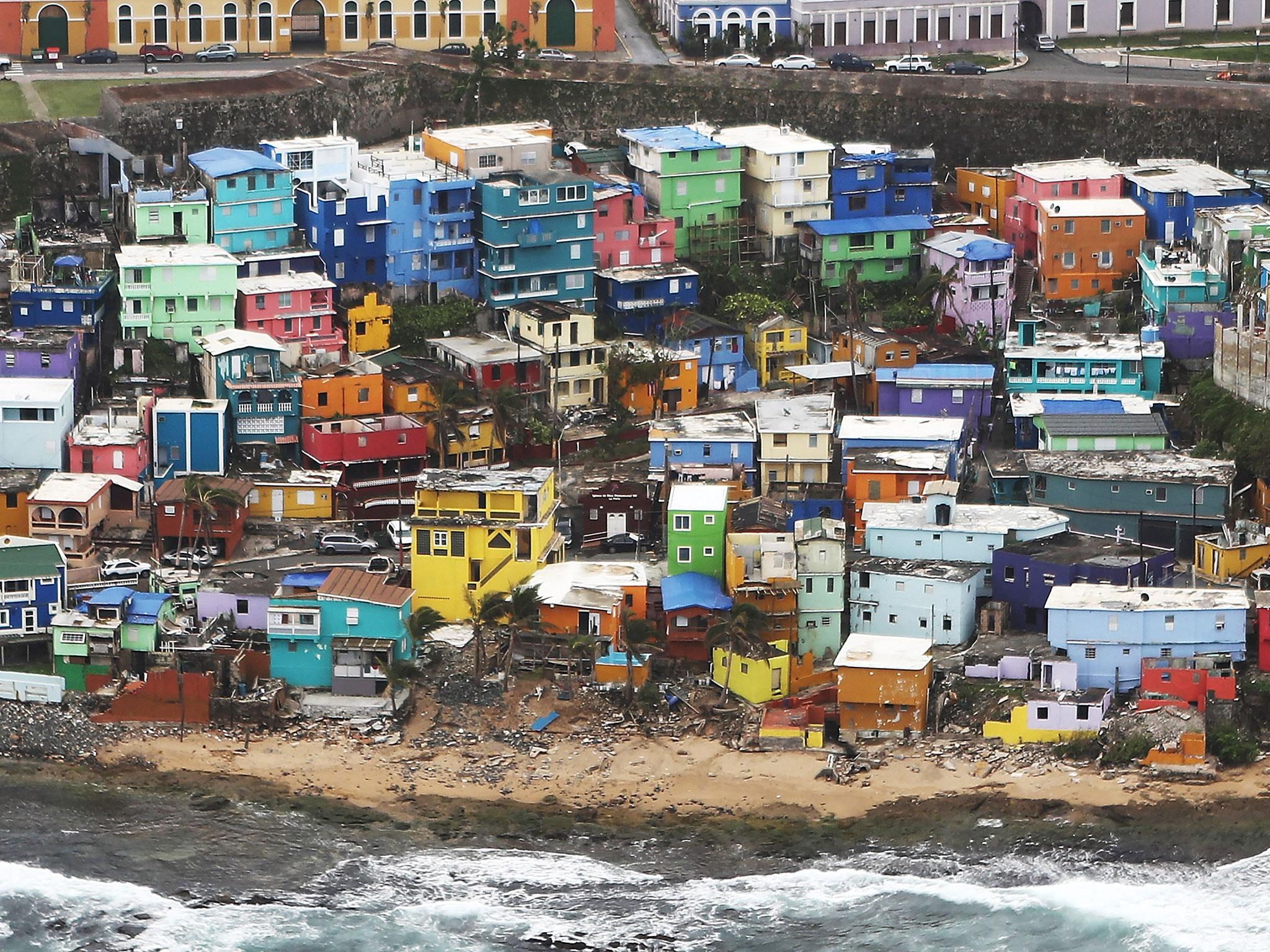 Over 900 people have been cremated in Puerto Rico since Hurricane Maria made landfall a month ago, but the official death toll is still listed as 51.
The government allowed 911 bodies to be cremated without being physically examined by a government medical officer to determine if they should be included in the official death toll from the storm, BuzzFeed News reports.
Each cause of death was listed as being of "natural causes."
As such, the official death toll likely fails to take account of all those who died as a result of the deadly hurricane.
Satellite images show Hurricane Maria's powerful 'pinhole' effect compared to Harvey and Irma
Accurate information about the death toll is important because it allows victims' families to claim federal relief aid.
It has also been used as a measure of how effective relief efforts have been.
When President Donald Trump visited the US territory, he boasted about the low death toll, which at the time was just 16.
Later, when asked to rate the White House's response, he said: "I'd say it was a 10."
Puerto Rico's Department for Public Safety has said deaths would only be added to the official toll if confirmed by the Institute of Forensic Sciences.
The 911 cremations had been permitted to go ahead after the institute reviewed the records, but the bodies were not examined by a government medical officer, a spokeswoman for the department told BuzzFeed.
Several funeral home and crematorium directors told the site they had received no official guidance instructing them to send suspected hurricane victims to the institute. The government said it had issued no such guidance.
Some said they considered heart attacks and people who died of lack of oxygen because of lack of power as hurricane-related deaths, while others said they considered those "natural causes."
Roughly 70 per cent of the US territory remains without power more than a month after Maria struck on 20 September as a Category 4 storm with winds of up to 154mph (245kph).
Join our commenting forum
Join thought-provoking conversations, follow other Independent readers and see their replies