Puerto Ricans given drinking water pumped from a hazardous waste site
Federal teams now assessing drinking wells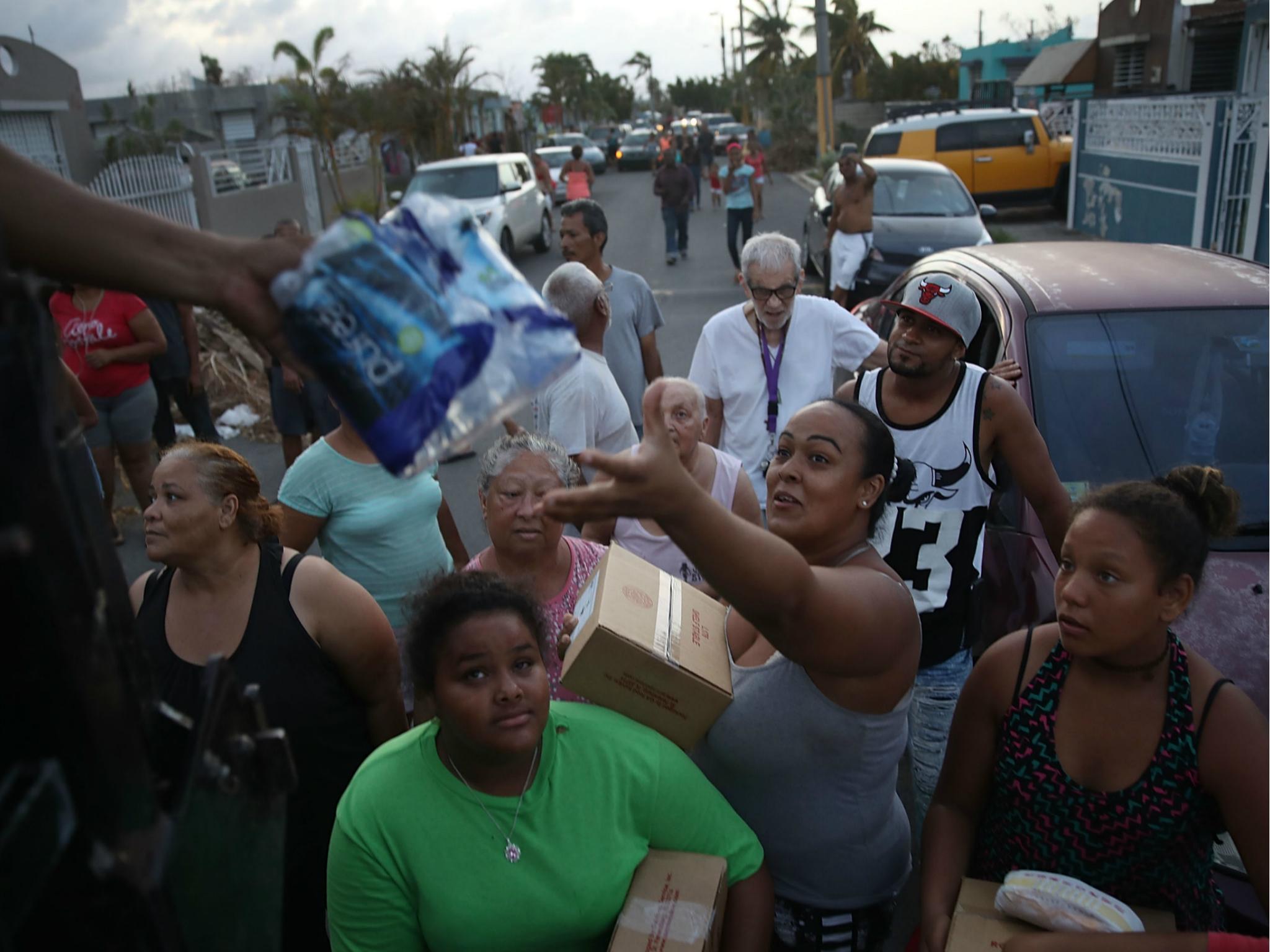 Puerto Ricans are being given water to drink from a potentially contaminated site three weeks after Hurricane Maria tore across the island.
Journalists and Environmental Protection Agency (EPA) workers said they had seen people filling up bottles with water pumped from the Dorado groundwater contamination site.
The area was designated part of the US' federal Superfund programme for cleanup of dangerous waste last autumn.
It comes just a day after President Donald Trump tweeted: "The wonderful people of Puerto Rico, with their unmatched spirit, know how bad things were before the H's. I will always be with them!"
About 85 per cent of the island's residents - who are American citizens - remain without power, while about 36 per cent lack drinking water.
The EPA said: "The EPA is gathering more information about the quality of water from the wells associated with our Dorado groundwater contamination site, as well as other Superfund sites in Puerto Rico.
"While some of these wells are sometimes used to provide drinking water, the EPA is concerned that people could be drinking water that may be contaminated, depending on the well.
"We are mindful of the paramount job of protecting people's health, balanced with people's basic need for water."
According to CNN, local authorities said they were using a well they had opened on an emergency basis they had deemed safe.
Join our commenting forum
Join thought-provoking conversations, follow other Independent readers and see their replies