Puerto Vallarta: Gunmen abduct multiple people from Mexican restaurant
Mexican authorities say as many as 16 people have been taken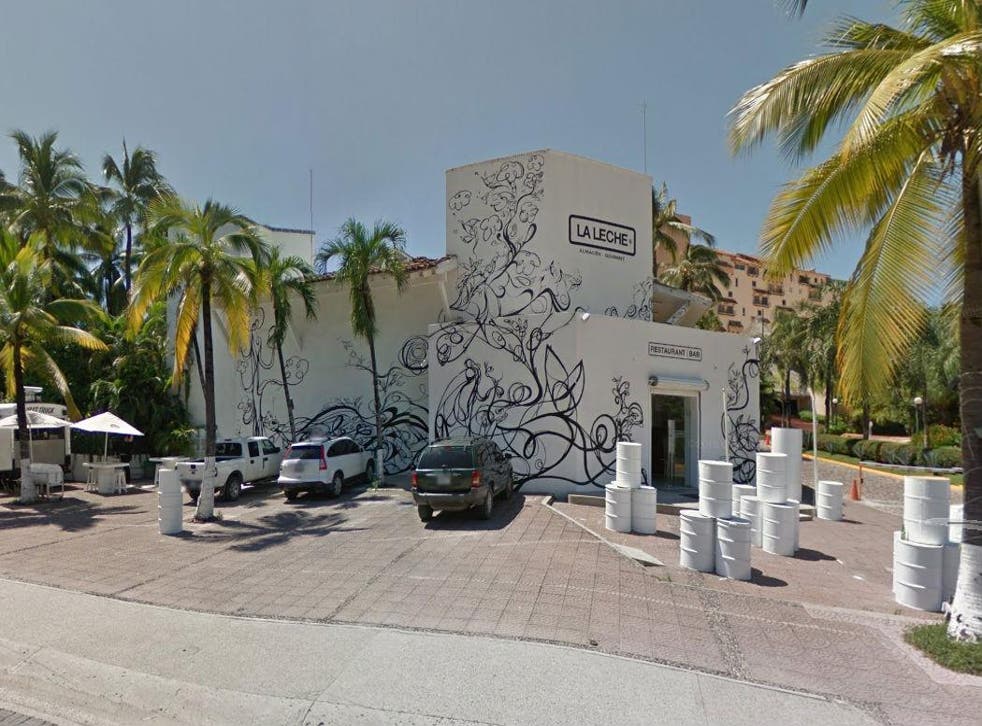 Multiple people have been abducted from an upscale restaurant in the popular beach resort of Puerto Vallarta, according to Mexican authorities.
Two SUVs carrying hooded gunmen arrived around 1am at the restaurant, which is located on the city's main boulevard.
They reportedly asked diners to drop to the ground and no gunfire was heard.
As many as 16 people have been taken, but the exact number has not been confirmed.
Prosecutors say that they are investigating.
Five vehicles were abandoned at the restaurant, and it is still unclear whether they belonged to the gunmen or the victims.
The restaurant has been named as La Leche, which is in the tourist part of town.
The governor of the state of Jalisco, Aristóteles Sandoval, posted in a series of tweets that the incident "cannot be tolerated".
"I have instructed the [district attorney Eduardo Almaguer] to use all means at our disposal to clarify this serious incident," he said.
He added authorities are working together to track down the people who had been taken and capture those responsible.
Security has been tightened in the area so that businesses can resume their normal activities, he said.
"They were not tourists or residents who work in legal activities," Mr Almaguer said at the press conference, adding that they were likely tied to a criminal gang.
According to local newspaper Excelsior, the main target of the abduction appeared to be one man and his bodyguards.
Register for free to continue reading
Registration is a free and easy way to support our truly independent journalism
By registering, you will also enjoy limited access to Premium articles, exclusive newsletters, commenting, and virtual events with our leading journalists
Already have an account? sign in
Register for free to continue reading
Registration is a free and easy way to support our truly independent journalism
By registering, you will also enjoy limited access to Premium articles, exclusive newsletters, commenting, and virtual events with our leading journalists
Already have an account? sign in
Join our new commenting forum
Join thought-provoking conversations, follow other Independent readers and see their replies