Pulse shooting: Afghani president condems 'heinous and unforgivable' killing in Orlando gay nightclub
The Islamic State is terrorizing people in Afghanistan as well as in the US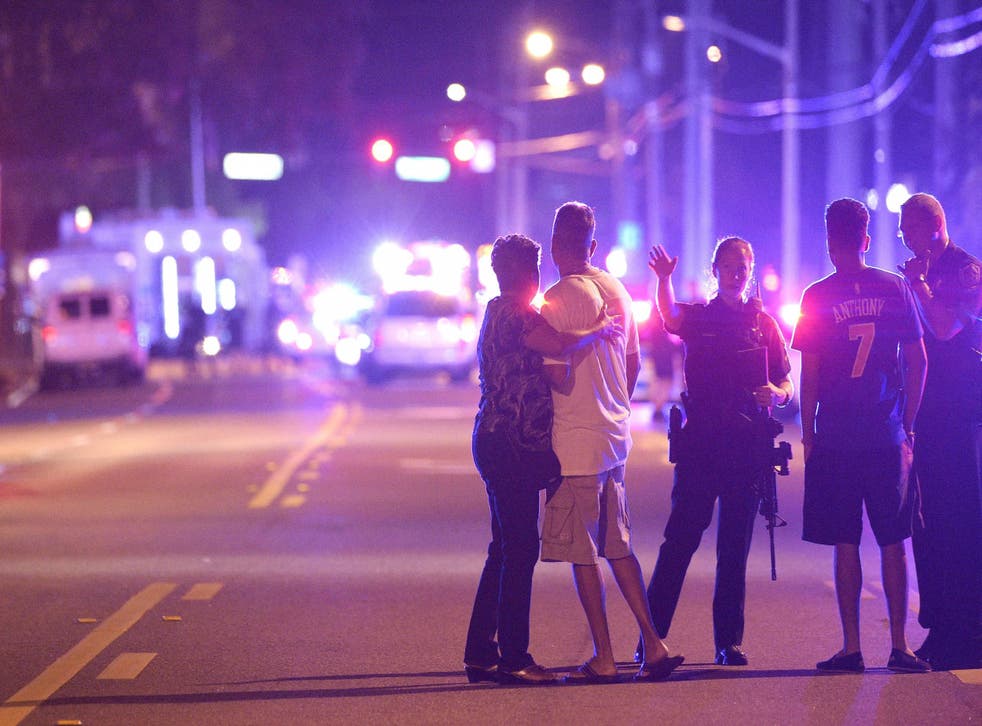 The president of Afghanistan has said he "severely condemns the heinous and unforgiveable" shooting of more than 100 people in a gay nightclub in Orlando by an American who was born to Afghan parents.
"Praying for all those affected by this tragedy," Ashraf Ghani wrote on social media.
The former president of Afghanistan, Hamid Karzai, told CNN that Afghans stand with Americans in solidarity.
"We suffer from this, too, daily," said Hamid Karzai, referring to the Islamic State which has carried out killings and bombings in Afghanistan.
The president's and former president's comments come less than 12 hours after Omar Mateen, a 29-year-old from New York, gunned down at least 50 people and injured 53 people.
"He had no right to kill innocent people, with which he had nothing to do," he said, adding that Islam does not condone violence and that "no sane person" in Afghanistan or anywhere else would support this act of violence.
"Whatever cause he had in his mind, whatever his motivation, it was wrong for him to do it.
"Just like we condemn it in Afghanistan, we condemn it in America," he said. "Isis does not reflect Islam."
Mr Karzai, who lives in Kabul, said his children also live there and refuted claims that the country is "falling apart".
He acknowledged there is conflict in Afghanistan between the government, Isis and the Taliban, but said he did not want to elaborate on that during the interview and wanted to focus on the "tragedy" in Florida.
Omar Mateen's father, Siddique Mateen, hosted a number of videos on a Californian television show called "Durand Jirga", in which he praised the Taliban and even announced his "candidacy" for Afghani president in May 2015.
Omar Mateen, who was shot dead after the attack, phoned 911 and claimed allegiance to Isis.
Register for free to continue reading
Registration is a free and easy way to support our truly independent journalism
By registering, you will also enjoy limited access to Premium articles, exclusive newsletters, commenting, and virtual events with our leading journalists
Already have an account? sign in
Register for free to continue reading
Registration is a free and easy way to support our truly independent journalism
By registering, you will also enjoy limited access to Premium articles, exclusive newsletters, commenting, and virtual events with our leading journalists
Already have an account? sign in
Join our new commenting forum
Join thought-provoking conversations, follow other Independent readers and see their replies