Teacher who fed live puppy to turtle in front of pupils charged with animal cruelty
Robert Crosland faces jail and a fine if convicted over the incident in Idaho
Peter Stubley
Sunday 03 June 2018 16:37 Comments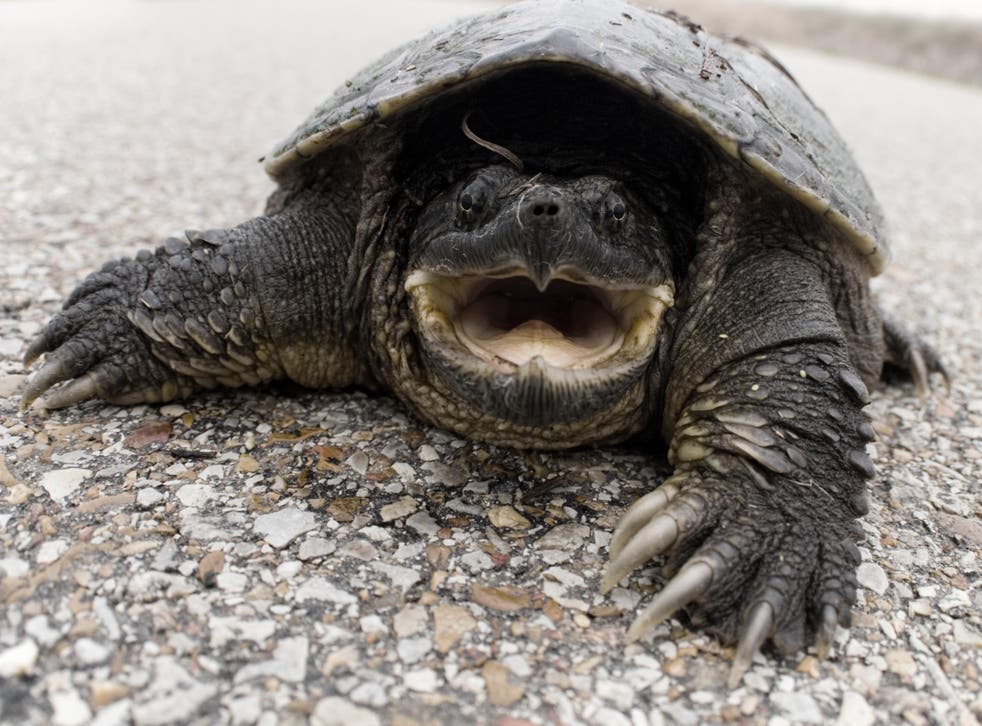 A US science teacher accused of feeding a sick puppy to a snapping turtle in front of his students has been charged with animal cruelty.
Robert Crosland faces up to six months in jail and a $5,000 (£3,740) fine if convicted of the misdemeanour over the incident at Preston Junior High School in Idaho.
The turtle was seized by the Idaho State Department of Agriculture after the incident on 7 March and has since been "humanely euthanised" because it is considered an invasive species.
When the initial story was first reported, Mr Crosland was described as "a bully who should not be allowed near impressionable young people" by the UK charity People for the Ethical Treatment of Animals (Peta).
A petition calling for the teacher to be sacked for his "sick and disturbing actions" has now attracted nearly 190,000 signatures.
Fewer than 3,800 people have signed a rival petition to "show our support for the man that taught us science in a new way and truly loves his job".
Mr Crosland fed the puppy to the snapping turtle in front of a small number of students after classes finished and not during regular school activities, according to superintendent Marc Gee.
"We hope that any errors in judgement made by a teacher in this instance will not cause us to forget the years of care, effort, and passion the teacher has given to students in Preston School District," Mr Gee added.
The mother of two boys who were present told the Preston Citizen their children were more upset about the criticism of their teacher than the incident itself.
"The puppy was dying," said Farahlyn Hansen. "I felt like it was the more humane thing for Robert to do than to just leave it.
"My kids are very upset about the way Robert is being portrayed in the news.
"He's spent his whole life showing kids how to care for and feed animals."
Former students told East Idaho News Mr Crosland had previously fed guinea pigs to snakes and turtles during class demonstrations.
"He is a cool teacher who really brought science to life," one said. "I loved his class because he had turtles and snakes and other cool things."
A picture appearing to show the teacher feeding a rat to a turtle features on another petition.
Mr Crosland was charged on Friday following an investigation by the Idaho attorney general's office.
The Preston School District is said to be awaiting the result in the case before deciding the teacher's future.
World news in pictures

Show all 50
It is not known whether Mr Crosland is still teaching, although an anonymous employee was placed on administrative leave by the local board of education at a meeting on 21 March.
The issue of animals in the classroom was also raised at the meeting, according to the minutes.
Register for free to continue reading
Registration is a free and easy way to support our truly independent journalism
By registering, you will also enjoy limited access to Premium articles, exclusive newsletters, commenting, and virtual events with our leading journalists
Already have an account? sign in
Join our new commenting forum
Join thought-provoking conversations, follow other Independent readers and see their replies