Puppy carried off by owl and dropped from sky
Attack leaves 12-week-old puppy with puncture wounds in skull from owl's talons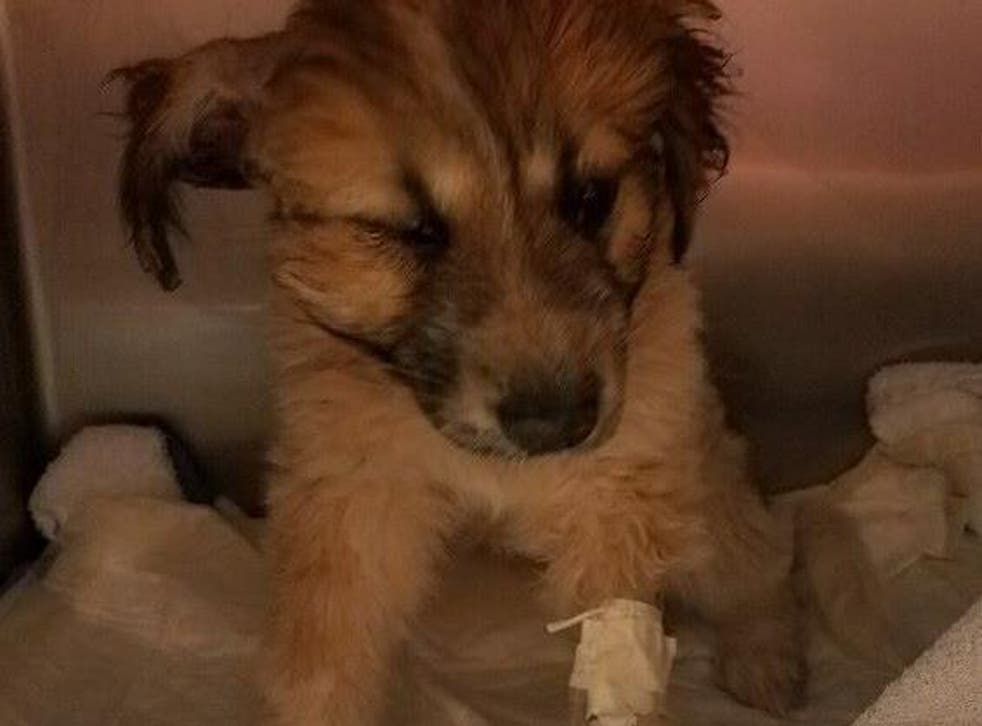 A puppy is making a "speedy recovery" after being picked up by an owl and dropped onto a nearby golf course, according to a rescue organisation.
Foothills Animal Rescue said puncture wounds from the owl's talons were visible in the 12-week-old puppy's skull after she was attacked and carried off over the weekend.
The puppy, called Latte, was snatched from the back garden of a foster family in Arizona, when her carer Bonnie Ziegler briefly let her go around the side of the house for a toilet break.
Latte was dropped on a nearby golf course, where she was found nearly 12 hours later injured and dehydrated, the rescue organisation said.
"I didn't hear a sound and the other puppies didn't bark. It was as if she just vanished," Ms Ziegler said.
Underwater dogs: Man's best friend as never seen before

Show all 6
She added: "We immediately started searching and soon our neighbours joined in. We posted a notice on Nextdoor (a social networking app) in the hopes someone might find her."
Ms Ziegler was alerted of Latte's whereabouts when a golfer on the course posted a photo of the puppy on the Nextdoor app.
Foothills Animal Rescue said the puppy is now back with her foster family after a weekend at an emergency veterinary clinic.
She was described as being "in good spirits" and had no broken bones from the drop.
The puppy's veterinary costs came to $4,500 (£3,416), however some of those costs will be covered by donations to the rescue shelter for Arizona Gives Day.
Once she has fully recovered, Latte will move to a new home as the shelter say they have found a new adopter for her.
Foothills Animal Rescue is a non-profit shelter based in Scottsdale, Arizona, which is dedicated to reducing the number of homeless pets through care and adoption services.
Register for free to continue reading
Registration is a free and easy way to support our truly independent journalism
By registering, you will also enjoy limited access to Premium articles, exclusive newsletters, commenting, and virtual events with our leading journalists
Already have an account? sign in
Register for free to continue reading
Registration is a free and easy way to support our truly independent journalism
By registering, you will also enjoy limited access to Premium articles, exclusive newsletters, commenting, and virtual events with our leading journalists
Already have an account? sign in
Join our new commenting forum
Join thought-provoking conversations, follow other Independent readers and see their replies