Kremlin labels US intelligence report into election hacking claims an 'amateurish, unprofessional witch-hunt'
No new evidence of Russian involvement, Moscow says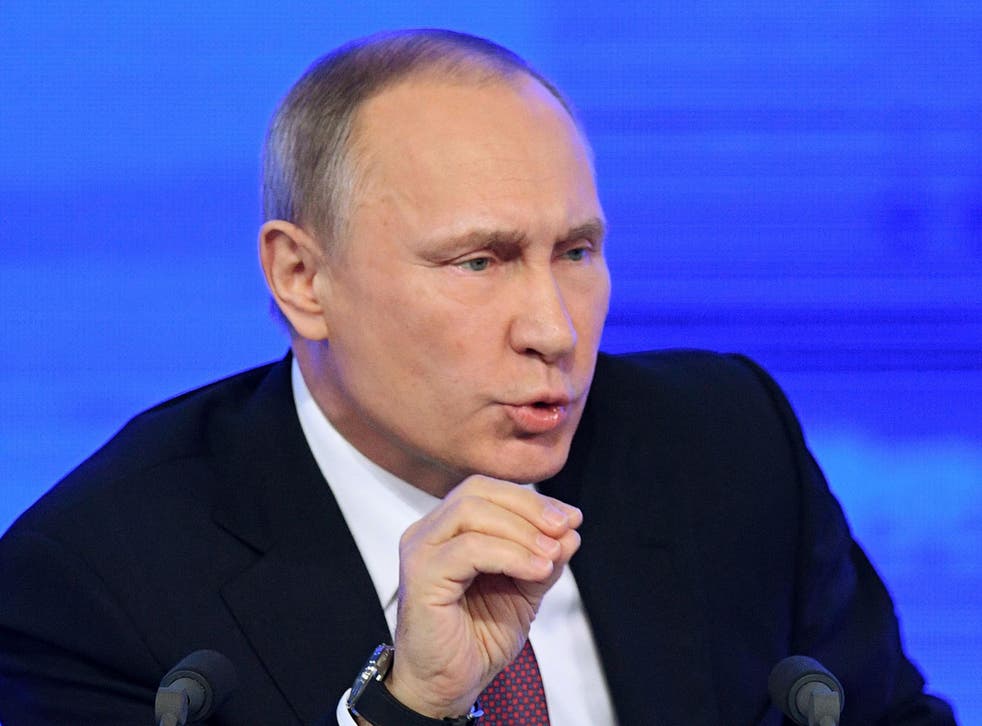 Allegations that Russia tried to influence the US election in favour of Donald Trump amount to a witch-hunt, the Kremlin has said, in its first reaction to the release of a US intelligence report on the alleged Russian operation.
The report, a redacted version of which was released publicly last week, alleged that Russian President Vladimir Putin directed a cyber campaign aimed at helping Mr Trump beat his rival Hillary Clinton in the race for the White House.
Kremlin spokesman Dmitry Peskov said no new evidence had been produced to show that Russian officials was involved.
"We are observing a serious fatigue with these accusations," Mr Peskov told reporters on a conference call. "It truly is reminiscent of a witch-hunt."
His words echoed a phrase used by Mr Trump himself, who was quoted as saying in an interview with The New York Times newspaper on Friday that the storm over Russian hacking was a "political witch-hunt".
Mr Peskov, commenting on the US intelligence report, said: "You know, that version of the report that was made public added no substance whatsoever that we can comment on."
"Groundless accusations which are not supported by anything are being rehearsed in an amateurish, unprofessional way. We don't know what information they are actually relying on."
Asked if Mr Putin himself had read a translation of the report, Mr Peskov said there was nothing in the document "that's worth reading in detail".
But Mr Peskov said the Kremlin's position, as in the past, was that it categorically ruled out that any Russian official could have been involved in hacking related to the 2016 US presidential election.
Trump and Putin passionately kiss in street mural

Show all 14
Both Mr Trump and Mr Putin have said they want to restore US-Russian relations, and the Kremlin spokesman indicated that Moscow was looking beyond the hacking row and ahead to the new administration.
Mr Peskov said there had been witch-hunts in the past in US history, but those periods came to an end when what he described as more sober leaders took charge.
Mr Peskov said that once Mr Trump had been inaugurated on 20 January, work would begin on finding a date for a first meeting between the Russian and US leaders.
"If some kind of contacts will be planned, then they will be planned extremely painstakingly, carefully, especially since we are talking about contacts following a very tense period in our relations," he said, referring to disputes between the Kremlin and the Obama administration.
Reuters
Join our new commenting forum
Join thought-provoking conversations, follow other Independent readers and see their replies