Quentin Tarantino accused of 'Blaxploitation' by Spike Lee... again
Lee restarts feud with director over excessive use of the 'n-word' in latest film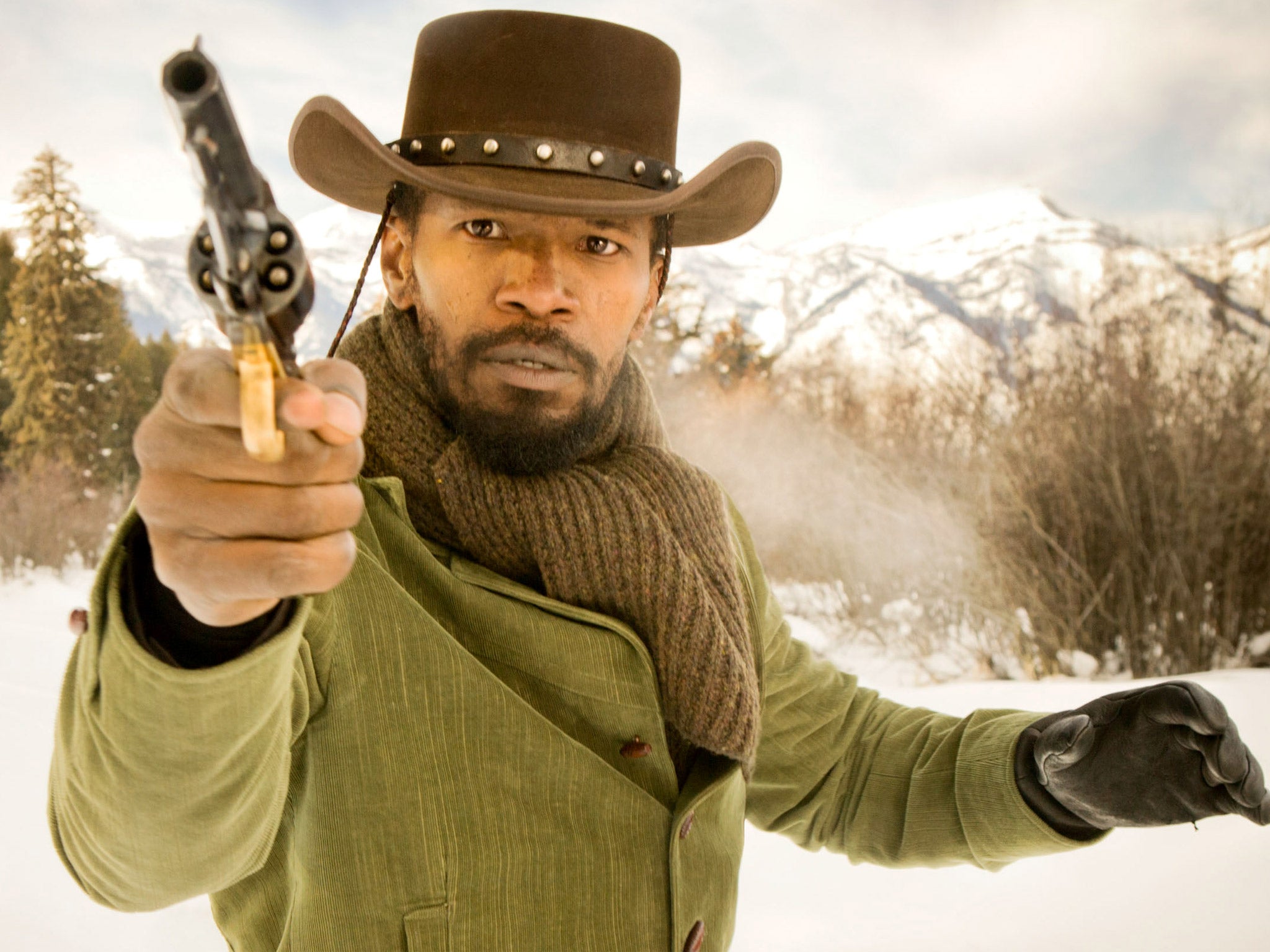 It is one of the ugliest and longest-running feuds in Hollywood, and Spike Lee has re-ignited his grudge with fellow director Quentin Tarantino over the latter's most recent movie.
Tarantino's Django Unchained, a violent, blackly comic Western in which a freed slave takes bloody revenge on a plantation owner, was released in the US yesterday. According to a review in Variety, it contains "no fewer than 109 instances of the 'N word,' most of them deployed either for laughs or alliteration."
Over the weekend, Lee tweeted: "American Slavery Was Not A Sergio Leone Spaghetti Western. It Was A Holocaust." Lee, whose films include Malcolm X and Do the Right Thing, told Vibe magazine he would not watch Tarantino's work as: "It's disrespectful to my ancestors."
The row between the filmmakers began 15 years ago, after the release of Tarantino's Jackie Brown, a homage to Blaxploitation movies, which included some 38 n-words. "I have a definite problem with Quentin Tarantino's excessive use of the n-word," Lee said at the time. "I think something is wrong with him... It's just the n-word, the n-word, the n-word."
Tarantino has also been forced to defend Django Unchained – nominated for five Golden Globe Awards – from suggestions that its violent scenes might inspire real-world violence, such as the Sandy Hook shootings. "It's a Western," he told reporters at a press showing. "Give me a break."
War over words: Directors' feud
16 December 1997 Enmity between Lee and Tarantino first surfaced when Lee used an interview with the Daily Variety newspaper to criticise Tarantino's use of the n-word in Jackie Brown. In it he said: "I'm not against the word... and I use it, but Quentin is infatuated with the word. What does he want? To be made an honorary black man? I want Quentin to know that all African-Americans do not think that word is trendy or slick." No. of n-words: 38
26 December 1997 Tarantino hit back, saying: "As a writer, I demand the right to write any character in the world that I want to write. And to say that I can't do that because I'm white … that is racist. Lee then said: "I never said that he can not use that word – I've used that word in many of my films – but I think something is wrong with him... He says he grew up on Blaxploitation films and that they were his favourite films but he has to realise that those films do not speak to the... African-American experience. I mean the guy's just stupid.
22 December 2012 Lee denounced Django Unchained on Twitter, saying: "American Slavery Was Not A Sergio Leone Spaghetti Western. It Was A Holocaust."
110+ The number of n-words in Django Unchained
Join our commenting forum
Join thought-provoking conversations, follow other Independent readers and see their replies