Quinn Norton: New York Times fires writer hours after announcing her new job over tweets containing racist and homophobic slurs
Journalist justifies friendship with 'various neo-Nazis' but says she has never endorsed their views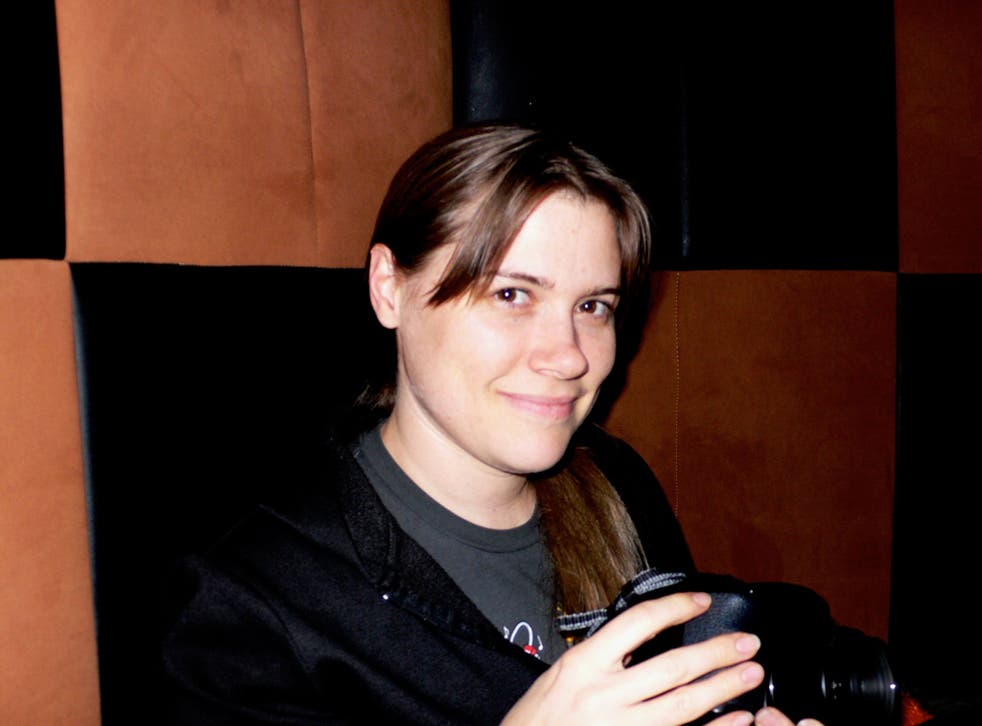 A newly-hired writer at The New York Times lost her job only hours after it was announced she was joining the paper, over tweets that used racial and homophobic slurs and declared her friendship with a neo-Nazi.
Quinn Norton was announced as the Times' new "lead opinion writer on the power, culture and consequences of technology" at about midday local time on Tuesday.
But at 9pm the journalist tweeted: "I'm sorry I can't do the work I wanted to do with them. I wish there had been a way, but ultimately, they need to feel safe with how the net will react to their opinion writers."
Twitter users dug out a number of old messages posted by Ms Quinn that had used offensive terms including "fag" and "n***er", but she later argued these had been misconstrued.
The Times' editorial page editor James Bennet said: "Despite our review of Quinn Norton's work and our conversations with her previous employers, this was new information to us. Based on it, we've decided to go our separate ways."
In a story about the episode the paper said a large portion of the criticism had focused on Ms Quinn's friendship with the neo-Nazi Andrew Auernheimer who currently co-runs the racist Daily Stormer website, and is known online as "weev".
Ms Quinn, a queer activist who has engaged and debated with Anonymous trolls in the past, tweeted following the outcry: "When I speak to communities, I used their language to do it. I only used [faggot] in the context of my work with anons."
Of the "n***er" tweet, from 2009, she said she had retweeted someone else "using offensive language in a sarcastic tweet that was meant to slap back at racists after Obama's first election". It was "not my best retweet, even if the intentions, both mine and [his], were in the right place", she admitted.
And, referencing an essay posted to Medium in 2013, Ms Quinn claimed that "context collapse is what happened here tonight".
In it, she wrote that "in my work, dealing with everything from old trolls and novice internet users, it's not hard to understand that me calling a /b/tard Faggot, a term of art on 4chan, is a different act than me calling a gay 13-year-old that just got his first Twitter account earlier today Faggot.
"What I can't control is if one party sees me talking to another and gets the wrong idea about what I mean and what kind of person I am."
World news in pictures

Show all 50
Ms Quinn, who has written for publications including Wired magazine, addressed her association with Mr Auernheimer by saying he was a "terrible person" and that "I've never promoted his views, or endorsed his activities".
She added: "My door is open when he, or anyone, wants to talk, but we're talking about the stupidity of racism and the people in my life know that to be true."
In a 2014 tweet she admitted she had been friends with "various neo-Nazis" but had never agreed with them. She has written in the past about engaging with racists instead of ignoring them.
When Ms Quinn announced her new job in a Patreon blog post on Wednesday, she said the Times' decision to hire her was surprising, after she had spoken "candidly about my background, my philosophy, and my approach to the topic" of technology with them.
Register for free to continue reading
Registration is a free and easy way to support our truly independent journalism
By registering, you will also enjoy limited access to Premium articles, exclusive newsletters, commenting, and virtual events with our leading journalists
Already have an account? sign in
Register for free to continue reading
Registration is a free and easy way to support our truly independent journalism
By registering, you will also enjoy limited access to Premium articles, exclusive newsletters, commenting, and virtual events with our leading journalists
Already have an account? sign in
Join our new commenting forum
Join thought-provoking conversations, follow other Independent readers and see their replies