Rachel Dolezal is asked about her hair in NBC interview
Activist earlier told channel she 'identified as a black person'
Andrew Buncombe
Wednesday 17 June 2015 08:19 Comments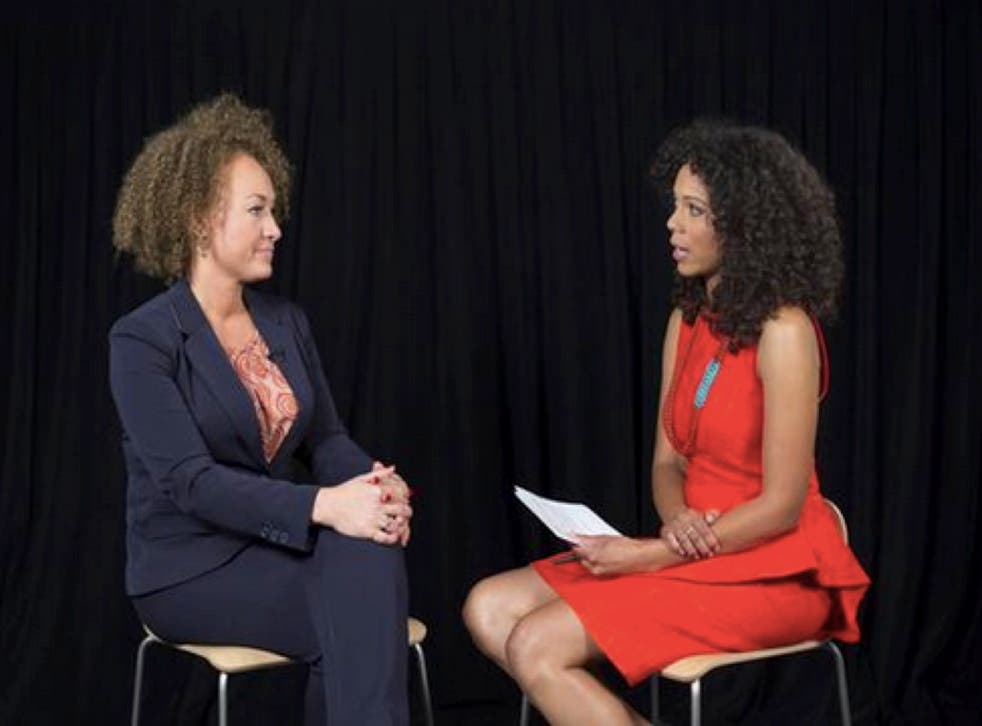 So now we know.
Amid the swirl of questions still hanging in the air over the actions of Rachel Dolezal and the decade or so she spent presenting herself as black woman, the world has been informed about the most pressing issue of all – her hair.
NBC journalist Amber Payne told the 37-year-old Ms Dolezal that "everybody" was asking about her hair.
Ms Dolezal said had anyone else been asking, she would have told them it would be "none of their business". She then said her hair was a weave and that she did it herself.
Earlier, on the same channel, Ms Dolezal gave an interview in which she had started to identify as a black person at the age of five.
Register for free to continue reading
Registration is a free and easy way to support our truly independent journalism
By registering, you will also enjoy limited access to Premium articles, exclusive newsletters, commenting, and virtual events with our leading journalists
Already have an account? sign in
Join our new commenting forum
Join thought-provoking conversations, follow other Independent readers and see their replies