Black man fined $2,000 for racist graffiti that rocked 'quiet' Michigan community
Campus police have said it was not a politically motivated incident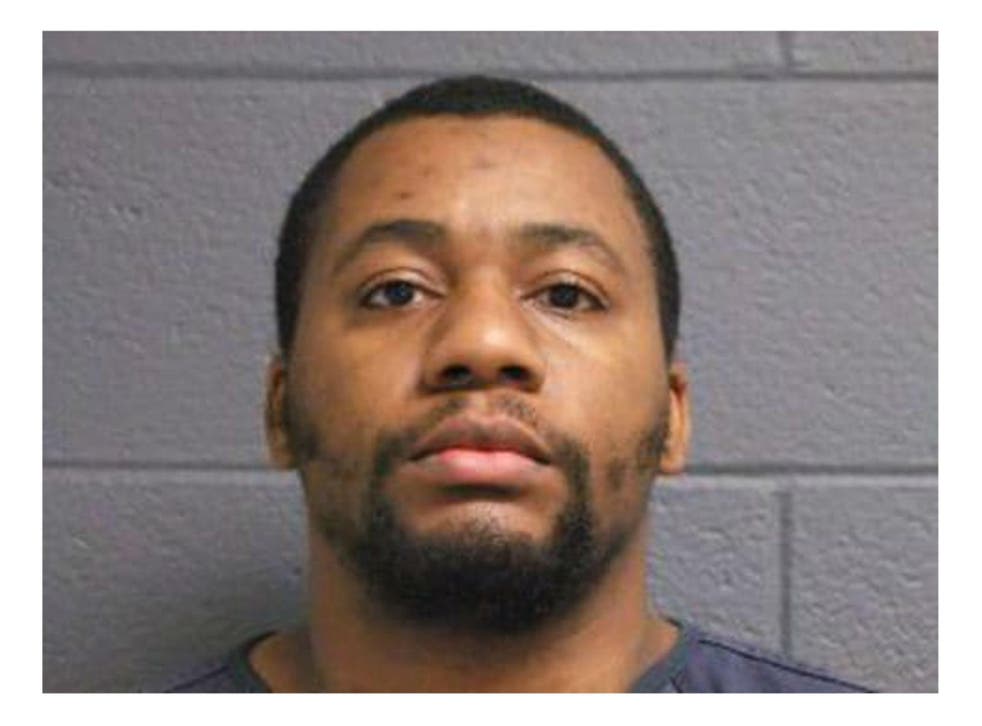 A black man who spray painted racist messages against African Americans at a Michigan college has been fined $2,000 for the action, which he admitted to doing.
Eddie Curlin, a 29-year-old former student of Eastern Michigan University, found out about his punishment after pleading guilty to malicious destruction of property. The incidents occurred late last year and into the spring, when the three messages of hate shocked the otherwise quiet campus in Ypsilanti.
The first of those three messages came in September, when students were shocked to find "KKK" written in red, white, and blue paint on the side of a dormitory alongside a threat that told African Americans to "leave" the school.
The second came on Halloween when a similar message was scrawled on a different building near a monument to Reverend Martin Luther King Jr, this time using the n-word to tell black students to leave.
The final ugly message was left in a men's restroom stall.
"It really has rocked our community," Judith Kullberg, a political scientist at the school, told The Washington Post. "In this whole context of a very tense presidential election, it has raised anxiety here considerably.
Violence on the streets of Charlottesville

Show all 9
The shocking messages came as other schools around the nation were dealing with similar acts of apparent hate vandalism, and caught the attention of the national media. The episode in eastern Michigan came to an end with yet another shock when Curlin — who is serving a one-to-five year sentence on unrelated charges for receiving and concealing stolen property — was announced by the university to have been the culprit.
Campus police have said that the over 1,000 hours of investigation have revealed that the incidents weren't motivated by politics, or even race.
"It was an individual item done by one individual, Robert Heighes, the campus chief of police, told the student newspaper the Eastern Echo.
"To know that it was a person of colour is hurtful," Jaiquae Rodwell, a black student, told that paper. "As a black student, to know that another black person is using the n-word in a negative way is embarrassing."
The United States saw a disturbing increase in hate crimes during President Donald Trump political ascension in 2016, after years of decline in the number of reported cases.
The number of those crimes jumped by nearly 300 incidents in 2016 compared to 2015, according to data from the FBI released in November. All told, there were 6,121 reported incidents that year, compared to 5,850 the year before.
Donald Trump blames both sides for Charlottesville violence
While Mr Trump's contentious and searing national campaign against Hillary Clinton was widely blamed for encouraging a culture that allows for that sort of hate to be openly displayed, Mr Trump himself has discouraged the acts.
"If it helps, I will say this, and I will say right to the cameras: Stop it," Mr Trump said shortly after the election.
Still, Mr Trump's handling of race issues as president has brought him considerable criticism.
Among those episodes that received criticism was his reaction to the events in Charlottesville, Virginia, when a white supremacist drove a car through a crowd of people who had come to denounce a white supremacist rally being held in the town. One person was killed.
Mr Trump was seen to have a tepid response to that violence, although he did eventually denounce white supremacy. He later compounded the issue when he appeared to sympathise with the demonstrators in Charlottesville who supported Confederate monuments by asking if taking down statues of American forefathers would be the next step if Confederate statues lionising leaders of the Civil War who fought to preserve slavery are taken down.
Join our new commenting forum
Join thought-provoking conversations, follow other Independent readers and see their replies