'Racist' LA police dogs only bite Latinos and African-Americans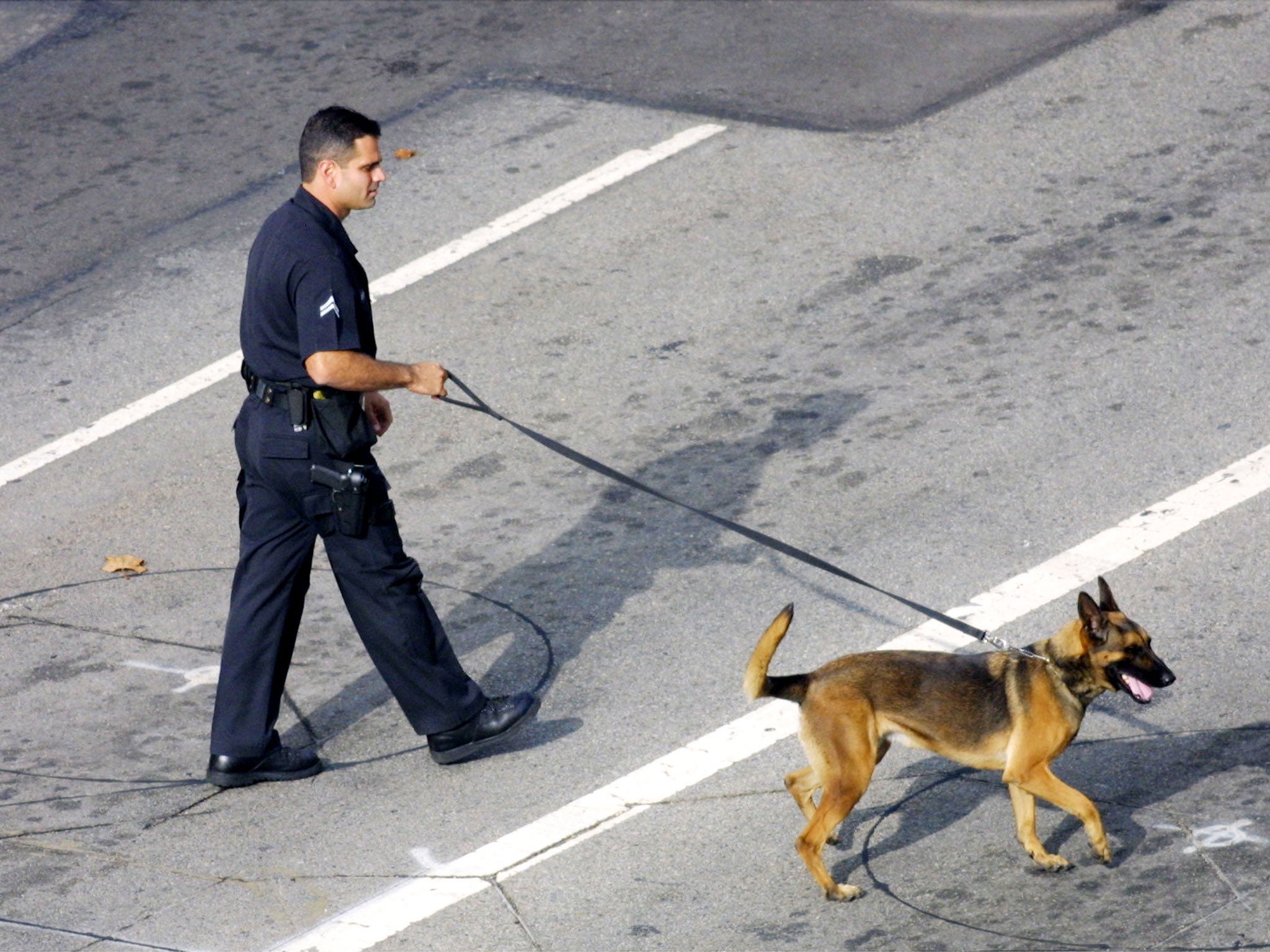 Police officers in Los Angeles have long faced accusations of institutional racism, but now it appears their dogs may be unjustly discriminatory, too.
A new report focusing on the Canine Special Detail of the LA Sherriff's Department (LASD) has uncovered a vast increase in the number of minority individuals bitten by police dogs since 2004.
And in the first six months of this year, every single victim of a bite by a LASD dog was African-American or Latino.The data was published in a new report by the Police Assessment Resource Centre (Parc), a Los Angeles-based non-profit organisation, devoted to "advancing effective and accountable policing".
According to Parc records, the number of Latino individuals bitten by LASD canines went up 30 per cent between 2004 and 2012, from 30 to 39 bites. The number of African-Americans bitten increased by 33 per cent over the same period.
Meanwhile, police dog bites caused injuries at a much higher rate than alternative deterrents such as batons, tear gas and even guns. "Large swathes of LASD's jurisdiction, encompassing generally affluent areas with smaller minority populations, had few [canine] deployments or bites," the Parc report states.
"Crime rates are lower in these areas, but the stark disparity leads us to wonder why canine deployments seem to occur disproportionately in less affluent areas with larger minority populations." During the period covered in the report, the largely black or Latino areas of Century, City of Industry, Compton, Lakewood and South LA/Lennox suffered more dog bites than all of LASD's other 21 districts combined.
A recent investigation by the US Department of Justice also found that in areas policed by the LASD, "African Americans, and to a lesser extent Latinos, are more likely to be stopped and/or searched than whites, even when controlling for factors other than race, such as crime rates."
The authors of the Parc report recommended that the LASD work on improving its canine-deployment policies, and keep track of the enforcement activities of individual dogs and their handlers. In 2004, a Pennsylvania police dog named Dolpho was suspended from duty, after the German Shepherd displayed a propensity for biting black children.
During the 1980s, some Los Angeles police officers would allegedly refer to black youths as "dog biscuits".
According to ThinkProgress, Bruce Chase, the officer in charge of the LASD canine unit, said his department intends to reduce the ratio of bites to arrests, a measurement used to gauge the effectiveness of the unit.
Join our commenting forum
Join thought-provoking conversations, follow other Independent readers and see their replies