Rand Paul calls for the removal of the Confederate flag
'I think the flag is inescapably a symbol of human bondage and slavery.'
Justin Carissimo
Tuesday 23 June 2015 17:33 Comments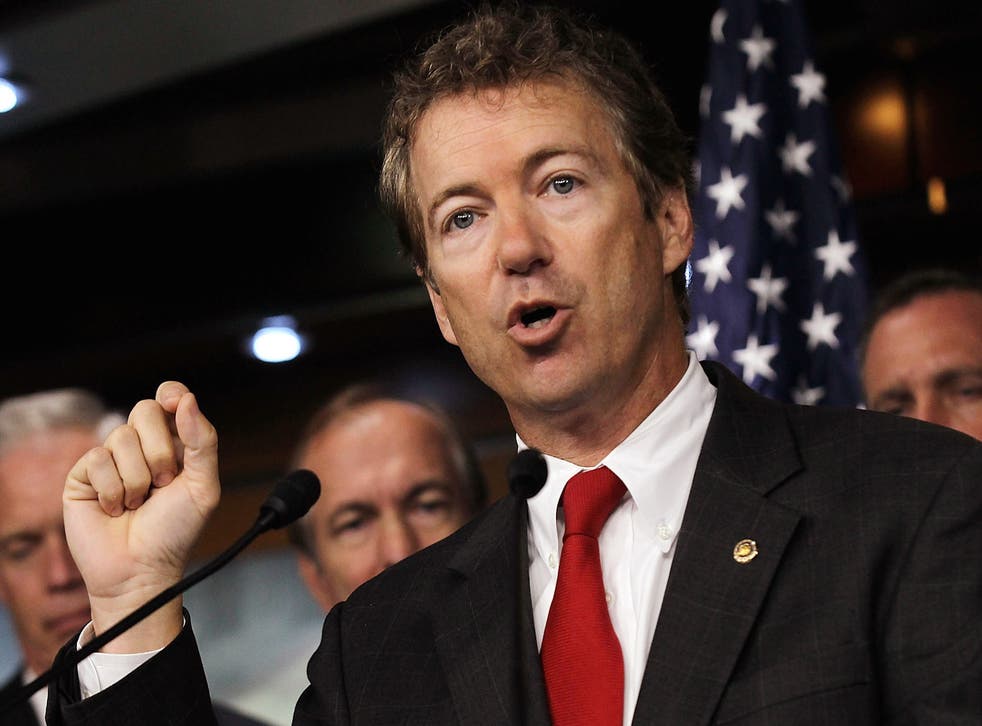 Rand Paul, Republican Senator of Kentucky, said that he believes its time to hang up the Confederate flag in South Carolina.
Mr Paul told WKRO radio that the flag belongs in museums in an interview Tuesday morning.
"No, I agree, I think the flag is inescapably a symbol of human bondage and slavery, and particularly when people use it obviously for murder and to justify hated so vicious that you would kill somebody I think that that symbolism needs to end, and I think South Carolina is doing the right thing," he said.
Mr Paul said that he believes South Carolinians should be able to make the decisions themselves: "But if I were in South Carolina, that's what I'd vote to do and that's what I would recommend to anybody who asked me my opinion."
"The thing is that people used it for southern pride and heritage and all that. But really to I think every African-American in the country, it's the symbolism of slavery for them. And now it's a symbol of murder for this young man, and so I think it's time to put it in a museum," he said.
Mr Paul has recently come under fire for taking money from the Council of Conservative Citizens, the group who inspired Dylann Roof, the suspected killer who fatally shot nine black clergy members in Charleston. The Guardian reported 62-year-old Earl Holt III leader donated tens of thousands of dollars to Republican presidential campaigns, including 2016 candidates such as Ted Cruz, Rick Santorum.
Register for free to continue reading
Registration is a free and easy way to support our truly independent journalism
By registering, you will also enjoy limited access to Premium articles, exclusive newsletters, commenting, and virtual events with our leading journalists
Already have an account? sign in
Join our new commenting forum
Join thought-provoking conversations, follow other Independent readers and see their replies