Former Virginia governor's grandson avoids jail time for alleged rape
He entered a plea agreement asserting his innocence but acknowledging the possibility of a conviction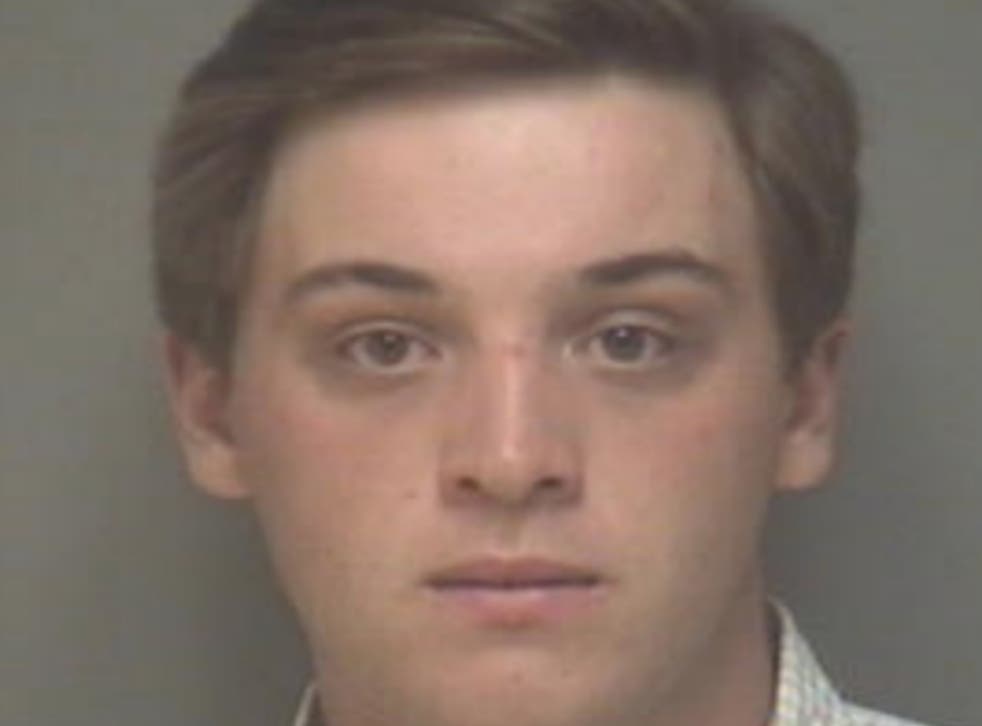 The grandson of a former Virginia governor has avoided jail time in the alleged rape of a fellow student at University of Virginia.
Stephen Dalton Baril had his charges reduced from felony rape and sodomy to misdemeanour sexual battery and felony unlawful wounding.
It was part of a deal known as an Alford plea - when a defendant claims innocence but admits the prosecution has sufficient evidence for a possible conviction.
Mr Baril's grandfather is former Republican governor John Dalton, who served from 1978 to 1982. His father, Steve Baril, ran for Republican attorney general of the state in 2005 but was unsuccessful.
The victim, a young woman only identified as MH in court documents, said she accepted the plea in order to move on with her life after describing the "year and a half of hell" after the incident.
Brock Turner leaves prison
"You raped me whether you want to hear it or not," MH said in her victim statement, adding: "You robbed me of feeling safe in a city I called my home."
The woman alleged that Mr Baril took her to his apartment in January 2017 and raped her instead of walking her home from a local bar.
World news in pictures

Show all 50
Judge Humes Franklin sentenced Mr Baril to five years probation after accepting the Alford plea agreement.
If Mr Baril had been found guilty he could have faced ten years in prison.
Baril's lawyer Rhonda Quagliana, despite being confident her client would have been acquitted, told local newspaper The Daily Progress: "It is hard to predict and in the face of even the possibility he could have been convicted, he chose to enter an Alford plea".
Areshini Pather, a deputy commonwealth's attorney for Charlottesville, Virginia, said: "When there is the ability to reach out across the courtroom and find some commonality in a plea agreement, it's the responsible thing to do".
Register for free to continue reading
Registration is a free and easy way to support our truly independent journalism
By registering, you will also enjoy limited access to Premium articles, exclusive newsletters, commenting, and virtual events with our leading journalists
Already have an account? sign in
Register for free to continue reading
Registration is a free and easy way to support our truly independent journalism
By registering, you will also enjoy limited access to Premium articles, exclusive newsletters, commenting, and virtual events with our leading journalists
Already have an account? sign in
Join our new commenting forum
Join thought-provoking conversations, follow other Independent readers and see their replies