Senior ICE lawyer used government computer systems to steal immigrants' identities and defraud banks
Chief counsel at US Immigration and Customs Enforcement forged immigrants' identity documents to open bank accounts and obtain loans in their names
Chris Baynes
Saturday 17 February 2018 01:18 Comments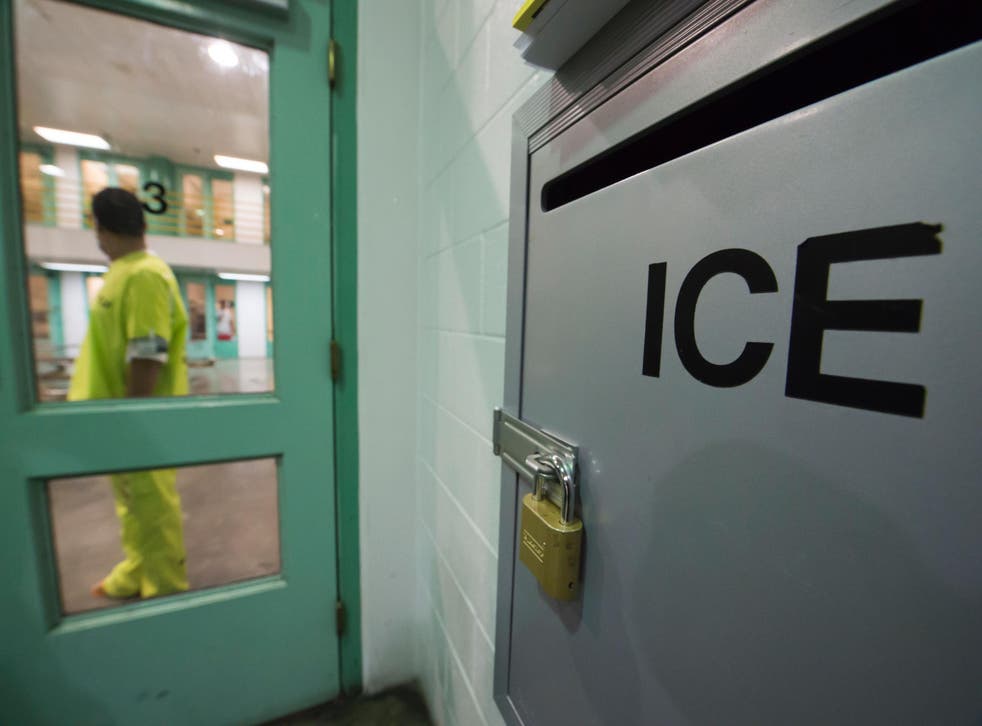 A chief counsel at US Immigration and Customs Enforcement (ICE) has admitted stealing immigrants' identities to defraud banks.
Raphael Sanchez, 44, forged identity documents on his government computer to open bank accounts and credit cards in the names of seven immigrants.
He racked up more than $190,000 (£135,000) in personal loans, transferred funds and card-spending during the four-year scam.
All seven people who Sanchez posed as were "in various stages of immigration removal proceedings," said the US Department of Justice.
The lawyer, from Seattle, Washington, pleaded guilty to wire fraud and aggravated identity theft at the city's US District Court.
The Justice Department's acting Assistant Attorney General John Cronan said he was "appalled by these egregious, independent acts of criminal misconduct".
Sanchez, who had responsibility for immigration removal proceedings in Alaska, Idaho, Oregon and Washington, carried out the fraud between October 2013 and October 2017.
He used the ICE's computer database and hard-copy immigration files to obtain personal information on immigrants, then forged social security cards and driver's licences in their names.
Sanchez used the fake ID to open bank accounts and secure loans, manipulated immigrants' credit bureau files and purchased goods for himself using credit cards issued in their names.
He listed his home address as the immigrants' place of residence on the account paperwork, and in some cases created public utility account statements in their names to provide the necessary proof of residence to open accounts with financial institutions including Bank of America and Capital One.
In the case of one immigrant, he manufactured a fake statement of earnings and registered a car in her name. He claimed three were dependent relatives on his tax returns for 2014 to 2016.
Sanchez set up email addresses and online financial accounts in the immigrants' names, and used PayPal and mobile point-of-sale devices to process fraudulent transactions.
World news in pictures

Show all 50
He resigned from his role at the ICE's Office of the Principal Legal Advisor after his crimes came to light.
"Mr Sanchez looks forward to fully repaying all those affected by his crimes," said his lawyer Cassandra Stamm. "Mr Sanchez does not offer excuses for his acts; rather, he simply provides his sincere and immense regret."
He will be sentenced on 11 May.
Sanchez is the second lawyer in ICE's Seattle office to run into legal trouble in recent years. In 2016 Jonathan Love admitted forging documents in an effort to deprive an immigrant of the legal permanent resident status to which he was entitled.
Immigrants rights groups One America said Sanchez's prosecution "underscores the perception that ICE is a rogue agency".
Executive director Rich Stolz added: "When law enforcement officials are the ones being investigated for crimes they have committed, and when long-time community members are being torn from their families due to unauthorised status alone, one must ask whether any increased investment in immigration enforcement makes sense for the nation, or for ICE, an agency that still needs to get its own affairs in order."
Register for free to continue reading
Registration is a free and easy way to support our truly independent journalism
By registering, you will also enjoy limited access to Premium articles, exclusive newsletters, commenting, and virtual events with our leading journalists
Already have an account? sign in
Join our new commenting forum
Join thought-provoking conversations, follow other Independent readers and see their replies