Rare up close footage captures sperm whale as it circles ROV 2000m below sea level
The Nautilus Live project streams live footage of its expeditions to create better understanding of deep sea life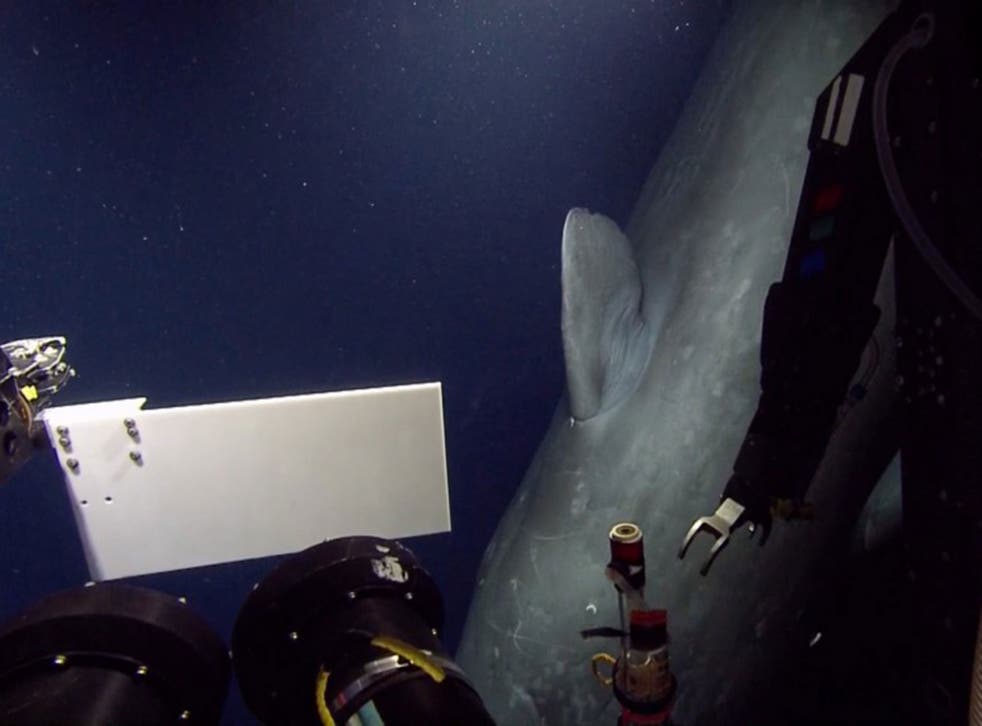 Researchers in the Gulf of Mexico were treated to a rare show last week, when a sperm whale came within metres of the team's remotely operated vehicle (ROV) as it explored the ocean's depths.
A group of scientists from Nautilus Live's underwater expedition team were filming on their Hercules ROV at nearly 2000m below sea level when the massive mammal approached.
One of the scientists can be heard asking at one point, "Does this count as a selfie?"
The Nautilus Live project streams live footage of its expeditions online in a bid to create better understanding of how life forms and develops at depths around tectonic plates.
According to a Nautilus Live spokesman, none of their expeditions so far have managed to capture a sperm whale at such close quarters.
Register for free to continue reading
Registration is a free and easy way to support our truly independent journalism
By registering, you will also enjoy limited access to Premium articles, exclusive newsletters, commenting, and virtual events with our leading journalists
Already have an account? sign in
Register for free to continue reading
Registration is a free and easy way to support our truly independent journalism
By registering, you will also enjoy limited access to Premium articles, exclusive newsletters, commenting, and virtual events with our leading journalists
Already have an account? sign in
Join our new commenting forum
Join thought-provoking conversations, follow other Independent readers and see their replies