Reagan spokesman's death ruled a homicide 33 years after he was shot in assassination attempt
The unusual ruling will push up this year's homicide tally in the nation's capital by one
David Usborne
Saturday 09 August 2014 12:10 Comments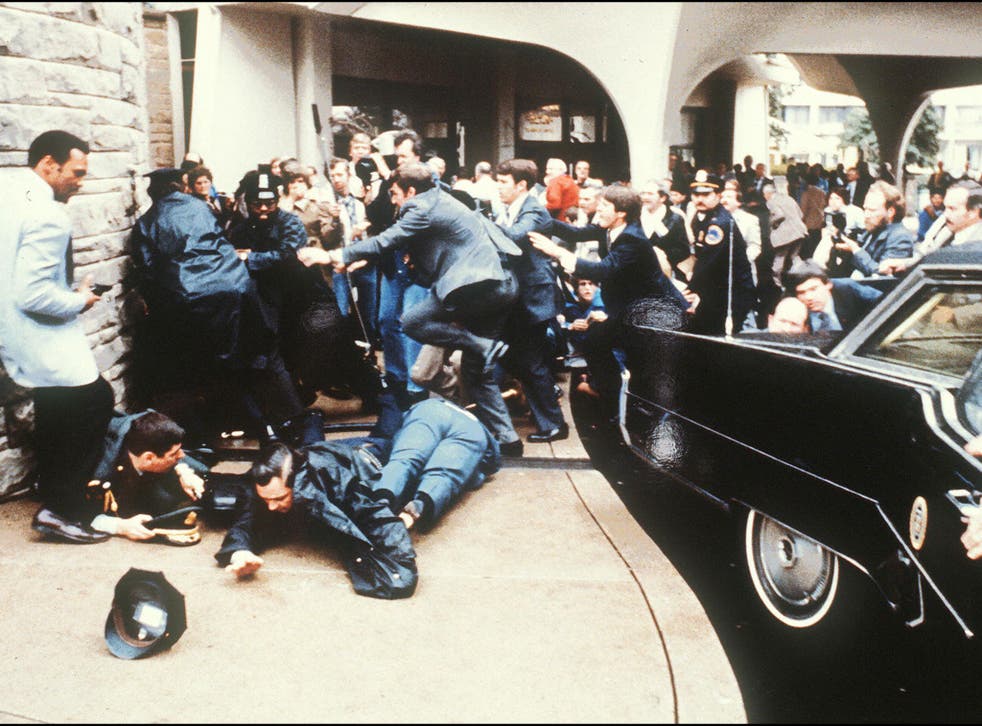 The death last week of James Brady, the presidential spokesman who was gravely wounded in an assassination attempt on Ronald Reagan outside the Hilton Hotel in Washington DC, was a ruled a murder by coroners in Virginia last night a full 33 years after it happened.
The unusual ruling will push up this year's homicide tally in the nation's capital by one, police officials acknowledged.
"We did do an autopsy on Mr. Brady, and that autopsy is complete," a spokeswoman for the coroner said without giving any further details.
Mr Brady, who became one of the leading campaigners in America for more effective gun control, died at home in Virginia on Monday after years of poor health aged 73.
After the 1981 shooting which shocked the nation, he underwent serial surgeries to repair damage from a bullet that entered his brain and remained in a wheelchair for the rest of his life.
It is unclear what the ruling will mean for the shooter John Hinckley, who was found not guilty in 1982 by reason of insanity, and he has been to a Washington area psychiatric hospital ever since.
The shooting left four people wounded, Mr Brady, a police officer, a Secret Service agent and the president himself. His quick recovery helped solidify his popularity at that of the first lady Nancy Reagan who rushed to his side.
Mr Brady, who was known for his sharp wit and scurrilous sense of humour, never recovered the full use of his limbs, slurred some of his words and is said to have had trouble with short term memory. The apparent implication from the murder find at autopsy is that it was those conditions caused by the bullet's entry that finally led to his death last week.
Register for free to continue reading
Registration is a free and easy way to support our truly independent journalism
By registering, you will also enjoy limited access to Premium articles, exclusive newsletters, commenting, and virtual events with our leading journalists
Already have an account? sign in
Join our new commenting forum
Join thought-provoking conversations, follow other Independent readers and see their replies