Real life American Horror Story: Freak Show? Scores of 'Wasco' clowns are terrorising rural California
'We want this to stop,' said police.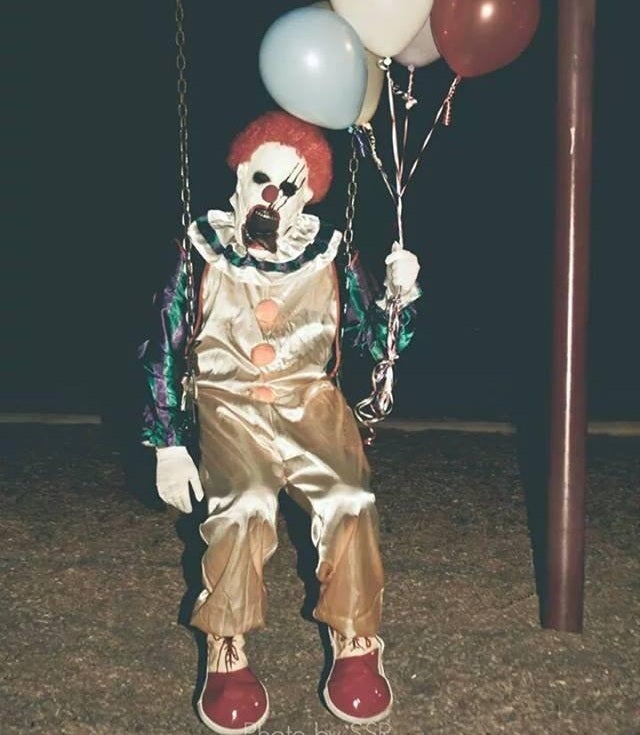 California has been gripped by a spate of clowns chasing people late at night, with police vowing to make arrests and declaring "we want this to stop."
The inherent creepiness of clowns was pushed back into the spotlight this week when TV drama American Horror Story returned with a freak-show themed season filled with nightmarish NSFW clowns.
Concurrently, a clown in the city of Wasco began posting pictures of himself in public spaces late at night with smeared face paint and balloons on Instagram and Facebook, attracting thousands of terrified/delighted followers.
At this point it was all harmless fun – there's no law against dressing as a clown and the photos seemed to be part of a husband and wife art project – but now copycats have popped up in nearby Bakersfield, with city police reporting 16 sightings as of mid-Friday.
Initially there were rumours that one was armed with an axe at Golden Valley High School, though the principal told local media these reports were false, but another was arrested for chasing other teens (albeit unarmed).
"We will make arrests on this," said Sgt. Joseph Grubbs. "We want this to stop."
The teenager arrested admitted that he pulled the stunt to perpetuate an internet hoax.
So far no-one has been harmed by any clowns, though the children chased were left "visibly shaken".
While the copycats are cause for concern, Wasco is enjoying the nationwide attention brought by its original clown, with The Inquisitr reporting that kindergarten students are even drawing pictures of him.
Join our commenting forum
Join thought-provoking conversations, follow other Independent readers and see their replies